Intro
For businesses, there is a wide array of advertising options. However, digital marketing channels like social media, SEO, and online display ads have taken over.
This uptick in the usage of digital marketing is decreasing the knowledge in regard to other marketing methods including Out-Of-Home Marketing.
If you asked people on the younger side what Out-Of-Home marketing was, a lot of them may not even be able to answer.
Although you may perceive OOH marketing as outdated, disregarding it altogether may not be a great idea.
In this article, we will go over why you SHOULD consider using OOH advertising and the types of options available.
What Exactly Is OOH Advertising
I'm sure if you guessed what it is you'd get it right due to the name, but OOH advertising is basically any form of advertising that reaches consumers out of their home. The people you are targeting are people who are on the go. People who are walking through NYC. People on their commute to work. Basically anybody outdoors in a sense.
Advantages Of OOH Marketing
Although social media marketing and other forms of marketing are the shiny new objects that people obsess over. Out-Of-Home Marketing shouldn't be forgotten altogether. There are still many benefits when it comes to using OOH Marketing and below we will take a deep dive into what those benefits are.
OOH Is ROI Effective
According to business wire, 96% of marketers achieved their ROI goals with OOH marketing campaigns. This is big, especially if you're looking for a new method to add to your marketing efforts.
Google Searches and Social Traffic
Another thing that was put to light from that study was that businesses who used OOH advertising also saw an increase in social media engagement and more visits to their website. This is HUGE for brand recognition and customer retention.
OOH Are More Memorable
When you look at your phone, you may realize that you're almost desensitized from the ads that show up on social media and other apps. I'm not sure about you, but when I see a Billboard Ad, I tend to remember it more than any social ad that I see scrolling down my feed.
Don't just take my word for it, there's also some studies behind this. According to this study, 34% of people say OOH stays on the top of their minds more than any other form of marketing.
Very Broad Reach
Think about the amount of people out there that don't have social media due to the fact that they don't like it, or they're just not in tune with technology. Also, take the people that don't watch TV too often. With OOH marketing, people who leave the house (pretty much everyone) can see your advertisement.
Cost Effective
Cost per impression is a big thing to track when it comes to your marketing campaigns. In comparison to TV and online advertising OOH advertising offers a lower cost method.
Flexible In Placement
We're going to dive into the different options in just a couple of seconds but it's important to mention that there are a lot of different options when it comes to OOH Advertising. This allows businesses to take a creative approach to their campaign or campaigns.
Non Intrusive
In most cases, all types of ads other than OOH are ruining user experience. The last thing you want to see while you're watching your favorite TV show is an ad. However, when you're out driving and there's an OOH advertisement, you could choose to look or you could choose to look away. When taking longer road trips, people even look at the ads to pass the time, which is great for impression numbers.
Can Be Integrated With Online Advertising
If you're creative enough, OOH could be paired with Online advertising. Let's say you have an onboarding campaign where if someone goes to a landing page and enters in their email they get a discount code. You could have a message saying "go to this site" or "enter this code" on a billboard to drive people online. This is just one example of how OOH could be used with digital marketing methods. There are many other ways you could do this.
Types Of OOH Advertising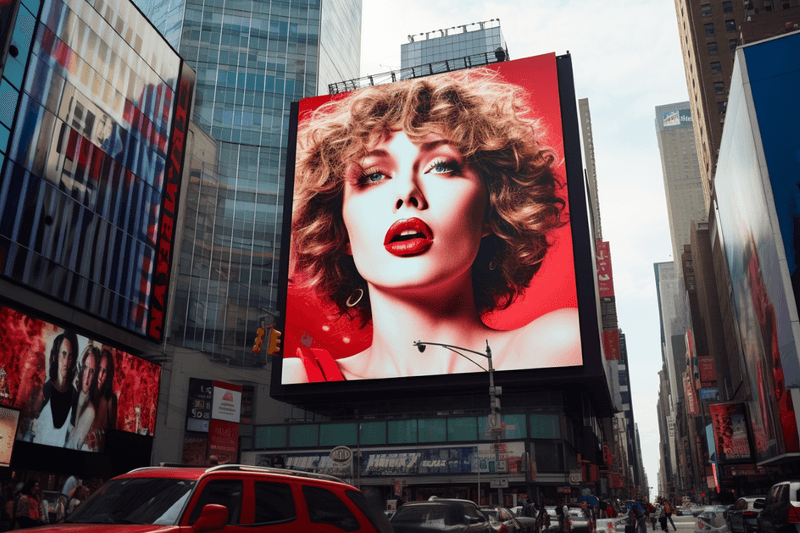 The All-in-One Platform for Effective SEO
Behind every successful business is a strong SEO campaign. But with countless optimization tools and techniques out there to choose from, it can be hard to know where to start. Well, fear no more, cause I've got just the thing to help. Presenting the Ranktracker all-in-one platform for effective SEO
If the advantages of OOH advertising have your attention, let's dive into the different types of Out-Of-House advertising that you could use to your benefit.
Billboards
This is probably the most popular type. Billboards are large static displays that are usually placed along highways or on busy streets to take advantage of the large amounts of traffic that come through. These could be digital billboards or billboards with printed ads. Keep in mind that digital ones are more expensive.
Street Furniture
Have you ever seen an ad on the side of a bus stop? Well, this is the prime example of street furniture. The benefit of these locations is that many people sit around and wait for buses, and buses are usually in high-traffic areas.
Transit Advertising
Ads on buses, trains and other forms of public transportation are considered OOH. This is highly effective when targeting commuters and people who travel frequently.
Place-Based Advertising
Ads at an airport, Shopping mall, Sports arenas. All of these ads are considered OOH advertising. These could be good to target specific demographics. For example, mostly women go to shopping malls, so if your target market is women, you could place ads at your favorite mall or malls in the city.
Why OOH Advertising Is Making a Big Comeback
Once digital marketing online hit, people thought that was the end of OOH marketing. This didn't end up being the truth though. OOH is here to stay due to some changes. Below we will go over exactly why OOH advertising is going to make a strong comeback.
OOH Advertising Is Becoming More Efficient
OOH advertising is becoming more efficient by showing ads accordingly. Let's pretend you're on your morning walk, and you see an ad for coffee. This could be because at that specific time, the most relevant audience is walking by for that ad.
This targeting could be done by time, weather, and other factors.
Augmented Reality Is Being Implemented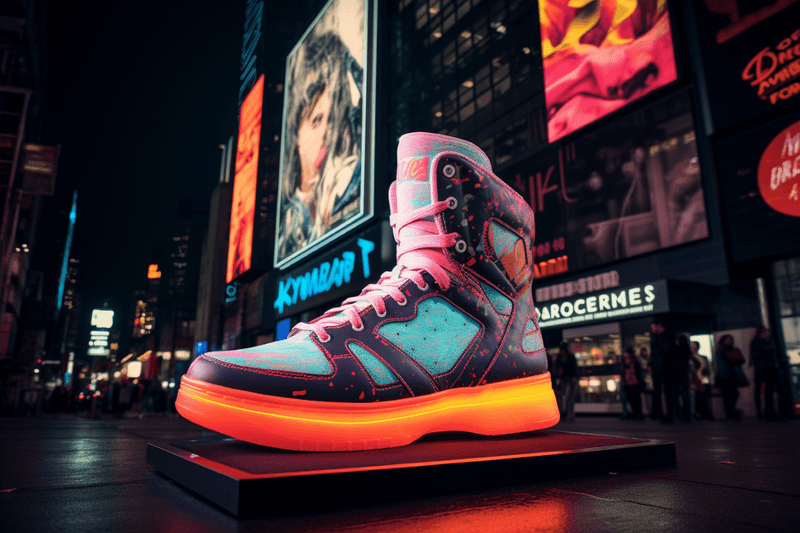 With the ability to turn your advertising campaigns 3D, Augmented Reality is becoming a huge part of OOH advertising. This means that people are able to interact with your ad by using their phones or tablets in order to get a 3D experience. For example, if you sell shoes, you could create a campaign where if people scan the OOH Ad, they will get a realistic 3D model of the shoe. This will allow them to see texture and extra detail they wouldn't normally be able to see (along with other info regarding the shoe).
Integrating QR Codes To Measure Analytics
With OOH Advertising, what once was its biggest issue, is now no longer a factor.
It used to be that people switched from OOH over to online digital ads because they are more trackable.
However, with the technology available today, OOH is more trackable than ever.
With things like QR codes, this is no longer an issue due to the fact that QR code providers (like us) make it easy to track analytics from OOH campaigns.
For example, you could see how many people took their phones out and scanned the QR code. As well as where they went after scanning it, and how long they were on that page.
How To Add This Technology To Your OOH Campaigns Using CSConnect
If you want the best way to modernize your OOH advertising campaigns, utilizing our platform, CSConnect, may be the best option for you. We offer a couple of different things to make your campaign stand out.
Integrating QR Codes With Your OOH Advertising Campaigns
On the CSCONNECT platform, you can create customized QR codes that align with your brand and campaign goals. If your goal is to direct customers to a landing page, we have you covered. If your goal is to create a 3D experience for your potential customers, we also have you covered. CSConnect allows for you to create brandable QR codes for just that. On top of that, we allow you to create custom landing pages utilizing our drag-and-drop page builder, allowing for you to get as creative as you'd like.
We Offer an Easy Way To Track Your Analytics
When you use our platform for your QR code campaigns, we offer plenty of information about how customers interact with them. You could look at all your campaign results as a whole or individually, this way you can see how each of your campaigns are doing.
Get Started With CSConnect Now To Amplify Your OOH Advertising Campaign
Getting started with us is simple, and also free. We offer a 30-day full-access trial and our team will help you with any questions or concerns you may have to make sure you get your campaign started the way you want it to. Sign up here and get started!