Intro
How often do you check your emails? Chances are, on any given day, it may be countless times. Email is an integral part of our modern lives and plays a vital role in how we communicate with colleagues, friends, and customers. However, if you (or members of your team) use email as part of the marketing strategy or sales process, then there's another factor to consider: email whitelisting.
Knowing what email whitelisting is, why it's important for both marketers and customers alike — and then making sure it can work correctly — can massively impact the success rate of emails delivered to clients' inboxes. In this blog post, I'll take you through everything that digital marketers should know about email whitelisting — from what it means to best practices when setting up campaigns. Let's get started!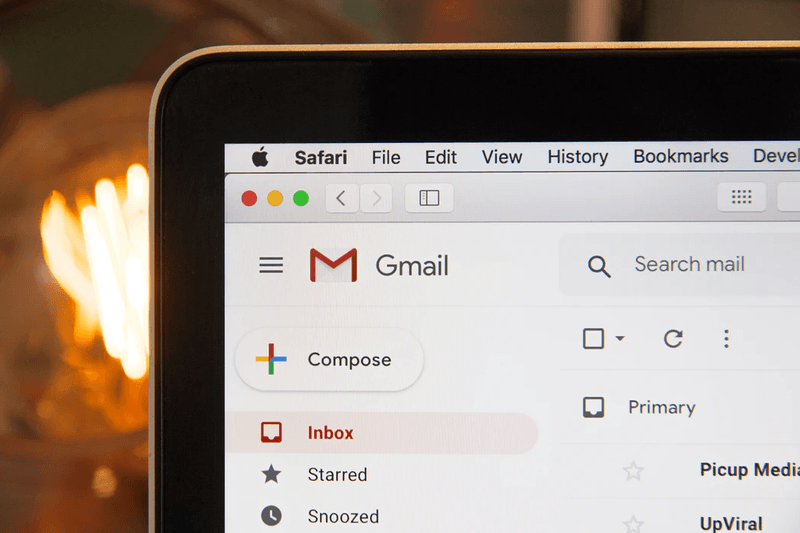 (Image Source)
What is email whitelisting
Email whitelisting is the process of adding another email address or domain to your list of approved senders so that emails always get delivered to the inbox. This means that any emails coming from that particular sender will bypass any filters and go straight into the user's inbox, ensuring they don't get lost in a spam folder.
How does it work?
Putting emails in your so-called whitelist requires changes to be made on the recipient's side. When someone receives an email, they can add its sender address or domain name to their whitelist. They do this by marking the incoming emails as 'not spam' and then adding them to their contact list. In some cases, a user may also have to manually add an address to their whitelist, depending on the configuration of their email service.
Why is it important?
As you've probably already known, there are filters in place that will determine whether a particular email should go into someone's inbox or not. Many of these will rely heavily on whether an email is marked as spam or not, and if it is, it will be sent straight to the spam folder. This means that having your emails whitelisted is an essential part of ensuring they reach their intended recipients successfully.
Who should you whitelist?
(Image source)
The rule of thumb when it comes to whitelisting is that you simply make sure you're seeing emails you like to read. That said, here are emails that you should add to your list of approved senders:
Your favorite brands and services
Not all promotional emails deserve to go to spam or some obscured folder. Through whitelisting, you can make sure that emails from all the retailers and services you use come to your inbox.
Any newsletters or promotional emails you're subscribed to.
Unless you have subscribed to an email list against your will, you're probably expecting to get emails from the sources you subscribed to. Whitelisting will make sure these valuable sources of knowledge and promotions don't fall prey to your email filters.
Your contacts from professional networking sites such as LinkedIn.
Professional contacts can be valuable, and whitelisting the emails they send you can help ensure you don't miss out on any opportunities for business partnerships, job offers, or other important messages.
Colleagues from work, friends, family, etc.
Close associates and family members are important people in your life and should never miss out on emails you send them. Whitelisting their email addresses, in this case, is a no-brainer.
Trusted partners or vendors for your business.
If you and your team are running an online sales platform that exchanges emails with vendors, partners, or suppliers, whitelisting them can help ensure that none of their messages go to the wrong folder.
Your own domain name.
Your company's domain name should be on your whitelist. Emails received from your domain name denote important business correspondence, so they should be treated accordingly.
Emails from service providers.
This includes messages sent by utility providers such as electricity and water, as well as internet service providers, etc. Whitelist these emails, so you don't miss out on crucial updates and your bills.
How to whitelist an email address?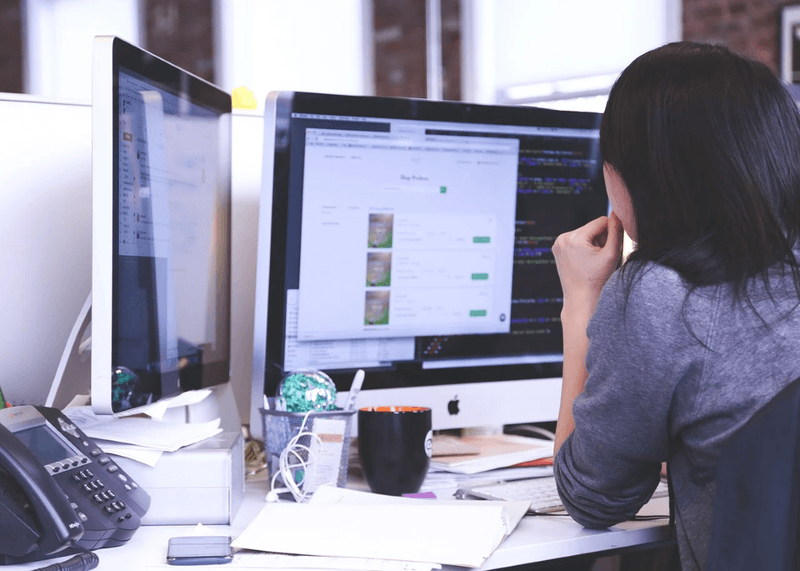 (Image Source)
The process of whitelisting an email address depends on the type of email service you're using. Here are some steps to follow for popular services:
Outlook
Open the Settings in Outlook by clicking the gear icon.
Select Mail from the menu.
Click Junk Email in the submenu.
Choose the Safe Senders and Domains tab and then click Add.
Enter the required email address or domain name.
Click Save to finish.
Gmail
Open the Settings in Gmail.
Select the Filters and Blocked Addresses tab.
Click Create a New Filter.
Enter the required email address or domain name in the From field.
Mark the Never send it to Spam checkbox.
Click Create Filter to finish.
Yahoo Mail
Open the Settings in Yahoo Mail.
Select More Settings to expand the menu.
Select the Filters tab and then click Add.
Name your filter and then enter the required email address or domain name.
Choose a folder where you want the messages from your specified email address or domain to go, or leave it as is so the emails go to your inbox.
Click Save to finish.
Apple Mail
On your Apple device, open your Mail app.
Go to the Mailboxes screen.
Select your Junk folder.
Locate the email or email domain you want to whitelist, and then swipe left to view your options.
With the email address selected, click or tap on More.
Click or tap on Mark.
Click or tap the Mark as Not Junk button to whitelist the email address.
By following these steps, you can easily whitelist an email address and ensure that your emails not only reach their intended recipients but also that they're given priority over other messages marked as spam. This helps protect your emails from the risk of being flagged as spam and ultimately prevents you from missing out on important messages.
10 best practices for email whitelisting
Knowing which emails to keep and which ones go to spam is essential for maintaining an effective email marketing strategy. Here are 10 best practices to follow when whitelisting emails:
Only add trusted senders to your whitelist. It's important to only add reliable sources to your email whitelist, as you don't want any malicious or suspicious emails sneaking through the cracks
Make sure that only the most important emails are being whitelisted and that you're not giving any preference to spammers or unscrupulous senders. Note the content in the messages that you're receiving from each sender and ensure that they are sending content that you're interested in.
Periodically review your whitelist and make sure it's up-to-date with all the latest changes in your list of preferred contacts, brands, and services. Watch out for changes in your contacts' email addresses, as well as any new vendors or businesses you'd like to whitelist.
If you find yourself receiving too many unwanted emails from a certain source, consider blacklisting them instead of whitelisting them. This will help ensure that those messages don't end up in your inbox again.
Regularly update your anti-spam software so that you're sure to catch any potential threats before they can gain access to your inbox. You may also turn on its auto-update feature to ensure that your software is always up-to-date and secure.
Monitor the performance of your email campaigns and make sure that the messages you send are reaching their intended recipients and getting opened and responded to. This will help ensure that your emails remain out of the spam folder and your recipients are receiving them as expected.
Consider using an email authentication service such as DMARC to help verify the authenticity of your emails and make sure they're not being spoofed or impersonated by malicious actors.
Use a reputable email marketing provider that offers whitelisting services. This will help ensure that your emails don't get caught up in spam filters and make it easier for your contacts to receive them as expected.
Invest in email authentication tools and services to help protect your emails from getting flagged as spam. This is especially helpful if you are running a business that relies heavily on email.
Take advantage of email verification tools to make sure that all of the addresses on your list are valid and deliverable. This will help you ensure that your messages actually reach their intended recipients and don't get flagged as spam.
Improving overall online experience through email whitelisting
As you follow the tips and best practices we've just outlined, you can make sure your emails are delivered to their intended recipients and not flagged as spam. This will help you improve your overall online experience by making sure that your messages are seen by the right people and given priority over other messages marked as spam. It's also important to remember to periodically review your whitelist, blacklist, and email authentication techniques to ensure that they're up-to-date with any changes in your list of preferred contacts and services. Doing so will help you protect against malicious actors and make sure that your emails are seen by their intended recipients as quickly as possible.