Intro
In the ever-evolving landscape of search engine optimization (SEO), one strategy has remained a constant over the years: link building. While the methods and tactics for link building have changed, the importance of acquiring quality links has only grown stronger.
In this blog post, we'll explore why link-building is crucial for SEO in 2023 and how you can develop an effective strategy.
What is link building?
Link building is the practice of obtaining links from other websites to enhance the search ranking of a specific web page. However, since Google's Penguin update in 2012, link building has faced increased scrutiny.
Link building is a crucial aspect of SEO that involves acquiring high-quality inbound links, or backlinks, to a webpage. The main objective of link building is to enhance Google's trust in your site's ability to provide relevant information to your visitors.
To achieve this, it's important to secure links from credible sources such as industry publications, business associations, or suppliers, as these are highly valued by search engines for SEO purposes.
The update led to more monitoring of link-building tactics, and businesses that showed signs of monopolizing this tactic and negatively impacting user search experience risked penalties.
As an agency working with clients at different stages of digital maturity, the issue of link-building elicits varying opinions and sentiments.
What does Google say about link building?
Google has long used backlinks from other prominent websites as a signal to determine the quality and trustworthiness of content, as stated in their "How Search Works" guide.
The All-in-One Platform for Effective SEO
Behind every successful business is a strong SEO campaign. But with countless optimization tools and techniques out there to choose from, it can be hard to know where to start. Well, fear no more, cause I've got just the thing to help. Presenting the Ranktracker all-in-one platform for effective SEO
However, recent statements from Google representatives suggest that the importance of backlinks as a ranking factor is diminishing.
How to Pursue Link Building
Although obtaining quality backlinks from authoritative sources is still a crucial component of search engine algorithms, it is merely one small aspect of the intricate puzzle that constitutes authority.
Link building should not be viewed as a sole solution for improving a website's rank, but rather as part of the overall balance that makes up a site's different indications of value and trustworthiness to users.
It is important to take into account the various factors that determine a site's level of maturity within search, which Seer divides into six pillars consisting of 25 foundational elements.
Focusing solely on link building as the primary initiative for improving a site's search rank is no longer a clear-cut strategy. Google's evaluation of authority now encompasses more than just backlinks.
To keep up with today's competitive search landscape, it's crucial to prioritize updating your site's content ratings, including expertise, experience, authoritativeness, and trustworthiness.
As marketing budgets are being reduced and practitioners are being asked to do more with less, it's important to consider the time and resources needed to perform link-building correctly without risking penalties.
How to Do it Right
It's essential to assess whether link building should be given the most weight among all SEO factors. If a site has thin content, provides no signals of trustworthiness, or has a poor site architecture, investing in backlink acquisition will only act as a band-aid solution to a larger problem.
The All-in-One Platform for Effective SEO
Behind every successful business is a strong SEO campaign. But with countless optimization tools and techniques out there to choose from, it can be hard to know where to start. Well, fear no more, cause I've got just the thing to help. Presenting the Ranktracker all-in-one platform for effective SEO
One useful approach to determining the value of link building for your business is to examine your competitors and their backlink sources. Simply focusing on the number of backlinks may not be the best strategy.
Instead, take a closer look at your top search competitors and analyze the quality of their backlinks. Are they coming from spammy sites? You can also identify the content that has gained the most reputable backlinks.
It is also important to consider the size of your business when deciding whether to invest in link building. Established larger brands typically do not need to devote as much time and resources to this tactic as they already have a strong market presence.
How to effectively build authority links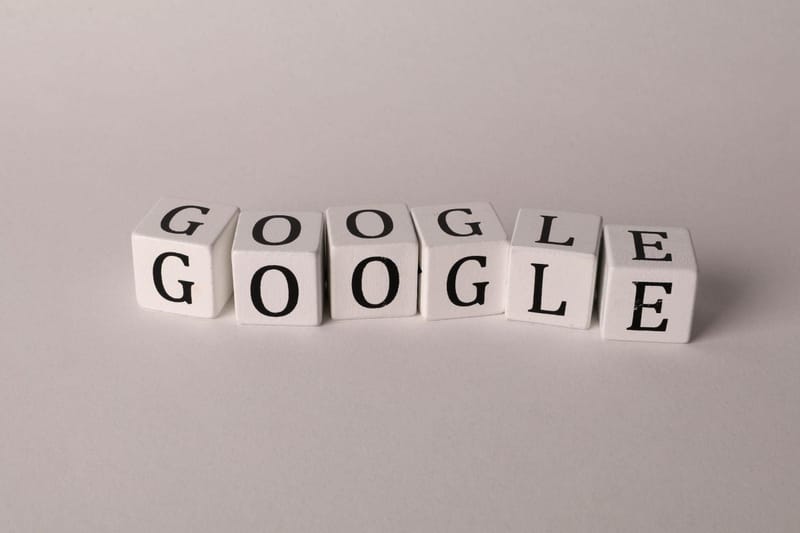 To establish authority, it's crucial to understand the primary objective of Google - to provide users with high-quality content that caters to their needs. Similar to the real world, businesses gain trust by providing valuable products or services and catering to their customer's unique needs.
Through word of mouth, brand loyalty increases. The same principle applies to search. Rather than purchasing backlinks or paying sites to link back to your content, focus on creating something valuable and promoting your unique value propositions.
Once you have a strong backlink profile, it's important to prioritize links that generate revenue.
Analyze your analytics to identify referral sources that drive conversions and replicate those sources. Although it's not technically considered link-building, this approach enables you to delve deeper into similar revenue-generating sources and maximize your investment.
Create a valuable asset
To naturally gain authority and backlinks, consider building a resource or tool that users will find valuable and link to. For instance, if you can conduct audience research and surveying, creating an in-depth whitepaper on industry trends could be worthwhile.
Alternatively, developing a tool that customers would find valuable, such as a savings calculator for a bank, can be effective. The key is to create something valuable and then promote it. If it truly offers value, the backlinks will come naturally.
Promote greatness
To maximize your company's SEO efforts, it's important to integrate your PR team's strategies. While word-of-mouth can benefit your brand in the offline world, obtaining a link back to your site from an online publication can increase your authority.
If your business is already being featured in publications, consider asking if they would be willing to link back to your site. This can be a win-win situation: readers can easily learn more about your company, and you can improve referral traffic and authority in search engines. It's even more advantageous to have your SEO and PR teams work together towards the same goal, including the link request in the initial outreach.
Make Note: The practice of search engine optimization (SEO) is constantly evolving, with Google's algorithms changing frequently. Marketers are left guessing which strategies will offer the highest return on investment for their clients or business.

Despite Google providing useful tools for SEO, the actual criteria for their algorithm remains a mystery.

It's important to regularly evaluate all SEO techniques, including link building, to ensure they are delivering the desired results.
Is link building still relevant to SEO?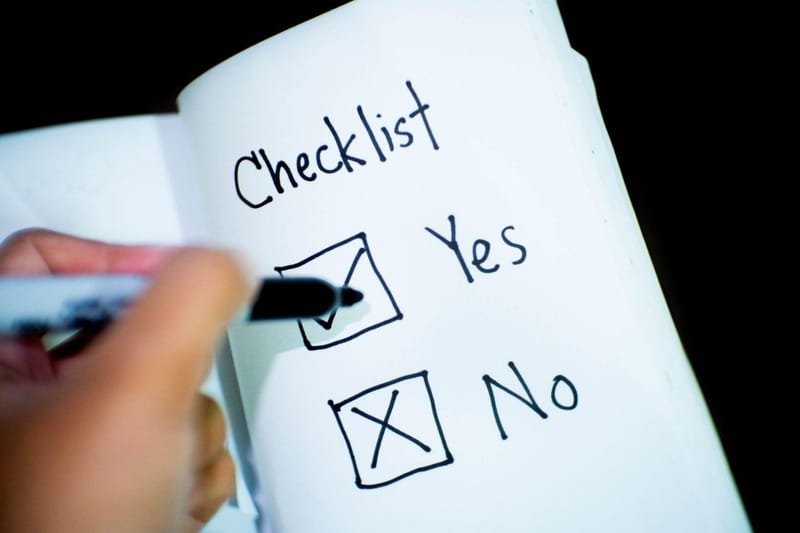 Link building is a crucial aspect of SEO, with the ultimate goal of boosting your webpage's ranking higher than your competitors on search engine result pages (SERPs). This outcome is critical because the higher your page ranks, the greater your visibility and potential for increased website traffic.
Aside from the primary benefit of improved search engine ranking, link building in SEO can also provide other advantages to businesses actively utilizing this technique. For example, links on trusted sites can result in immediate traffic to your site and become a constant source of referral traffic.
Link building comes in different strategies. It can also strengthen your relationships with clients and your connection to your community, and a link to your site on an association or industry publication site can increase your authority as an industry leader.
Link building in SEO 2023
After considering various factors, including the number of backlinks, Google still relies on links to determine the quality and relevance of content. In Google's words, "...if other prominent websites link or refer to the content, this has often proven to be a good sign that the information is well-trusted."
Therefore, link building in SEO remains a vital onsite strategy that can significantly increase your website's ranking on SERPs, drive more traffic, and ultimately increase your business.
Link relevancy versus link authority
To ensure that you have high-quality links, there are two factors that Google takes into consideration: the authority of the site and the relevance of the link.
Links and Domain Authority
Domain Authority is a metric ranging from zero to one hundred, which signifies the credibility and significance of a website within its industry or subject matter. Although it is not a direct factor in search engine algorithms,
Domain Authority can be utilized as a useful tool for link building to assess how search engines would perceive your website and the ranking of potential websites for acquiring backlinks. Ideally, websites with higher domain authority, such as industry associations or publications, should be targeted for acquiring links.
Backlink relevancy
While domain authority is an important factor in determining the reliability and relevance of a site, it is not the only factor that Google considers when assessing links. Relevance of the link to the content on your site is also crucial.
If you receive a link from a high-authority site such as the New York Times, but the content of the article is about golfing skills rather than business skills, the link may be deemed irrelevant by Google and may even hurt your website's reputation.
Authority or relevancy in link building
Finding the right balance between relevancy and authority can be a tricky task in the realm of link building. Both are critical components that contribute to the success of a link-building campaign, much like a bicycle requires two wheels to function optimally.
However, if you had to, you could balance on the back wheel and still move forward. High-authority links are essential to winning but challenging to obtain without high-end publicity. Until that happens, relevancy becomes more important. You should aim to get links from sites that would naturally link to your content because it aligns with their own.
Link building quality versus quantity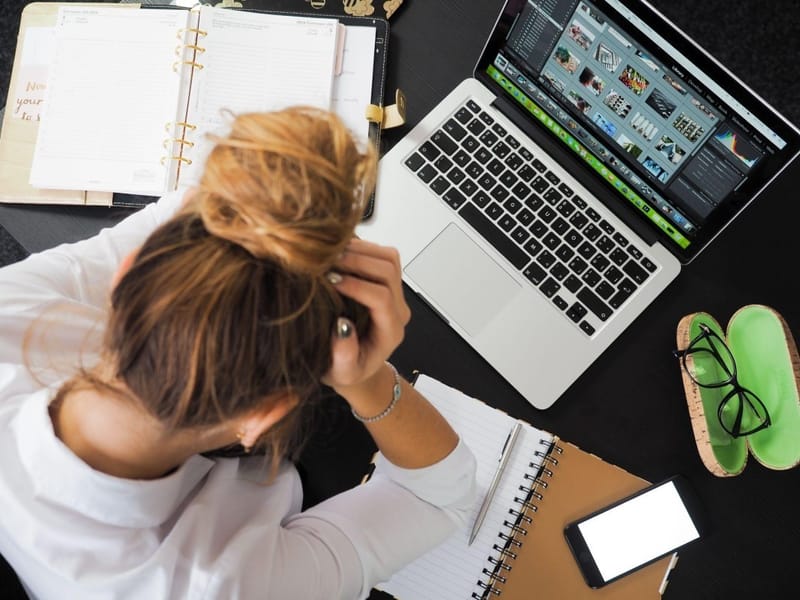 The All-in-One Platform for Effective SEO
Behind every successful business is a strong SEO campaign. But with countless optimization tools and techniques out there to choose from, it can be hard to know where to start. Well, fear no more, cause I've got just the thing to help. Presenting the Ranktracker all-in-one platform for effective SEO
Obtaining links from influential sites is difficult, but acquiring a few links from relevant sites is a good starting point for your SEO link-building journey. Keep in mind that your goal is to beat your immediate competition, so researching their Domain Authority ratings can serve as a benchmark.
Bottom Line
As for the million-dollar Question - Is link building still relevant to SEO in 2023?
In brief, yes, having high-quality backlinks is still essential for ranking high on Google search result pages. Google constantly modifies its algorithms to ensure that the content it displays to users is pertinent to their search queries.
The quality and quantity of a website's backlinks are one of the factors Google considers to determine its relevancy. Websites with backlinks from reliable sources are more likely to appear higher in search results.