Intro
We are living in a digital world where businesses utilize their resources to optimize their operations and enhance their revenues. In such an IT-enabled environment, your business needs to have a perfect blend of technology and tools in place.
Unfortunately, for most companies, technology has become a liability than a catalyst of their digital transformation, as they are completely indulged in managing the IT services and capabilities. If you are also facing such challenges in your business, then it is the right time for your business to avail of managed IT services.
Managed IT services are getting enormous traction among entrepreneurs and businesses alike. Here are a few facts which showcase the prospects of Managed IT services domain:
In 2021, the managed IT services global market size was USD 239.71 billion.
The market will expand at a healthy growth rate (CAGR) of 13.4% from 2022 to 2030.
The Managed IT services market will cross **350 billion USD **by 2026.
Almost 55% of enterprises are opting for managed IT services models to mitigate security risks and avail of value-added services.
Major factors such as demand for cost and risk reduction, more focus on security and compliance, and lack of skilled IT professionals will drive the growth of managed IT services sector.
What is Managed IT Service?
It is a widely used solution that helped an organization to outsource its IT function to an experienced third-party organization. It helps businesses to remain focused on their core functions and improve their service offerings while leaving the IT-specific challenges to their MSP partner.
These IT services are executed by the MSPs (Managed IT Service Providers) who have years of experience in consulting and management of IT support services. Letting the MSP manage your IT service helps you access the later technologies and capabilities without hiring an in-house IT team and spending too much on training the resource and infrastructure.
Why does a Business require Managed IT Services?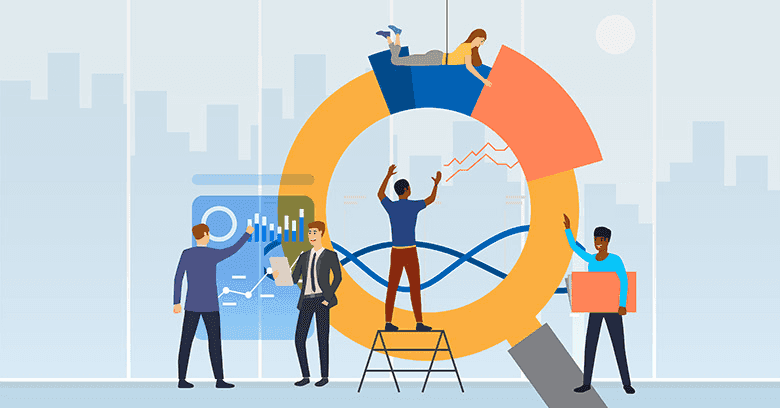 A Business requires managed IT services to negate common risks and uncertainties. Suppose you have a manufacturing business that deals in building mechanical equipment, then you will ensure most of your time and resources are engaged in the core function.
But what will happen if your IT systems, servers, or network devices experience some trouble?
The All-in-One Platform for Effective SEO
Behind every successful business is a strong SEO campaign. But with countless optimization tools and techniques out there to choose from, it can be hard to know where to start. Well, fear no more, cause I've got just the thing to help. Presenting the Ranktracker all-in-one platform for effective SEO
Of course, you may hire an in-house IT team, which can manage your IT infrastructure, but it will have its own set of limitations. You need to hire enough resources to ensure round-the-clock IT support, then you need to ensure they are adequately trained and their skills are upgraded frequently. This will enhance your IT expenditure on various fronts such as salaries, training costs, IT infra upgrade costs, and many more.
Instead of facing all these challenges, you can simply outsource your IT function to a 3rd party service provider (MSP). An MSP can handle routing tasks such as monitoring, alerting, reporting, upgrades, maintenance, etc, while it also constantly assesses your future IT needs and take necessary actions. It will allow your business to emphasize core capabilities and perform efficiently.
When a Business needs Managed IT Services
If your business is facing any of the below challenges, then it is the right time to avail of Managed IT services :
Your IT Division is Overwhelmed – If your in-house IT team is unable to meet the ever-increasing demands of your business and is overwhelmed with routine tasks, then it is the right time to opt for Managed IT service model. Having a partnership with an experienced MSP will help you eliminate your IT issue and focus on the larger picture.
Outdated Systems – Legacy systems, poor IT devices, and outdated security controls can negatively impact your business efficiency and make it vulnerable to any unpredictable outcome. Instead of remediating problems as they occur, an MSP partner will employ the necessary proactive steps to keep your IT infrastructure running seamlessly. If your organization's current IT systems and infrastructure is aging and failed to meet modern business demands, then you must opt for an MSP immediately.
Frequent Downtime – Frequent Technical problems can result in downtime, which can seriously hinder your business operations and productivity. If your business is facing frequent downtime, then you should immediately bring an MSP on board. A reliable and experienced MSP will implement efficient solutions to prevent downtime and ensure your IT infrastructure remains stable.
If Rapid Growth is required – Every business aspires of growing, but in the process, it can strain your enterprise resources as well. As your organization grows, your IT division must complement it with adequate scaling. An MSP can offer scalable and flexible solutions that can adjust to your organization's changing requirements. An MSP can ensure your IT expenses remain under control by enabling you to opt for the desired services only.
**Security Concerns **- Obsolete security systems can put your business and all stakeholders at risk. A reliable MSP can offer you end-to-end security features such as robust password policies, round-the-clock monitoring, MFA (multi-factor authentication), antivirus solution, firewall protection, and even in-house cybersecurity training for your workers. An MSP can help you with regular upgrades of your software to assure adequate protection against vulnerabilities. If you have an iota of doubt about your organization's security systems, then go for an MSP partnership without any delay.
What are the types of MSPs?
The types of MSPs can differ based on the parameters selected to categorize them. Based on various criteria such as the size of target customers, size of IT infrastructure, Technology and Tools required, and how much accountability is required, MSPs can be classified into the following categories:
**High-level MSPs **- These comprise medium-sized and large IT service providers that allow their customers to outsource most of their IT processes and resources as needed. Such high-level MSPs offer a plethora of IT services.
Pure-play MSPs - These comprise medium-sized and smaller IT service providers that are primarily focused on application performance and device monitoring types of services. These organizations provide indigenous services that concentrate mainly on monitoring and reporting.
Staffing legacy MSPs – These service providers offer services to mid-sized businesses and Fortune 500 companies. They provide a bouquet of services, including software installation and upgradation, proactive analysis, and reporting.
Managed IT Services – Categories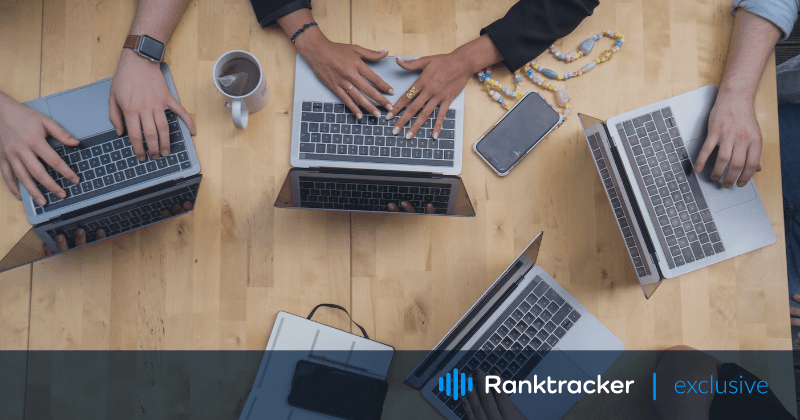 IT MSPs can be classified into multiple categories based on the services they offer:
Resource Monitoring – The MSPs provide real-time monitoring solutions for a wide range of servers, network devices, websites, and applications.
**Proactive Support **- The MSPs carry out preventative maintenance to remediate any device issue before it could arise and interrupt the service.
Remote support – The service providers offer cloud-based solutions to support the IT infrastructure devices and troubleshoot technical concerns remotely.
Centralized Infrastructure management – Here the MSPs offer a state-of-the-art management console for complicated IT infrastructure, networks, vulnerability management, security, and remote monitoring.
Scheduled maintenance – This service includes regular and periodic maintenance of Datacenter, servers, network devices, firewalls, and endpoint devices
Billing and Budgeting – Here the managed IT service provides offers billing, budgeting, invoicing, and various other financial services using a billing management solution.
Benefits of hiring Managed IT services
It's becoming more complex and expensive to have a dedicated in-house IT team, which can manage your IT concerns. This is why it is preferred to engage a 3rd party Managed IT, service provider.
Here are some vital benefits your business can expect from Managed IT services:
Reduce Risk – As technology is evolving so fast, so as the associated risks. If you don't optimize or update your company's software, then it could make your systems vulnerable to numerous security threats. If you aren't tech-friendly, then you are poised to put your business in grave danger of security and compliance issues. An MSP can mitigate all such concerns as they can dedicatedly work on security issues and reduce the risks for your business.
Proactive Solutions - When you opt to outsource to a managed IT services vendor, it can put in proactive efforts to offer you superior performance, fewer technical glitches, and nearly zero downtime. Your IT MSP executives will monitor the issues, resolve them and optimize your IT systems to ensure that your devices, information, and infrastructure remains effective and intact to fulfill their intended purposes.
Predictable and Controlled Spending – Managing an in-house IT team and Services is a costly affair and you may have to spend a lot of money on various accounts. An MSP can proactively assess and inform you of the IT procedures and associated costs before the services kickstart. This will help you predict the cost in advance and make necessary provisions while eliminating unnecessary costs incurred to your business.
Create a Level Playing Field - Larger App development organizations usually have a dedicated IT support team with a large number of full-time IT experts. support services with a team of full-time IT professionals. However, it is too expensive for startups and mid-sized organizations to have their own IT team. With a managed IT, service provider, in place, any organization can avail of the services of a dedicated IT support team without spending moolah on that. They get take services of seasoned professionals with state-of-the-art technologies and tools to deal with any type of technical problem. Here MSPs provide a level playing field to small organizations so that they can compete with large organizations without thinking about their IT proposition.
Security and Compliance – Implementing a robust security strategy plays a vital role in the success of a modern business, as renowned organizations can't afford any sort of lapse as far as their security is concerned. MSPs can implement strong security mechanisms to keep your DMZ, firewall, server, and IPS/IDS devices up-to-date. They can also implement other security measures such as PCI/DSS compliance standards, which will help you minimize the risk associated with sensitive financial information such as customer data and credit card numbers.
**Access to experienced IT Professionals **- MSP organizations usually have a strong network of IT professionals, which ensure an adequate supply of required technical resource whenever any need arises. This will help you reduce unnecessary efforts and spend less time hiring IT resources.
Efficient Vendor Management – An organization may face a lot of challenges while dealing with software and hardware vendors, as they have to undergo a lot of technical and complex conversations. MSPs come a big helping hand here, as they can effectively handle your software and hardware vendors, and they can discuss a negotiate various aspects of your technical contracts and requirements with them.
Accelerated Response Time – An MSP will be monitoring your IT infrastructure constantly and swiftly resolve your IT problems. This will help you offer seamless services to your clients, which ultimately improves the customer experience and enhances overall productivity.
Pricing Model for Managed IT Service providers?
Managed service providers usually offer the following pricing models:
Per-device pricing – In this model the service provider charges the customer a fixed fee for every device it manages.
Tiered pricing – Businesses can select the bouquet of IT services that fit their requirements. This model is most favored for MSPs.
Monitoring-only pricing – Here MSPs offer dedicated IT infrastructure monitoring and alerting services for their customers.
Per-user pricing – Here the MSPs define a flat fee for their customers, it accommodates customers who utilize multiple devices.
All-inclusive pricing -It is also known as the all-you-can-eat model, where the service provider charges a fixed cost to offer entire IT infrastructure management and support.
Conclusion
It is an attractive proposition for any business to outsource the IT function to a specialized managed IT services provider. As we have seen, right from efficiency, cost, regulation compliance, and security, the advantages of managed IT services are manifold.
However, it is important to understand that the quality of IT service must always be aligned with your long-term vision and aspirations. It is also important to choose a managed IT service provider who can let you focus on your core business, while they can offer a wide range of IT services and competencies to your business.