Intro
Do not be confused about it!
There is nothing 'small' about small businesses.
According to research by JP Morgan Chase, over 99 percent of America's 28.7 firms are considered small businesses.
Collectively, small businesses are huge and contribute immensely to driving the growth and development of their respective local economies.
Some ways small businesses help their local economies include:
Infrastructural development
Revenue source
Job creation
Encourage innovation
Unfortunately, many small businesses hit a brick wall and close within the first few years of operation. One reason many small businesses fail does not have a proper marketing team or strategy.
Most businesses will flop without marketing and proper marketing campaign management software. Having a great product or service is not enough. You must have a way of letting people know the value of your products and services.
The All-in-One Platform for Effective SEO
Behind every successful business is a strong SEO campaign. But with countless optimization tools and techniques out there to choose from, it can be hard to know where to start. Well, fear no more, cause I've got just the thing to help. Presenting the Ranktracker all-in-one platform for effective SEO
Using the right marketing strategies can help small businesses in a lot of ways, including:
Increase sales.
Create healthy competition.
Build a consistent client base.
Keep track of your business.
Connect with customers
Although there are many marketing strategies, content marketing has become a vital part of many businesses that want to sell their brand to the rest of the world.
To ensure that your content marketing strategy works, you must put them on the right channel. Publishing the right content on the right channel will deliver the most significant dividends.
The following are four of the best content marketing channels guaranteed to transform your small business in the shortest possible time.
Social Media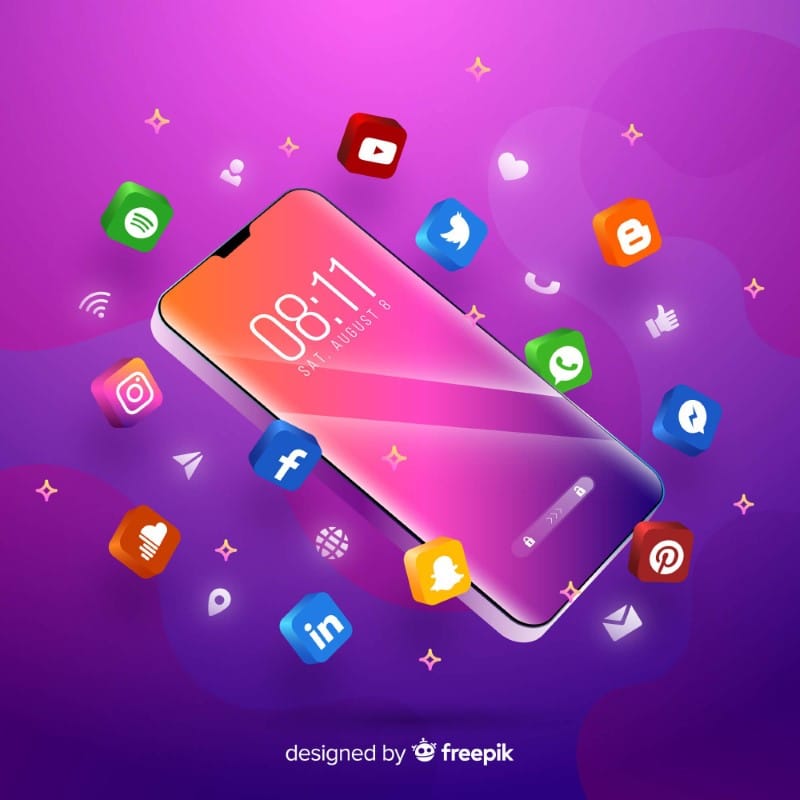 Social media platforms have experienced astronomical growth within the last decade. In fact, experts estimate that over half of the people in the world use social media.
Social media platforms like Facebook, YouTube, Twitter, Instagram, Linkedin, and Snapchat are used by many small businesses to market their brands.
Building a strong community is a good example of why social media is a fantastic marketing channel for small businesses. Businesses can interact with their customers more intimately through social media platforms, building a sense of community and loyalty.
The All-in-One Platform for Effective SEO
Behind every successful business is a strong SEO campaign. But with countless optimization tools and techniques out there to choose from, it can be hard to know where to start. Well, fear no more, cause I've got just the thing to help. Presenting the Ranktracker all-in-one platform for effective SEO
Word-of-mouth advertising and brand ambassadors may result from this, which can be extremely helpful for small businesses trying to expand their clientele.
Social media additionally gives companies the chance to team up with other companies and influencers in their niche, thereby extending their reach and credibility. Social media can be an effective tool for small businesses to grow a solid and devoted customer base, raise brand awareness, and boost sales with the right strategy and approach.
Some benefits of social media content marketing for small businesses include the following:
Establish authority.
Creates trust.
Establishes you as an expert.
Increase lead generation.
One outstanding feature of social media platforms is that sharing your content and interacting with your customers in real time is easy.
Business Website
You cannot think of any serious business without a website. Statistics show that most people who search for products and services search the internet before making up their minds.
In this digital age, having a website for your business is essential. It not only gives customers a place to learn more about your goods or services, but it also gives you a chance to show off your brand's personality and establish a solid online presence.
The ability to gather important information and insights about your customers is one special advantage of having a business website. You can more fully comprehend the requirements and preferences of your target market by monitoring website traffic, click-through rates, and user behavior. Then, you can adjust your marketing strategies.
A website is also an effective tool for generating leads and gaining customers. Your website can draw potential customers and increase conversions by being search engine optimized and having clear calls-to-action.
Additionally, a website can serve as an e-commerce platform, enabling you to reach a global audience and increase your customer base outside of your immediate neighborhood. Overall, a business website provides limitless opportunities for development and achievement, making it a crucial marketing tool for any small company.
Only those businesses with an online presence have a chance of being found and patronized by internet users.
With a business website, you can showcase their products and services to the world without people coming to your physical address. It's a necessary investment to pay the web development cost.
Nothing excites customers more than knowing they can remotely purchase products and deliver them without the stress of traveling to a store.
Any small business that does not have a website is missing in action and not on the radar of billions of people around the world.
Creating a business website is easier than some people think. If implemented correctly, your business website will be an excellent investment going forward.
The following are the easy steps to follow when you want to set up a business website.
Decide on a domain name.
Choose a website-building platform.
Choose an agency hosting.
Pick a theme.
Create your content
Optimize your content.
Publish your content.
Your business website should have images of your products and services, which will prompt your potential customers to take the next step. There are some image optimization tips to make your photos more appealing.
Newsletters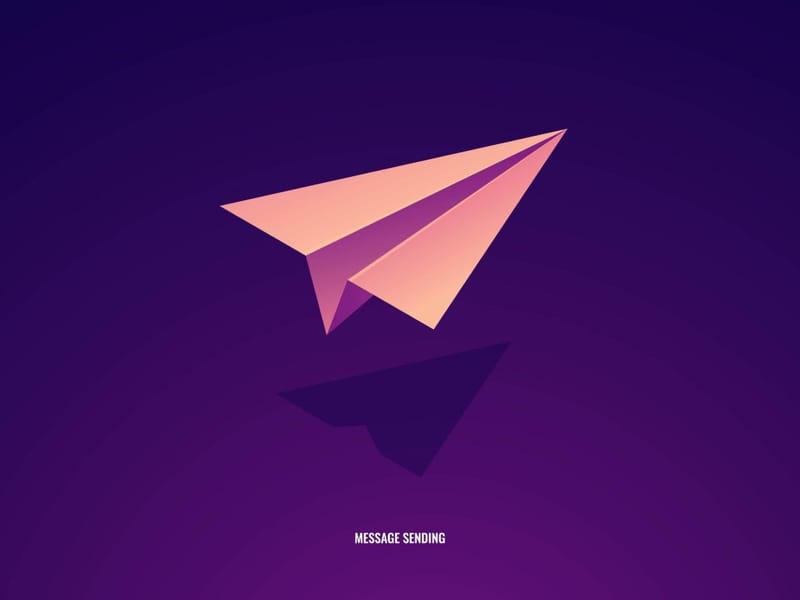 Almost everyone has an email now.
Sending emails has become the most personalized form of marketing. With emails, businesses can deliver targeted messages to prospective customers.
Unlike other marketing channels that target people at random, email marketing can engage only those who have shown an interest in your business.
Due to their ability to create direct and personal connections with your audience, newsletters are a fantastic marketing tool for small businesses. Newsletters offer a chance for one-on-one communication because they are delivered directly to your subscribers' inboxes, unlike social media or other advertising channels.
Additionally, newsletters can be specifically tailored to the interests and requirements of your audience, improving the likelihood of engagement and conversion. You can further tailor your messaging and strategy by using analytics to see which content is connecting with your audience the most.
A good example of why your small business should use newsletters is that they can position your company as a thought leader or authority in your field. You establish your company as a knowledgeable and reliable source for your audience by including useful and educational content in your newsletters. Increased brand recognition, customer loyalty, and even natural word-of-mouth recommendations may result from this.
Many small businesses have limited capital and cannot compete with large corporations in using traditional channels to advertise their products and services. This is why email marketing is ideal for small businesses. In terms of costs, email marketing has the highest rate of return on investment.
Many tools can help small businesses start email or instant messaging campaigns and regularly send newsletters to their contacts.
The other advantages of incorporating newsletters as a content marketing channel include the following:
You are reaching only those interested in your business.
It is cost-effective.
It is personalized.
You can evaluate the success or otherwise of your marketing plan.
Saves time
Video Marketing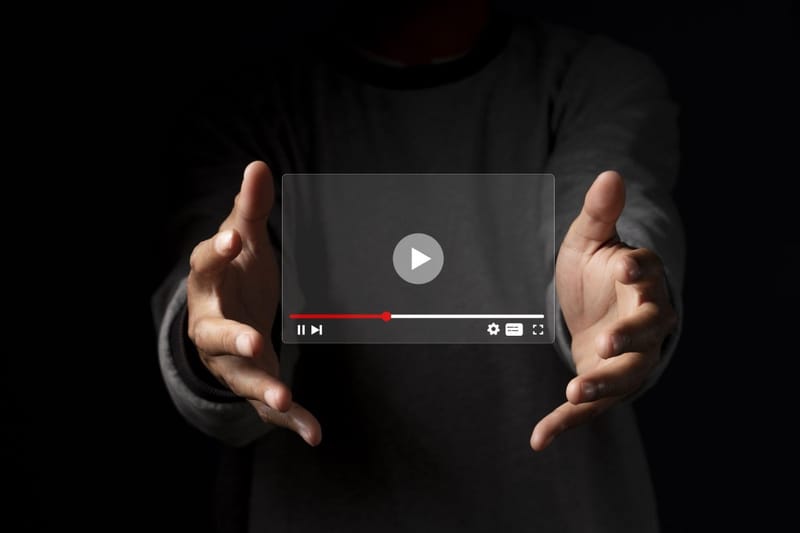 Do you know that after Google, YouTube is the second-largest search engine in the world?
Many businesses are yet to discover the goldmine that is in video marketing. More and more people watch videos when they want to learn about a product or service.
Video marketing is an effective tool for small businesses because it enables you to share your brand message with customers in a compelling, visual manner. With video, you can present your goods or services, share your company's history, and build a relationship with potential clients. It's also a successful way to spread the word about your brand, connect with more people, and increase website traffic.
Additionally, as social media sites like YouTube and TikTok gain popularity, video marketing is becoming more widely available and affordable for small businesses of all sizes.
One reason most small businesses still need to start using videos in marketing is fear of the cost. Fortunately, small businesses can make a video without a huge budget. Some automation tools can transform your small-budget videos and captivate your audience's attention. Collect video testimonials to influence your customers to try your products.
Video marketing is great because:
It is easy to make.
It is cost-effective.
Mobile users love videos.
Creates a better understanding of your products.
Increase conversions.
Helps you rank higher on search engines.
Wrapping It Up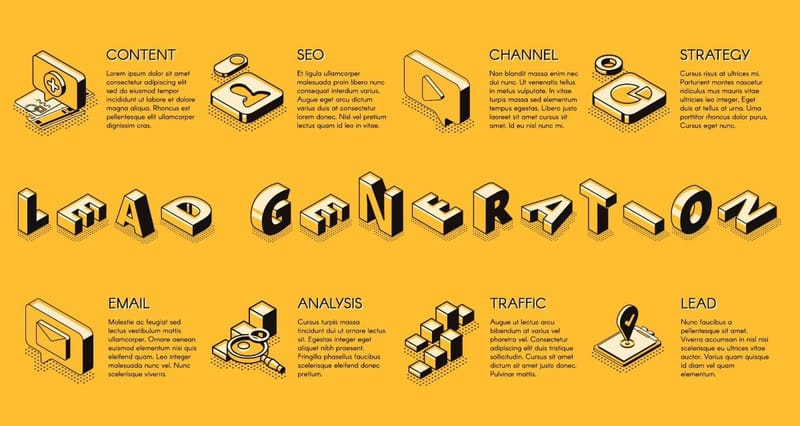 The All-in-One Platform for Effective SEO
Behind every successful business is a strong SEO campaign. But with countless optimization tools and techniques out there to choose from, it can be hard to know where to start. Well, fear no more, cause I've got just the thing to help. Presenting the Ranktracker all-in-one platform for effective SEO
Leveraging content marketing channels correctly can make a huge impact. You can build your brand, draw in new clients, and expand your business by utilizing the appropriate channels and producing worthwhile content. To make sure you're getting the best results possible, don't forget to monitor your metrics and change your plan as necessary.
While there are many content marketing channels out there, not all of them can give your small business the boost it deserves to thrive.
The different marketing channels appeal to different audiences. Therefore, you must identify and focus on the marketing channel(s) preferred by your potential customers. Trying to use all the content marketing channels will be counterproductive.
While these content marketing channels can help transform your small business, you must constantly implement other marketing activities for maximum impact.