Intro
Reaching sales targets relies heavily on closing deals. Yet, this can be difficult to achieve if your sales contract process reeks of inefficiency, miscommunication, and contractual inconsistencies. Even worse, sales teams frequently lose deals because of lengthy contract cycles. So, how can you help your team achieve their sales goals faster? With all the technology we have at our disposal today, contract management software (CMS) is probably the best answer to this question.
CMS is a process of automating the entire contracting process, reducing the time spent on several manual, administrative tasks. Here are a few other benefits a CMS offers to sales teams, in particular:
Streamlined workflows
Improved contract visibility
Better inter-team communication
Quicker delivery of contracts
Shorter negotiation time
Faster approvals & signatures
Fewer human errors
Huge efficiency gains
Frictionless sales cycle
Reduced sales expenses
Contract management software is intuitive, but it may take some extra work to get them to align with your existing sales contract workflow. With that in mind, let's take a look at six popular contract management software for sales teams.
1. Contractbook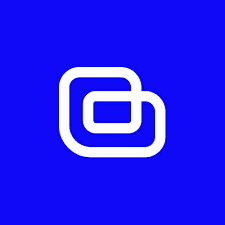 If you run a small and medium-sized enterprise (SME) and are looking for top-quality contract management software, Contractbook is your go-to tool. Create a contract from scratch or select one from their template library, then have it digitally signed and sent out to the counterparties — all in a few minutes. You can even monitor the recipients' responses and receive alerts when the contract is signed. What's more, the platform provides users with features like smart template conversion and data and metadata fields to increase a contract's searchability.
Contractbook also provides cloud storage and SSL encryption for both active and terminated agreements. No-code automation builder, full-text search, and custom legal portal are just a few of Contractbook's many useful features. Currently, they offer three different plans for companies or business units sized 11+:
While there is no limit for users, eSignatures, or document uploads for any plan, high-end features like conditional logic questionnaires and access to API are exclusive to Growth and Enterprise licensees. The price for each plan is not listed on their website. But if you are interested, you can request a demo to get a walkthrough of the software and communicate your needs. They will put together a quote accordingly.
2. PandaDoc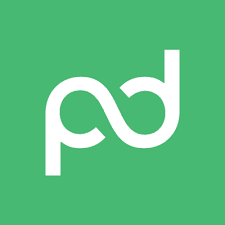 PandaDoc is an all-in-one contract management solution that streamlines your contract management process. With PandaDoc as your digital contract manager, you will benefit from features like customizable user roles for access control, pre-approved clauses for quicker contract drafting, renewal notification emails to keep track of expiring contracts, and a template library that reduces the document creation time by 65%.
Besides allowing you to request legally binding electronic signatures within minutes after all signatures have been collected, the platform provides real-time insights into the status and performance of all your contracts. It also sends timely alerts on upcoming contract-related activities. Additionally, you can seamlessly pull customer data from your CRM into a new contract without manual data entry! Plus, its built-in integrations with 15+ CRMs, accounting programs, payment services, and more make it incredibly convenient. In case of any urgent queries or concerns, you can rest easy knowing that 24/7 customer support is available via email and online chat.
The All-in-One Platform for Effective SEO
Behind every successful business is a strong SEO campaign. But with countless optimization tools and techniques out there to choose from, it can be hard to know where to start. Well, fear no more, cause I've got just the thing to help. Presenting the Ranktracker all-in-one platform for effective SEO
Pricing details for PandaDoc plans are as follows:
Free Trial: 14 days - No strings attached!
Essentials Plan: Just $19/user/month - Supports electronic signatures, audit trails, document analytics, rich drag-and-drop document editor, and more!
Business Plan: Just $49/user/month - Essentials plus 10+ CRM integrations via Zapier!
3. DocuSign

A market leader in e-signature and contracting solutions, DocuSign offers an easy-to-use solution for anyone to manage any contract or document workflow. Its CLM tool alerts you when a contract will renew, so you don't miss a deadline. It will also flag any risky or questionable clause and offer suggestions for change. Once signed, you can store the contract in a centralized repository and update the customer's CRM record with just a click!
Furthermore, the DocuSign CLM offers:
Multi-language support (recipients can sign agreements in 44 localized languages)
Centralized repository of contracts with tagging and filterable/searchable functions
Custom contract workflows to speed up the process and eliminate bottlenecks
Time-saving features like Autofill to auto-populate document templates with customer data from your CRM
Pre-approved clause library that allows making changes during negotiation
In addition, the DocuSign CLM includes built-in AI for managing third-party contracts and native integration with Office 365 so you can edit contracts on the fly. Both tools reduce risk while promoting standardized practices in negotiation and document workflow processes. Although the pricing for DocuSign CLM must be requested individually, you can take advantage of their free 30-day trial to learn more about their product.
4. Concord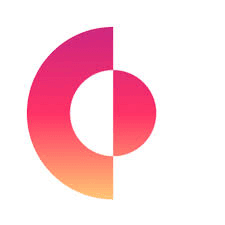 For small business teams looking for a cost-effective and easy-to-use contract management solution, Concord could be the way to go. Starting at just $17 per user/month with its Standard plan, Concord provides unlimited eSignatures, documents, and templates as well as basic automation tools such as:
Online redlining & collaboration
Autofill summary
Audit Trail
Versioning
Deadline reminders
Full-text OCR search
Bulk send
Self-serve knowledge base
However, the Pro plan costing $49 per user/month allows you to implement more advanced automation such as approval workflows and third-party integrations. But for features like a clause library and custom branding, you will have to request a custom quote via the Enterprise plan.
5. Conga

Thanks to Conga's AI-driven insights helping you every step of the way, contract analytics — not just contract management — has become a breezy affair. Here's a list of Conga's key features:
Template library
Document repository
Compliance management
Completion tracking
Reminders & Alerts
Full-text search
Electronic signatures
Instant messaging
Automated approvals
Data Analytics
Custom reports
This hybrid CLM solution helps businesses generate, track, and report on contracts in one single window. If you want to know their product better, request a free demo before asking for a price quote. Like Contractbook, Conga designs custom package solutions based on a client's specific requirements.
6. Agiloft

If you run a large company with complex contract management requirements, Agiloft is your best bet. The system is highly adaptable and allows for advanced automation functions like sequential, parallel, and conditional approvals, to name a few! It also boasts several security certifications, including SOC 2 Type 2. Its key features include:
Contract authoring
Template library
OCR file scanning
Audit trails
Robust search tools
Version control
Email alerts
Real-time analytics and reports
It does not have a native e-signature feature but does have Adobe Sign and DocuSign integration. And it works just fine!
Agiloft CLM is available in Essentials, Advanced, and Premium, each with flexible pricing packages to suit your budget. Note that since it is too feature-dense, their product can be great for large enterprises but not so much for small businesses with simpler needs. So, you will need to contact them for a quote based on your exact needs.
Conclusion
Still can't decide which contract management software to buy for your team? Well, there is always a free trial offer to test out the software before you commit to purchasing it.