Intro
The media industry has undergone significant transformations over the years, and one of the most groundbreaking advancements in recent times is the integration of Artificial Intelligence (AI) in video production.
AI technology has revolutionized the way videos are created, edited, and distributed, empowering content creators and reshaping the landscape of the media industry. In this article, we will explore the significant impact of AI in video production and how it is revolutionizing the media industry. Also, we will explain the key advancements, benefits, and potential challenges that arise with the integration of AI technologies.
How AI Revolutionizing Video Production in Media Industry
AI is revolutionizing video production in the media industry in several ways, bringing numerous advancements and efficiencies.
Let's explore some key areas where AI is making a significant impact:
Scriptwriting
With AI, scriptwriters can access powerful algorithms that can analyze vast amounts of data, including existing scripts, audience preferences, and market trends. This data-driven approach helps writers identify patterns and insights that can inform their storytelling decisions, ensuring that their video scripts resonate with target audiences.
AI can also generate automated story suggestions, plot structures, and character development ideas based on established narrative conventions. By automating repetitive tasks, such as formatting and proofreading, AI frees up valuable time for writers to focus on the more creative aspects of their work.
For instance, ScriptBook developed AI systems that could predict a script's financial success with 84% accuracy. By using its AI capabilities, ScriptBook evaluates various aspects of the script, such as structure, characters, dialogue, pacing, and genre conventions. By analyzing these elements, ScriptBook can offer insights into the strengths and weaknesses of a script, helping screenwriters refine their work.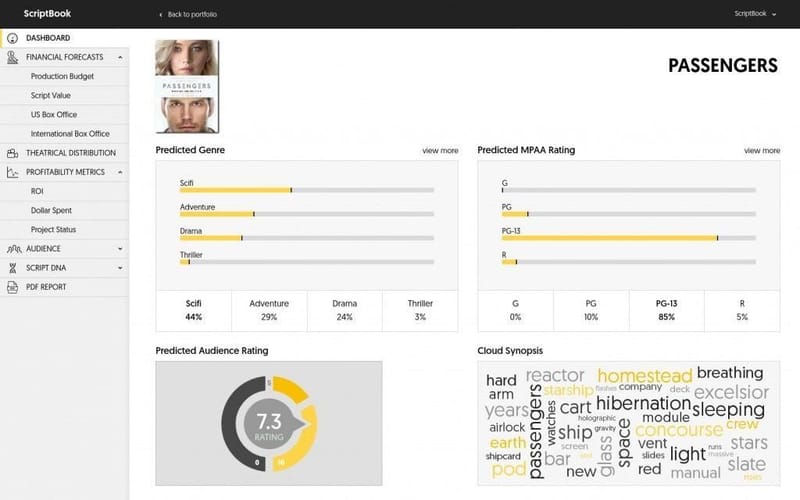 (Source)
Voiceovers
Text-to-speech (TTS) technology powered by AI algorithms has improved to a point where it can generate human-like voices with natural intonation, expression, and emotion. These systems can analyze an actor's voice, tone, and style and generate synthesized voices that closely resemble the original actor.
The All-in-One Platform for Effective SEO
Behind every successful business is a strong SEO campaign. But with countless optimization tools and techniques out there to choose from, it can be hard to know where to start. Well, fear no more, cause I've got just the thing to help. Presenting the Ranktracker all-in-one platform for effective SEO
This technology enables efficient dubbing and localization of content, as well as the ability to generate voiceovers in multiple languages without requiring the presence of the original actor. It provides flexibility and cost-effectiveness in the production of video content by reducing the need for extensive recording sessions.
For example, Amazon has introduced an AI-powered voice synthesis service, Amazon's Polly. These services allow users to generate voiceovers for their videos without the need for professional voice actors.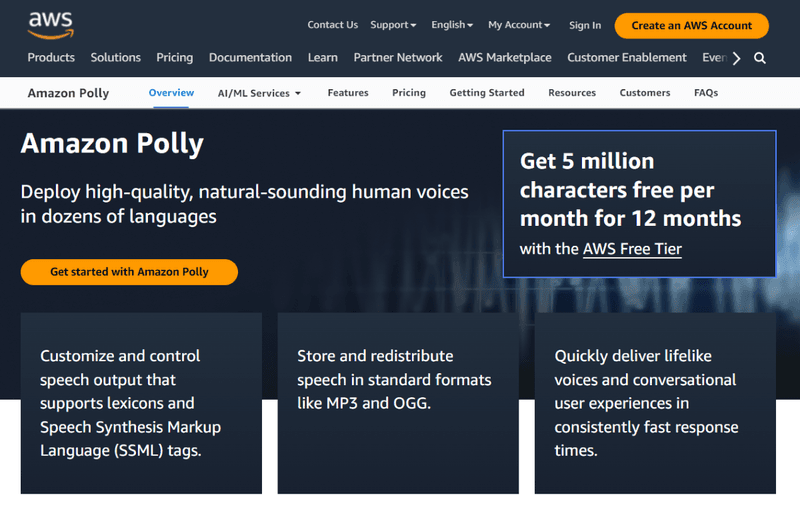 (Source)
Animations
AI is also transforming the field of animation in video production. Traditional animation techniques often require extensive manual work and time-consuming processes. However, AI-powered animation tools can automate certain tasks and streamline the animation process.
It can enhance the efficiency of rendering and compositing, leading to faster turnaround times for complex visual effects. These advancements enable animators to focus more on the creative aspects of their work, resulting in improved productivity and higher-quality animations.
For example, Adobe introduced Adobe Character Animator, which uses AI algorithms to animate characters in real time, capturing facial expressions and movements from a live actor.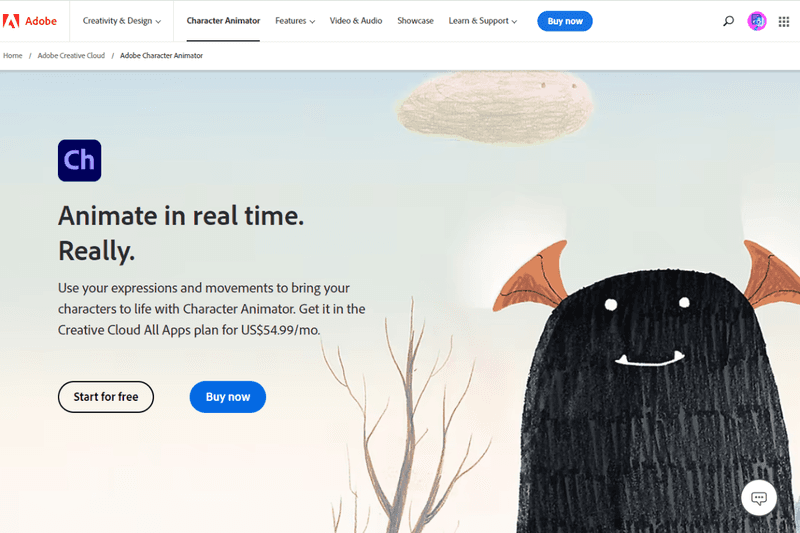 (Source)
Analytics and Personalization
AI algorithms can analyze large volumes of viewer data, such as viewing habits, preferences, and engagement patterns, to gain insights into audience behavior. This information helps media companies optimize their content by identifying trends, understanding audience preferences, and tailoring videos to specific target demographics.
The All-in-One Platform for Effective SEO
Behind every successful business is a strong SEO campaign. But with countless optimization tools and techniques out there to choose from, it can be hard to know where to start. Well, fear no more, cause I've got just the thing to help. Presenting the Ranktracker all-in-one platform for effective SEO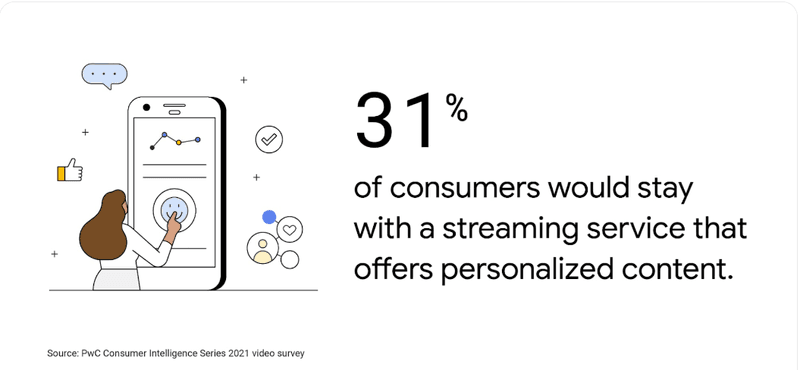 (Source)
For instance, AI-powered analytics platforms like Tubular Labs provide comprehensive data analysis and audience segmentation. This tool utilizes machine learning algorithms to analyze vast amounts of viewer data, including demographics, viewing habits, and social media interactions.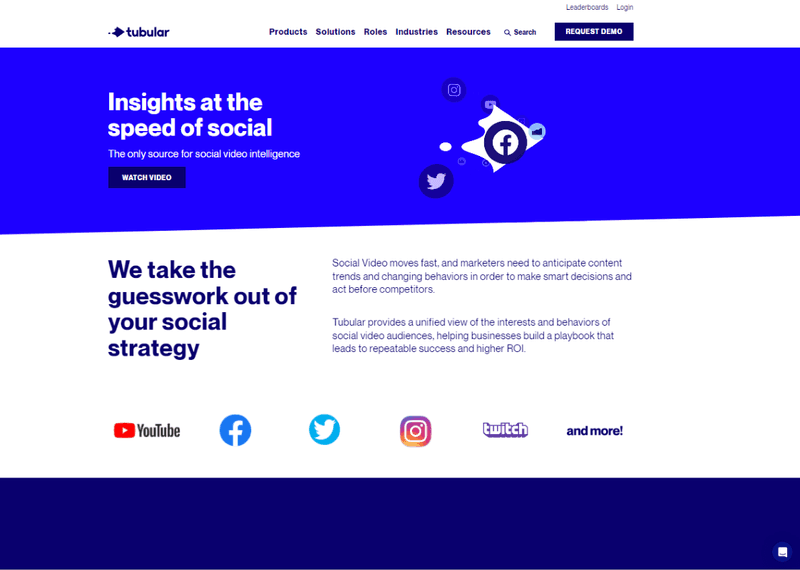 (Source)
Content Recommendations
AI algorithms are transforming how video content is recommended and personalized for individual users. By analyzing user data and preferences, AI-powered recommendation systems can suggest relevant videos based on the viewing history, preferences, and patterns of similar users.
These systems utilize machine learning techniques to continuously refine and improve their recommendations, resulting in a personalized and engaging user experience. By offering tailored content suggestions, media companies can increase viewer satisfaction and retention, ultimately driving higher engagement and revenue.
A popular example of AI in action is YouTube's recommendation system. It uses smart algorithms to determine which videos are most likely to grab a user's attention and keep them watching. This clever system is now responsible for 70% of the total time users spend watching videos on YouTube, which is used by 2 billion people worldwide.
Case Studies of AI in Video Production
Several famous media companies have successfully utilized artificial intelligence (AI) in video production.
Netflix
Netflix is a prominent media company that extensively employs AI in various aspects of video production, including content recommendation, quality control, and creative processes. Some notable use cases include:
Content recommendation
Netflix leverages AI algorithms to analyze user preferences, viewing history, and contextual data to provide personalized content recommendations. As a result, it improves engagement and user satisfaction.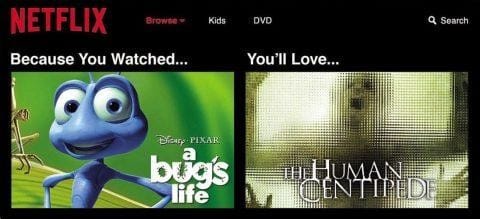 (Source)
Video encoding and optimization
To enhance streaming quality and reduce bandwidth usage, Netflix employs AI algorithms for video encoding and optimization. These algorithms automatically adjust video encoding parameters based on content complexity, network conditions, and device capabilities.
Post-production efficiency
Netflix employs AI-driven tools for post-production tasks, such as color grading and visual effects. These tools automate repetitive tasks, enhance efficiency, and enable creative professionals to focus on more complex aspects of video production.
Disney
Disney, known for its exceptional storytelling and visual effects, has also embraced AI in video production.
Character animation
Disney uses AI techniques like machine learning and deep learning to automate and enhance character animation. By training algorithms on large datasets of motion-captured performances and hand-animated sequences, Disney's animators can generate more realistic and expressive character animations efficiently.
Virtual production
Disney leverages AI-driven virtual production techniques that combine real-time rendering, motion capture, and machine learning to create immersive environments. This enables filmmakers to visualize and interact with virtual sets, characters, and effects during live shooting, improving the creative process and reducing post-production efforts.
Content analysis
Disney utilizes AI algorithms for content analysis, such as scene segmentation, object recognition, and sentiment analysis. These techniques help in understanding audience engagement, optimizing storytelling elements, and identifying areas for improvement in video content.
The All-in-One Platform for Effective SEO
Behind every successful business is a strong SEO campaign. But with countless optimization tools and techniques out there to choose from, it can be hard to know where to start. Well, fear no more, cause I've got just the thing to help. Presenting the Ranktracker all-in-one platform for effective SEO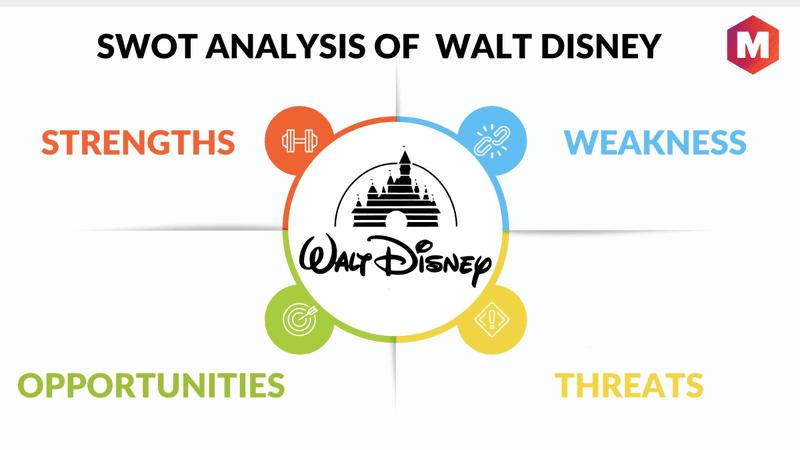 (Source)
Challenges and Limitations of AI in Video Production
AI has made significant advancements in the video production field. However, there are still several challenges and limitations that need to be addressed.
Ethical and legal concerns
AI-powered video production raises several ethical and legal considerations. One significant concern is the potential misuse of AI-generated content, such as deep fake videos, which can be used to spread misinformation, manipulate public opinion, or defame individuals.
Also, the use of AI in video production may raise questions about copyright infringement or unauthorized use of content. There is a need to establish regulations and guidelines to ensure the responsible use of AI in video production and protect against these harmful applications.
Technical limitations and errors
Despite advancements in deep learning and computer vision, AI systems may still struggle to produce video content that matches the standards set by human professionals. This can result in errors, such as artifacts, inconsistencies in color grading, or lack of attention to detail, which can negatively impact the overall production value. To address these limitations, it requires ongoing research and development efforts, as well as collaborations between AI experts and video production professionals to ensure that AI technologies can effectively support and enhance the creative process.
Lack of human touch and creativity
Human touch and creativity involve a deep understanding of emotions, context, and cultural nuances, which are challenging for AI systems to replicate. The absence of human touch can result in videos that feel robotic and devoid of genuine human expression and emotion, making them less relatable and engaging for audiences.
It is important to integrate human involvement into the AI-driven video production process. This can be achieved by utilizing AI as a tool to assist and enhance human creativity, rather than replacing it entirely. By combining the computational power and efficiency of AI with the intuitive and imaginative capabilities of humans, video production can benefit from the best of both worlds.
Future of AI in Video Production
The future of AI in video production is set to revolutionize the media industry in remarkable ways. There are some emerging trends and predictions for AI in video production:
Enhanced visual effects and CGI
AI algorithms will continue to push the boundaries of visual effects and computer-generated imagery. Real-time rendering and deep learning techniques will make it easier to create stunning visual effects that were previously time-consuming and expensive.
Hyper-realistic virtual worlds
AI-powered advancements will enable video producers to create immersive virtual environments with stunning realism. From realistic CGI characters to breathtaking digital landscapes, AI will unlock a new level of visual storytelling.
AI-driven content discovery
With the exponential growth of video content, AI will play a crucial role in helping users discover relevant and engaging videos. Advanced recommendation systems powered by AI will analyze user data and preferences to deliver personalized recommendations, enhancing the viewing experience.
Automated editing and post-production
AI algorithms will streamline the editing process by analyzing vast amounts of footage and automatically generating optimized edits. AI combined with other software such as video annotation tools will save time and effort for video editors, allowing them to focus on the creative aspects of their work.
Wrapping Up
AI advanced capabilities in automated editing, content analysis, and real-time data processing have undoubtedly empowered creators and producers. From automating tedious tasks like video editing and post-production to enhancing visual effects and generating personalized content, AI has significantly increased efficiency, creativity, and productivity in the media sector.
While concerns about the impact of AI on jobs and creativity persist, it is evident that the benefits of AI in video production outweigh the challenges. As AI continues to advance, its potential specifically in video production appears boundless, promising a future where intelligent systems work hand in hand with human creativity to push the boundaries of media production even further.