Intro
Few company owners enjoy paperwork, and even fewer want to keep track of all the documentation that passes over their desks. Unfortunately, business documents are vital to your organization's health, as without them, you risk embarrassment, disruptions in your operations, and even legal trouble.
Thankfully, this is only the case for a select few types of business documents. And so, in this article, we'll teach you how to differentiate between what's important and what's not, explain the 11 types of crucial business documents you should always keep, and explore the benefits they can offer your company.
What Are Business Documents?
Generally speaking, a business document can be any piece of paper (or its digital equivalent) that's even tangentially related to your company's operations. But to be more specific, you can think of business documents as records used to communicate, store, or organize information within an organization.
Why Are Business Documents Important?
As you'll soon see, business documents come in many shapes, sizes, and most importantly, use cases. But why are they important in the first place, and what benefits can they offer your business? Well, let's answer that.
Organization & Efficiency: Business documents provide structure and clarity to your operations, allowing for higher efficiency, fewer errors, and all-around consistency.
Communication & Collaboration: Documents also facilitate effective internal and external communication, creating a better work environment and allowing employees and stakeholders to achieve the best results possible.
Knowledge Sharing & Management: When employees leave your company, they take all of their knowledge with them, causing inefficiencies. Business documents let you retain all this information and empower future staff efforts.
Legal Protection: Unfortunately, dealing with disputes, lawsuits, and inspections is an unavoidable part of running a business. But by holding onto relevant business documents, you can cover all your bases, and mitigate the negative effects of legal incidents.
Planning & Decision-making: Business documents provide invaluable insights into your operations, letting you learn from the past and adapt for the future. Thanks to this, you can always make effective, data-based decisions.
Performance Monitoring & Evaluation: How can you effectively run your business if you don't understand what's going on inside it? Simple – you can't. Thankfully, business documents allow you to track all the important metrics in (almost) real-time.
Reputation & Brand Image: Here, the value of business documents is two-fold. Firstly, branding documentation lets you consistently target your ideal customers with recognizable tone of voice (in copy, media, design, etc.). But secondly, effective document management also allows you to work more efficiently and create a more reliable reputation around your brand.
11 Types of Crucial Business Documents Always to Keep
As shown above, the standard way of classifying business documents is by their use case within your company. But to identify a document's final destination (i.e., the waste basket or your office desk drawer), we need to look at obsolescence.
Admittedly, this is a bit tricky because the concept transcends use cases, content, and even target departments. Generally speaking, the most important business documents tend to fall into the financial, legal, and marketing brackets, but not all of them.
Furthermore, even if you were to hold on to all the documentation contained to just these categories, you'd soon find your office and computers overflowing with (digital) paper waste. So, the most effective way of helping you identify which documents to keep is to tell you all about them.
#1 Income Statements
Also known as profit and loss, or earnings statements, these documents summarize your company's revenues, expenses, and net income or loss over a specific period. They're important for internal reasons, including benchmarking, planning, and decision-making.
However, their true value shines through when it comes to external reporting, more specifically, investor/creditor analysis during acquisitions or investment-seeking, and tax compliance.
Income statements are vital to assessing your business' performance and financial health, and their absence can shed doubt on your conduct. In worst-case scenarios, this can cause funding to fall through or even land you in hot water with your local taxation office.
The All-in-One Platform for Effective SEO
Behind every successful business is a strong SEO campaign. But with countless optimization tools and techniques out there to choose from, it can be hard to know where to start. Well, fear no more, cause I've got just the thing to help. Presenting the Ranktracker all-in-one platform for effective SEO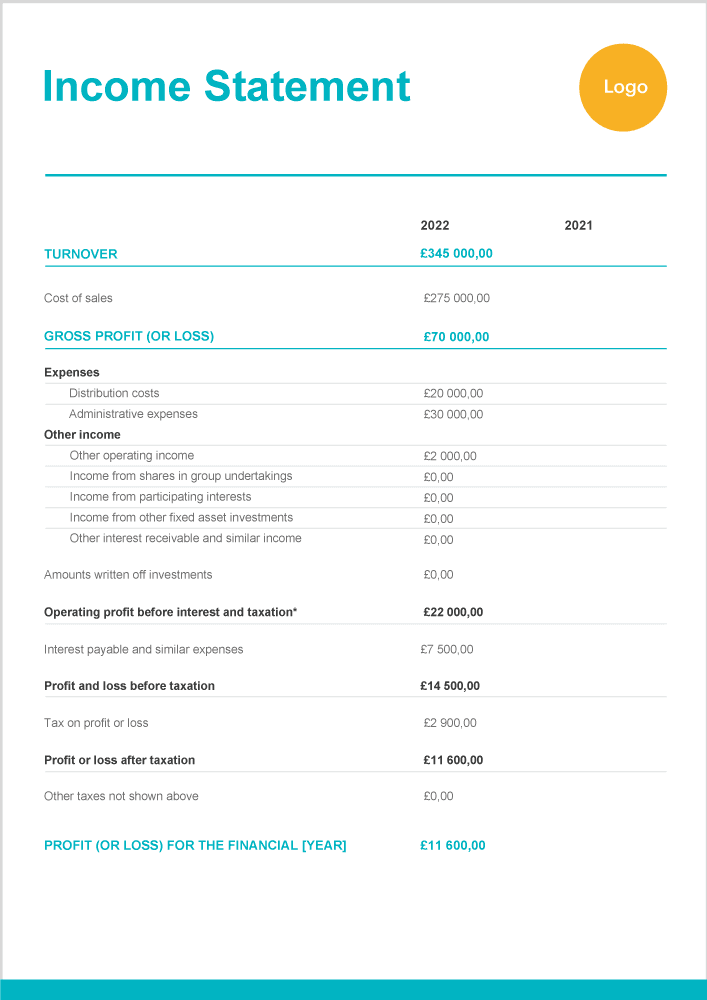 (Source: Zervant)
#2 Balance Sheets
Like income statements, balance sheets provide a snapshot of your company's financial status at a specific time and are important for the above mentioned reasons. However, they differ in their focus on your business' assets, liabilities, and shareholder equities.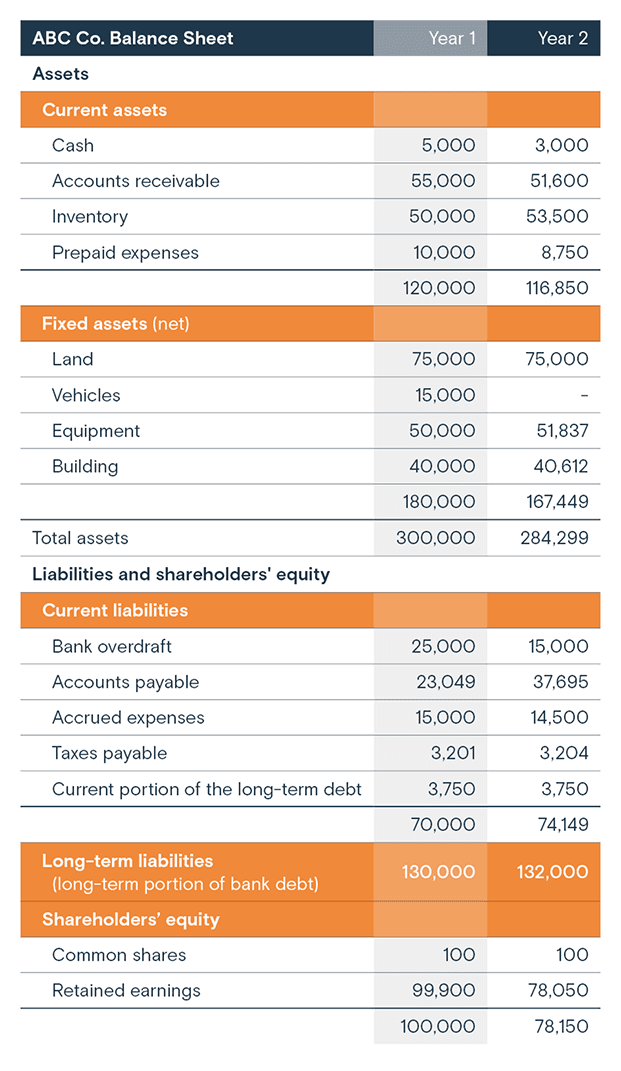 (Source: bdc.ca)
#3 Tax Returns
As the name suggests, tax returns are business documents you file to your local tax office (IRS in the US) to report your income, deductions, and tax liabilities for any period and serve as a record of your business' financial activities.
As you might imagine, they're most important for ensuring compliance with local laws, as breaking them might land you in the red due to fines at best and a courtroom or cell at worst.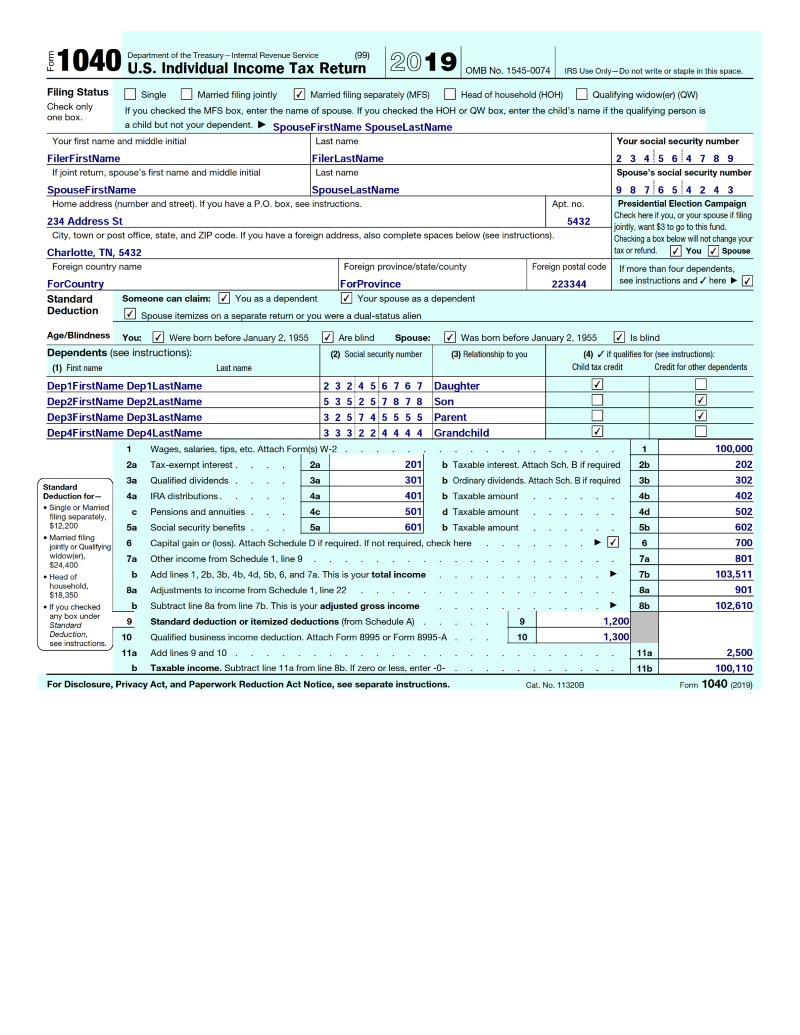 (Source: AbbyMarketplace)
#4 Invoices & Receipts
We've no doubt you're perfectly aware of invoices and receipts, but to not leave anyone behind, these documents confirm your business transactions. That makes them highly important for several reasons, including accounting, customer disputes, and taxation. The deployment of invoicing software is an optimal solution for generating and managing invoices.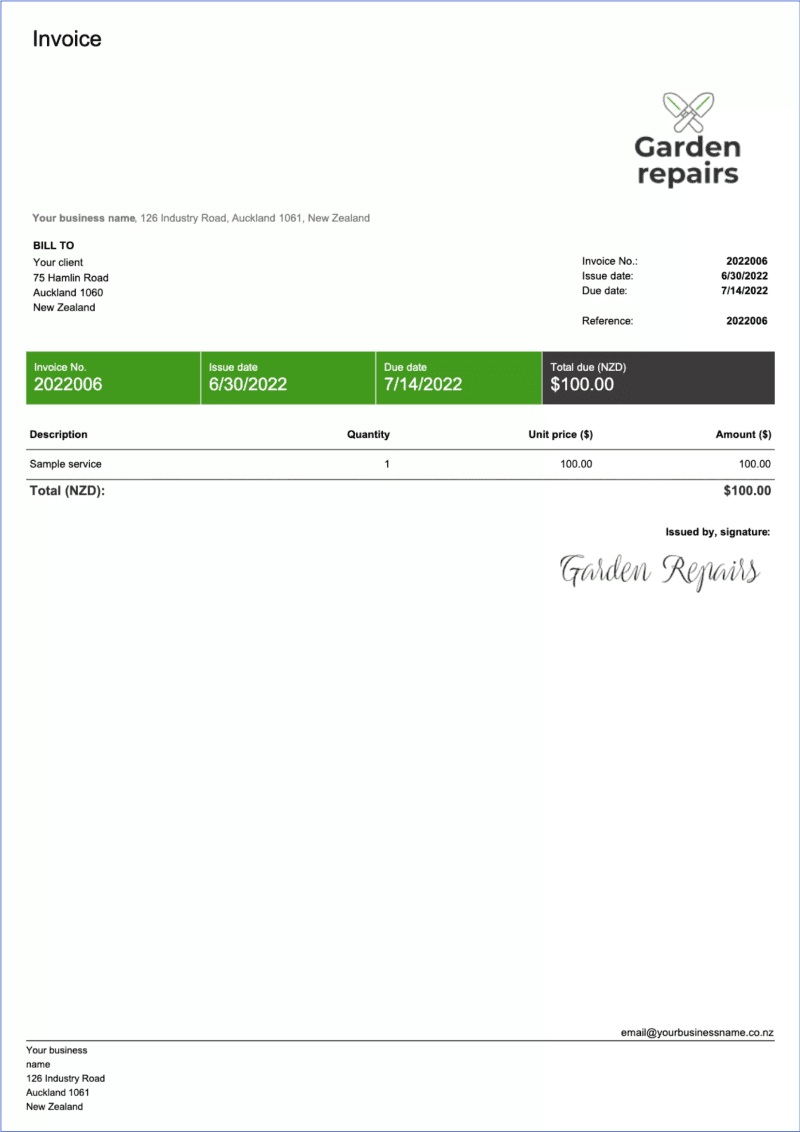 (Source: Billdu)
#5 Bank Statements
Issued by a bank or other financial organization, bank statements summarize your business' transactions within a specific period, including deposits, withdrawals, transfers, and more. As with the other financial documents, these also play an important role in internal bookkeeping, budgeting, and tax compliance.
However, they also help your company detect fraud and are vital in **applying for loans **or **seeking funding **from other business entities. This makes them more than worthwhile to keep in your drawer for safekeeping.
The All-in-One Platform for Effective SEO
Behind every successful business is a strong SEO campaign. But with countless optimization tools and techniques out there to choose from, it can be hard to know where to start. Well, fear no more, cause I've got just the thing to help. Presenting the Ranktracker all-in-one platform for effective SEO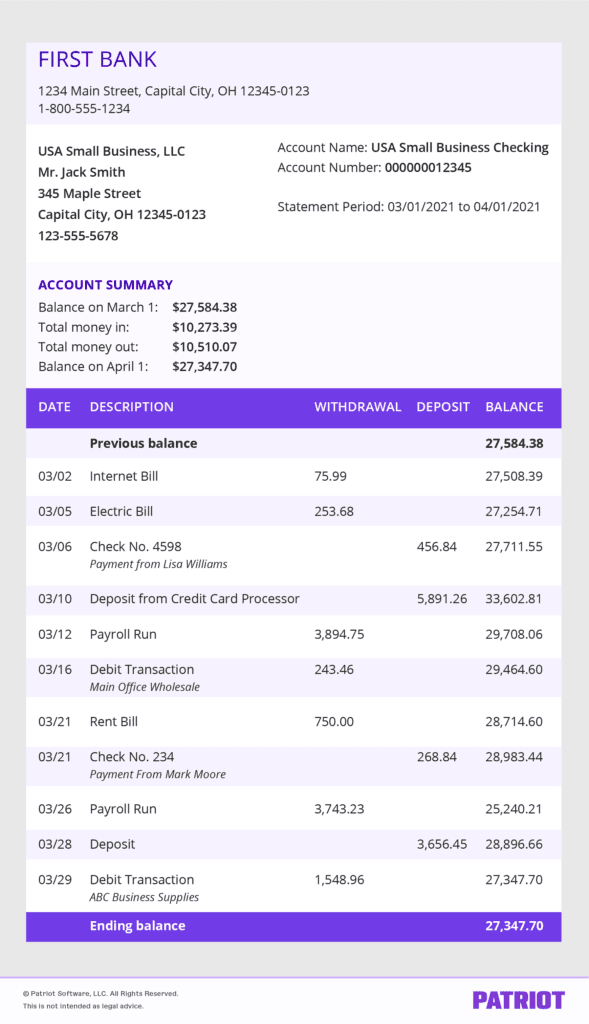 (Source: Patriot Software)
#6 Payroll Records
Primarily used for internal record-keeping, payroll records track employee compensation, deductions, and other related information. They're vital for monitoring your spending, ensuring compliance with labor and tax laws, resolving employee wage disputes, and proving your innocence in audits.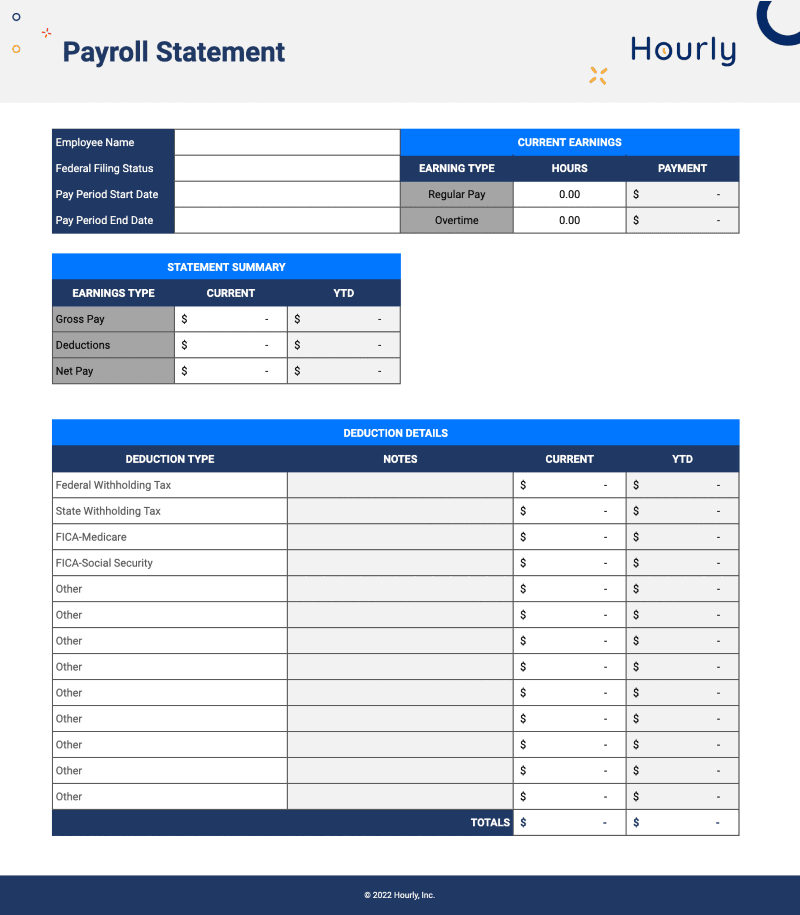 (Source: Hourly)
#7 Business Licenses & Permits
Moving on from finances, it's time we discuss legal business documents. Licenses and permits serve several obvious uses, including granting access to unique industries, clearing you for specific government programs, and showcasing your **expertise **and trustworthiness.
For this alone, your permits and licenses are worth holding onto. However, the most important reason is that due to their nature and the activities they're involved in, you'll often have to present your eligibility for certain legal and business actions.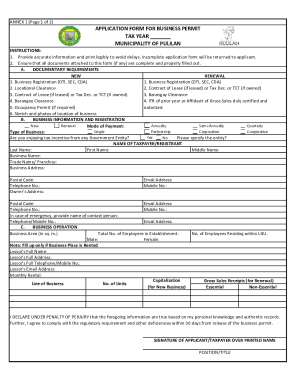 (Source: SignNow)
#8 Contracts & Agreements
Regardless of whether you're a B2B or B2C business, contracts and agreements are your bread and butter.These include agreements with external entities like software outsourcing companies, which are especially crucial for tech-focused businesses. They detail the **legally binding terms of your relationships **(with customers, partners, trustors, etc.) and help protect you against potential lawsuits. Furthermore, they allow you to track your contractual obligations to ensure you fulfill all your responsibilities.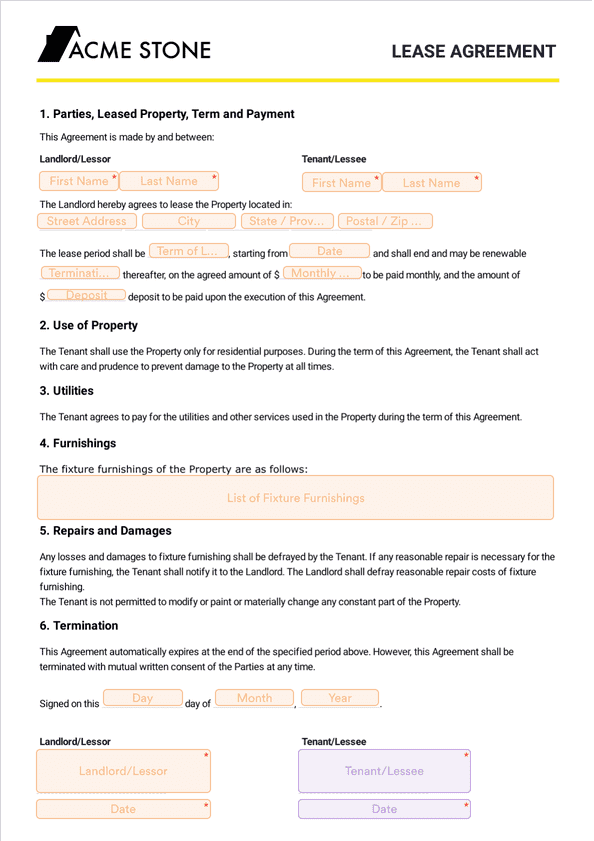 (Source: Jotform)
#9 Intellectual Property Documentation
IP is an umbrella term for business documents that establish and protect your business's intellectual property rights, including records, registration, and patents. In practice, holding onto these provides numerous benefits, chiefly proving your ownership of your business's intangible assets, deterring potential theft or misuse, monetization, licensing, and brand recognition.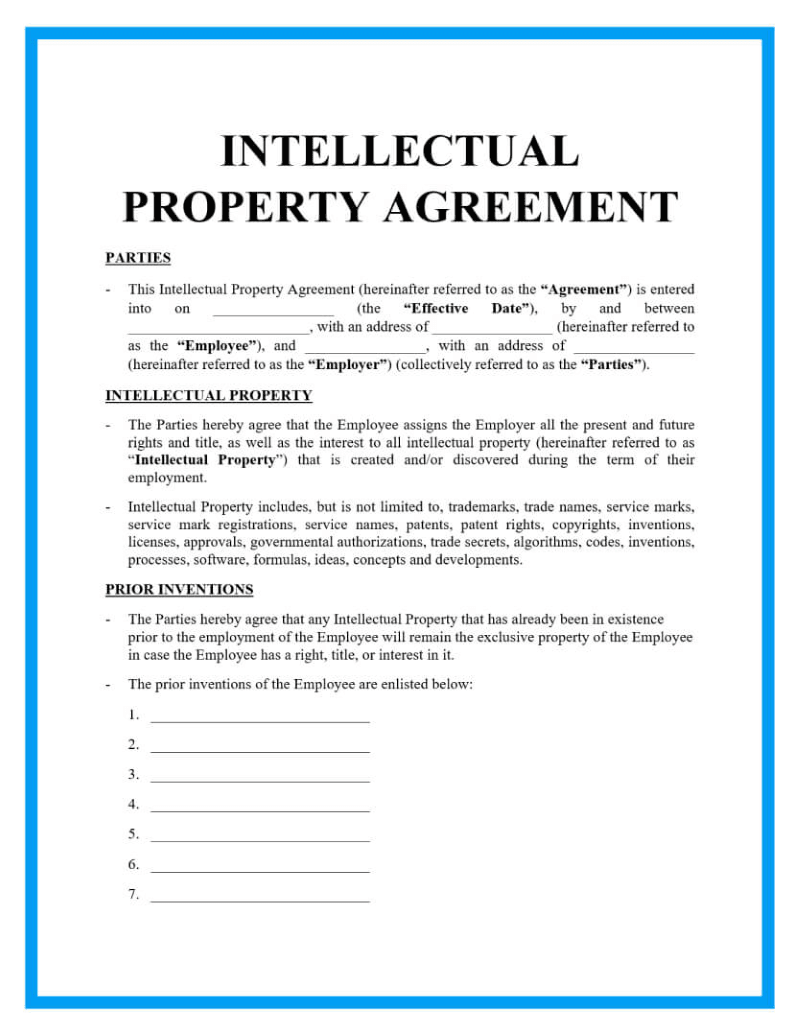 (Source: Signaturely)
#10 Insurance Records
Another type of business document always to keep are insurance records, as they track your company's insurance coverage, detail all relevant information, and serve as proof during claims. They're vital for maintaining good risk management and ensuring successful business continuity and disaster recovery. Furthermore, they protect your company and employees against any accidents that may occur in the workplace.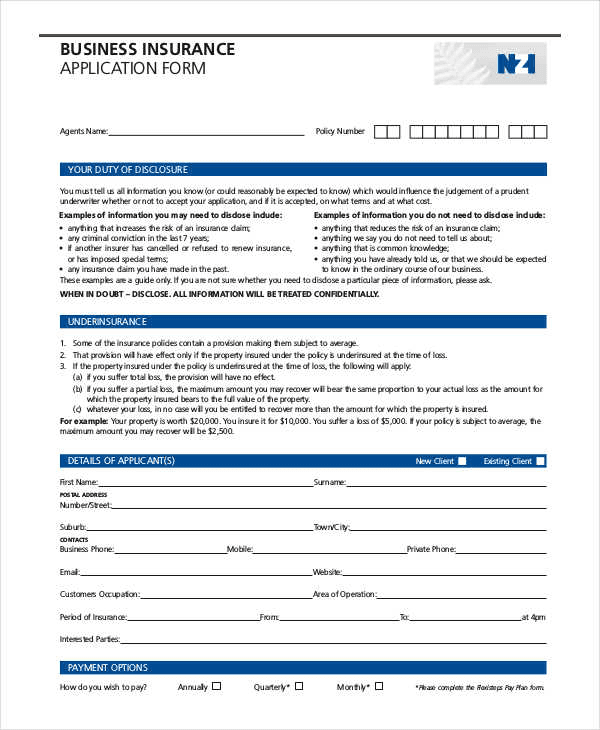 (Source: SampleForms)
#11 Marketing Records
Finally, marketing records refer to documentation and data related to your business's marketing activities and strategies. They include market research, advertising campaigns, customer data, analytics, marketing plans, and promotional materials.
These are vital for various reasons but are worth holding onto, especially for maintaining effective performance and competitor analysis, tracking customer insights and targeting, ensuring brand marketing consistency, and enabling long-term planning.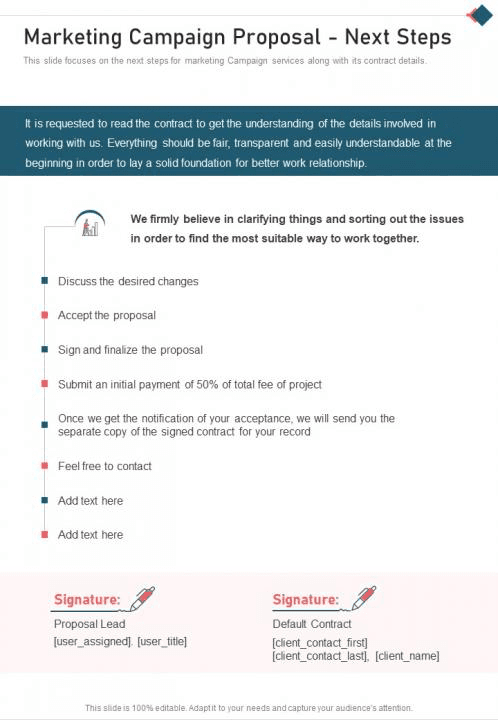 (Source: SlideTeam)
How Are Business Documents Classified?
Due to the wide scope of their definition, it should come as no surprise that the categorization of business documents is rather varied. Typically, they are classified by their content and function into the following types:
Administrative: Used for internal administrative purposes, these documents facilitate communication, coordination, and organization within a business. They include memos, internal emails, meeting agendas, employee schedules, etc.
Legal & Regulatory: Required to comply with legal and regulatory obligations, these documents help ensure the business operates within the legal framework to protect its rights and interests. They include contracts, agreements, licenses, permits, terms of service, privacy policies, and more.
Financial: Related to transactions and other financial activities, these documents are necessary for effective accounting, taxation, and financial analysis. They include financial statements, invoices, receipts, purchase orders, expense reports, and more.
Marketing & Sales: Used to attract and convert leads into customers and promote the business's products and services, these documents drive sales and generate revenue. They include brochures, flyers, advertisements, product/service descriptions, marketing plans, customer testimonials, etc.
Human Resources: HR documents help ensure proper employee management, compliance with labor laws, and effective communication between the company and its staff. They include employment contracts, job descriptions, performance evaluations, training materials, disciplinary records, HR software development to streamline HR processes, and more.
Operational: Used to support daily operations, these documents provide guidelines and instructions for employees to ensure efficiency, consistency, and quality. They include Standard Operating Procedures (SOPs), process flowcharts, inventory records, maintenance logs, etc.
Project: Specific to project management, these documents help track milestones, allocate resources, and ensure successful project completion through careful planning, monitoring, and execution. They include project plans, schedules, Work Breakdown Structures (WBS), progress reports, risk assessments, and more.
External Correspondance: Involved in communication with external stakeholders like customers, suppliers, and partners, these documents help establish business relationships and facilitate smooth interactions and collaborations. They include letters, emails, proposals, quotations, purchase orders, contracts, etc.
Having a better idea of this categorization is important for understanding the importance and use of business documents in your company. However, it won't help you answer the question that brought you here in the first place – which papers are safe to throw away and which ones you should keep. Well, let's answer that right now.
What Is The Best Way of Managing Business Documents?
Nowadays, we're lucky to say we don't have to rely on bulging folders and overflowing desk drawers to house all our vital business documentation. Document Management Software (DMS) is one of the best tools to onboard in your business, as it not only reduces the impact of paperwork on your frayed nerves but the environment as well.
The All-in-One Platform for Effective SEO
Behind every successful business is a strong SEO campaign. But with countless optimization tools and techniques out there to choose from, it can be hard to know where to start. Well, fear no more, cause I've got just the thing to help. Presenting the Ranktracker all-in-one platform for effective SEO
DMS lets you store, organize, and share resources from one convenient interface, making it by far the best way of managing business documents. However, that doesn't mean it's completely hassle-free. If you want to enjoy the most streamlined experience and maximize your efficiency, you'll still need to employ a few choice strategies to empower its operations.
These include:
Establishing Clear Naming and Labeling Policies
Centralizing Document Storage
Creating an Access Hierarchy
Implementing Backup and Disaster Recovery
Enabling Document Workflow and Collaboration
In Summary
As we've shown, business documents are vital resources for your business and all its operations across departments, including legal, financial, marketing, and more. And the first key to making the most of them is being able to separate the ones that hold long-term value from the ones that don't.
In this article, you've seen the 11 business documents you should always keep and seen why that's the case. However, your work is far from over. Now you need to reevaluate your current internal document management policies and determine whether enabling or disabling your teams' efforts.
Regardless of your final conclusion, you should remember there's always room for improvement. And it just might be the room you can free up in your office desk drawer by transferring all your documentation to the cloud.