Intro
Are you fascinated by the world of search engines and digital marketing? Do you want to become an SEO specialist and help businesses reach their potential customers online? Look no further, as we have got you covered. In this blog, we will guide you through all the steps required to become an SEO specialist.
We'll start with what exactly an SEO specialist is and why it can be a lucrative career choice. After that, we dive into a step-by-step guide that covers everything from building a strong foundation in digital marketing to getting certified in SEO. You'll also discover different types of SEO services along with some tools and resources to aid your journey as an SEO specialist.
What is an SEO specialist?
An SEO (Search Engine Optimization) specialist is a professional who specializes in optimizing websites and online content to boost their visibility and rankings in search engine results. Improving the appearance of websites on searches is possible through various techniques, which include keyword research, on-page optimization, and link building. A career as an SEO specialist offers high demand, job growth, lucrative salary potential, and opportunities for career advancement.
Why Become an SEO Specialist?
Becoming an SEO specialist can be a highly rewarding profession. Below are some reasons why this career path may be suitable for you:
Growing demand: With the increasing reliance on digital marketing and online presence, businesses of all sizes are recognizing the importance of SEO to improve their visibility and reach in search engine results. As a result, there is a growing demand for skilled SEO specialists in the job market.
Lucrative work opportunities: As businesses invest more in their online presence and SEO strategies, the demand for qualified SEO professionals has led to competitive salaries and career advancement opportunities. SEO specialists can work in various settings, including digital marketing agencies, in-house marketing departments, or as independent consultants.
Impactful results: SEO has the potential to significantly impact a website's visibility and organic traffic. As an SEO specialist, you have the opportunity to help businesses improve their online presence, increase website traffic, generate leads, and ultimately drive revenue. Achieving tangible results and making a meaningful impact can be fulfilling and rewarding.
Versatile skill set: SEO specialists develop a diverse skill set that goes beyond SEO. You'll gain knowledge in areas such as content marketing, social media, user experience, and website optimization. These skills can be valuable in various digital marketing roles and can provide you with a solid foundation for future career growth.
Opportunity for career advancement: As an SEO specialist, you can enjoy a range of growth opportunities in your career. From working with marketing teams to web development and content creation teams, there is ample room for advancement within the field. With experience and expertise, SEO specialists can advance to higher-level positions like SEO manager or director of digital marketing. Additionally, there are opportunities for freelance work or starting your own SEO agency.
Step-by-Step Guide to Becoming an SEO Specialist
Becoming an SEO specialist involves a step-by-step process that requires dedication and continuous learning. Here's how to become an SEO specialist.
Step 1: Develop a Strong Foundation in Digital Marketing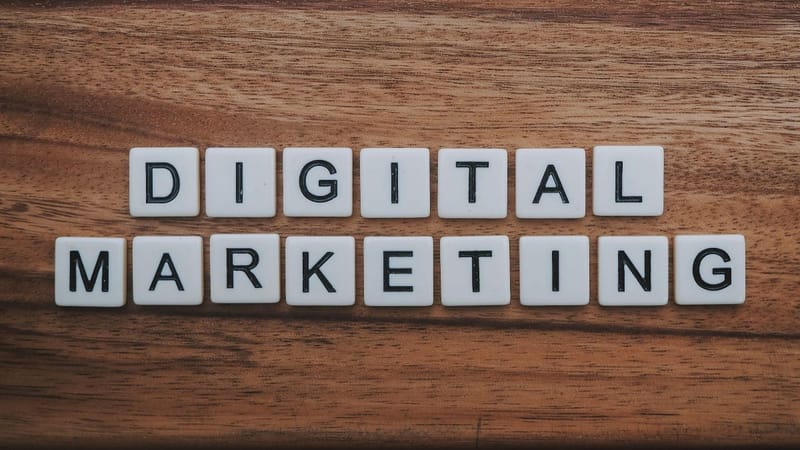 (Image Source)
Developing a strong foundation in digital marketing is crucial for becoming an SEO specialist. It involves learning the basics of search engines, website optimization, and online advertising. Understanding the different types of digital marketing channels, such as social media and email marketing, is also helpful.
Digital marketing courses from reputable course creators and organizations can help build this foundation. Networking with other professionals in the field can also provide valuable insights and opportunities for growth. It's through gaining expertise in digital marketing fundamentals that you will have a solid ground to build on when pursuing a career as an SEO specialist.
Step 2: Gain Experience with SEO Tools and Techniques
To become an SEO specialist, it's essential to gain experience with SEO tools and techniques. Familiarizing yourself with the different types of SEO tools available can help you analyze website traffic and optimize content accordingly.
Most SEO tools are available as a suite, but individual ones exist. And so, you can either work with an all-in one tool like Semrush or work separately with a keyword research tool, rank tracking tool, and SEO audit tool, among others. Don't forget to master basic web analytics and monitoring tools like Google Analytics and Search Console, both of which are available freely.
Knowing how to use on-page optimization techniques like optimizing title tags and meta descriptions is equally important. It's also crucial to learn off-page optimization techniques like link building and social media marketing—the latter being a powerful tool for increasing online visibility.
The All-in-One Platform for Effective SEO
Behind every successful business is a strong SEO campaign. But with countless optimization tools and techniques out there to choose from, it can be hard to know where to start. Well, fear no more, cause I've got just the thing to help. Presenting the Ranktracker all-in-one platform for effective SEO
Gaining experience through internships or freelance work can be invaluable in developing your skills and creating a portfolio that showcases your proficiency in SEO. Working on your own website or volunteering for non-profits can also provide an opportunity to apply your knowledge practically. Ensure that you stay up-to-date with the latest trends and algorithm updates by attending conferences or webinars and reading industry blogs regularly.
Step 3: Build a Strong Portfolio
Building a strong portfolio is essential for any aspiring SEO specialist. Your portfolio serves as proof of your skills and expertise, showcasing your successful SEO campaigns and certifications to potential clients or employers. A robust portfolio enables you to establish yourself as a credible SEO specialist and attract more job offers.
Consider offering your services for free or at a discounted rate to gain experience and build up your portfolio. This way, you can have something to show to any future clients so they can decide about hiring you much quicker.
It would be best to even dedicate a website to showing some previous samples of your work. Prioritize showcasing your topmost achievements. If you don't have the budget for it as a beginner or need alternative means, you can package your work experience in SEO as a PDF and share it with potential clients when searching for gigs.
Step 4: Stay Updated with SEO Trends and Best Practices
With search engine algorithms constantly evolving, it's important to stay informed about new changes that may impact the website's rankings. Attending industry conferences and webinars, following thought leaders on social media, and reading industry blogs are all great ways to stay informed about new SEO techniques and strategies.
Experimenting with different tools and techniques can also help you find what works best for your clients or business. If you continuously improving your SEO knowledge, you'll be better equipped to provide your clients with valuable insights that will keep them competitive in the ever-changing digital landscape.
Step 5: Get Certified in SEO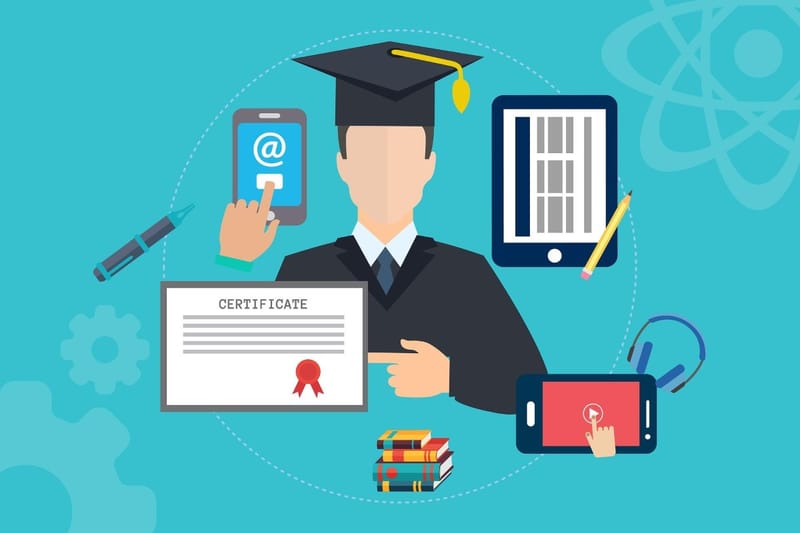 (Image Source)
To become an SEO specialist, having a degree in a field like marketing or something related can be beneficial. However, there are no specific educational requirements for this role, and hands-on experience through internships or working on personal websites can also provide valuable skills.
SEO certification is an excellent way to enhance your credibility and expertise as an SEO specialist. Completing a certification course can provide you with valuable insights into the industry's best practices and help you stay up-to-date with the latest trends in SEO.
The All-in-One Platform for Effective SEO
Behind every successful business is a strong SEO campaign. But with countless optimization tools and techniques out there to choose from, it can be hard to know where to start. Well, fear no more, cause I've got just the thing to help. Presenting the Ranktracker all-in-one platform for effective SEO
Numerous SEO certification courses are available from organizations like Google and HubSpot. Such certification programs cover a broad range of topics, including keyword research, on-page optimization, link building, and analytics.
What's more, earning an SEO certification has become increasingly important for job seekers in this competitive field. Employers often look for certified professionals to ensure that they are working with experts who have a broad understanding of SEO concepts and techniques. In other words, having an SEO certification can elevate your chances of commanding higher salaries and securing better job opportunities.
Types of SEO Services to Offer
When it comes to SEO, there are a variety of services that an SEO specialist can offer. The most common types of SEO are on-page, off-page and technical SEO. Below is a list of some SEO services you can offer:
On-page Optimization
To improve a website's visibility and attract more organic traffic, on-page optimization services are essential. This involves optimizing individual web pages to improve their ranking and relevance in search engines. You'll mostly be making changes to the blog content of a site (posts and pages).
One of the most crucial aspects of on-page optimization is conducting thorough keyword research and using relevant keywords throughout the page in a natural way. Additionally, optimizing meta tags, headings, content, images, and internal links can also boost a website's SEO. Other factors to consider for on-page optimization include web speed, mobile-friendliness, and user experience.
Off-page Optimization
To improve a website's search engine ranking, it's essential to utilize off-page optimization techniques. These include link building, social media marketing, and influencer outreach.
A critical factor in off-page optimization is increasing the number of backlinks pointing to a website. This helps establish credibility and authority with search engines. What this means is that you need to be able to get more links to your client's website through a variety of link building methods, like guest posting, creating infographics, and publishing link-worthy content.
Social media marketing strategies can as well help build brand awareness and drive traffic to a website, making it more visible to potential customers. You'll require proper strategies for paid marketing methods like influencer marketing and social media ads, both which can boost web traffic.
Technical SEO
Technical SEO is an integral aspect of optimizing a website for search engines. It involves improving the technical aspects of a website to enhance its ranking and visibility in search results. Technical SEO encompasses various tasks like site speed optimization, fixing broken links, and ensuring proper indexing by search engines.
Apart from these, other technical SEO tasks may include optimizing images, implementing structured data markup, and ensuring mobile compatibility. In some cases, you may need to analyze the site's code and remove unnecessary elements on some pages. And so, a strong understanding of website development and coding languages such as HTML and CSS is an advantage when it comes to technical SEO.
Local SEO
For businesses with physical locations or those targeting specific local markets, Local SEO is an essential tool for improving their online visibility. Optimizing a website to rank higher in local search results allows businesses to increase their chances of being found by potential customers in their area.
Local SEO involves ensuring that business information is accurate and consistent across directories and review sites, building citations from other local businesses, and creating locally-focused content. All these efforts make a business website rank for local keywords like "best [service] in [city]" in terms of blog posts and Google business listings as well.
E-commerce SEO
Online shopping has become increasingly popular in recent years, making e-commerce SEO a critical component of any online business. As an SEO specialist, offering e-commerce SEO services can be a lucrative career choice.
The All-in-One Platform for Effective SEO
Behind every successful business is a strong SEO campaign. But with countless optimization tools and techniques out there to choose from, it can be hard to know where to start. Well, fear no more, cause I've got just the thing to help. Presenting the Ranktracker all-in-one platform for effective SEO
To succeed in offering this service, it would be best to optimize product descriptions, titles, and images to improve search rankings and attract targeted traffic. Conducting keyword research is also essential for identifying the most relevant terms to optimize for. Additionally, factors such as website speed, user experience, and mobile-friendliness play a key role in e-commerce SEO success.
Mobile SEO
With the increasing popularity of mobile devices, optimizing websites for mobile users has become critical. Mobile SEO is focused on improving website speed, creating a responsive design, and producing mobile-friendly content to enhance user experience.
Considering that most people use their smartphones to access the internet, having a mobile-optimized site can help businesses reach a wider audience and rank higher in search engine results pages. As an SEO specialist offering mobile optimization services, it's bests to stay abreast with the latest trends and best practices in this field to provide excellent service to clients.
How to Find Clients as an SEO Specialist
Finding clients as an SEO specialist can be a crucial aspect of building a successful career or business. Here are several strategies to help you find clients:
Networking: Build a strong professional network by attending industry events, conferences, and meetups. Connect with fellow marketers, entrepreneurs, and business owners who may require SEO services or be able to refer clients to you. Engage in online communities, forums, and social media groups related to SEO and digital marketing to expand your network and establish relationships.
Cold outreach: Identify potential clients in your target market and reach out to them directly. Send personalized emails or LinkedIn messages introducing yourself, highlighting how your SEO services can benefit their business, and offering a free website audit or consultation. Tailor your outreach to demonstrate your understanding of their industry and specific SEO needs. Also, make sure you link to your portfolio or case studies from the email signature - this increases the response rate of your outreach.
Referrals: Leverage your existing connections and clients to generate referrals. Ask satisfied clients to refer you to their contacts or provide testimonials that you can showcase on your website or social media profiles. Offer incentives for referrals, such as discounts on future services or commission-based referral programs.
Online presence: Establish a strong online presence to attract potential clients. Create a professional website that showcases your expertise, services offered, case studies, and client testimonials. Optimize your website for SEO to increase its visibility in search engine results. Utilize social media platforms to share valuable content, engage with your audience, and demonstrate your knowledge in the field.
Content marketing: Demonstrate your expertise and attract clients by creating high-quality content related to SEO. Start a blog or contribute guest posts to reputable industry websites. Share practical tips, insights, case studies, and success stories that showcase your skills. Optimize your content for relevant keywords to increase its visibility in search engine rankings.
Online freelance platforms: Register on freelance platforms like Upwork, Freelancer, or Fiverr, where businesses actively seek SEO specialists. Create a compelling profile that highlights your skills, experience, and client testimonials. Bid on relevant projects and provide high-quality proposals to stand out from the competition.
During an initial interaction with clients, you may need to do a presentation in either an online or physical meeting. You can easily find some PowerPoint templates to structure your presentation and include all the useful details about yourself and how you can help your clients.
Soft Skills Needed to Become an SEO Specialist
Becoming an SEO specialist requires a deep understanding of search engine algorithms, website design, and optimization techniques. You'll also need a set of soft skills to be successful, as listed below:
Communication skills: Effective communication is crucial in an SEO specialist's role. You need to be able to communicate complex SEO concepts and strategies to various stakeholders, such as clients, team members, or content creators. Strong verbal and written communication skills will help you articulate ideas, explain recommendations, and provide clear instructions.
Collaboration: SEO specialists often work as part of a larger marketing team or alongside web developers, content creators, and other professionals. Collaborative skills, including the ability to work well in a team, listen to others' perspectives, and contribute to joint decision-making, are important. Collaboration ensures that SEO efforts align with broader marketing objectives and that cross-functional teams work together effectively.
Client management: If you work in an agency setting or provide SEO services to clients, client management skills become essential. These skills involve being attentive to client needs, understanding their business goals, setting expectations, and providing regular updates on progress and results. Effective client management helps build strong relationships and ensures client satisfaction.
Analytical thinking: Analytical skills are valuable for interpreting data, conducting SEO audits, and analyzing website performance. You should be able to draw insights from analytics tools, identify patterns, and make data-driven decisions. Analytical thinking allows you to assess the effectiveness of SEO strategies, measure key performance indicators, and refine optimization efforts.
Problem-solving abilities: SEO often involves solving complex challenges, such as addressing technical issues, overcoming algorithmic changes, or finding creative ways to improve search engine rankings. Strong problem-solving skills help you analyze problems, develop solutions, and adapt strategies to meet specific challenges. Being resourceful and proactive in finding solutions will set you apart as an SEO specialist.
Time management and organization: Effective time management and organizational skills are essential to handle multiple projects, prioritize tasks, and meet deadlines. As an SEO specialist, you'll likely be juggling various responsibilities, such as conducting research, implementing strategies, and monitoring results. Being able to manage your time efficiently and stay organized will help you stay on track and deliver results effectively.
Conclusion
In conclusion, becoming an SEO specialist requires a combination of technical skills, knowledge, and personal attributes. To embark on this career path, it is essential to build a strong foundation by learning about digital marketing principles, search engines, and SEO fundamentals. Acquiring technical skills in areas such as keyword research, on-page optimization, off-page optimization, and technical SEO is crucial.
Additionally, staying updated with industry trends, algorithms, and best practices through continuous learning is essential. Developing strong communication, collaboration, problem-solving, and analytical skills will enable you to effectively work with clients, teams, and data.
Lastly, cultivating a growth mindset and embracing curiosity will help you adapt to the ever-evolving SEO landscape. By combining these elements and gaining practical experience, you can pave the way to becoming a successful SEO specialist and contribute to the online success of businesses.