Intro
Developing a content strategy that turns viewers into customers is challenging. This is because creating better content does not equate to having an overall superior content strategy.
Many brands admit that content strategizing is one of the most complex ideas to understand and execute successfully, and those who implement it without proper knowledge usually end up failing.
However, businesses that manage to achieve an effective content strategy have an advantage over those that do not, reaping the rewards of increased conversions and sales.
Therefore, it is crucial to create a successful content strategy to stay competitive in your industry.
In this post, I will show you the 7 crucial steps to create a winning and engaging content strategy for your business.
What Is Content Strategy?
Content strategy is the process of planning, creating, and distributing content to accomplish a business goal. This content can range from words on a page to audio delivery on a podcast, an image on a screen, or even a video on the internet. A content strategy can be both short or long-term, depending on the campaign strategy and the type of business goal it is trying to achieve.
What Makes An Effective Content Strategy?
A content strategy is a well-thought-out plan that considers KPIs and creates the necessary steps to achieve key business objectives.
An effective content strategy hooks your target audience well, guides them down every level of your sales funnel, and successfully converts them into a customer.
How To Create A Content Strategy Framework?
Now that you understand what is and makes a good content strategy, here is the 7-step guide that you can follow to achieve success with your content strategies:
1. Define Your Objectives And Goals Well
Although this first step is easy to understand, many businesses actually fail to define their products, services, and goals well enough.
The All-in-One Platform for Effective SEO
Behind every successful business is a strong SEO campaign. But with countless optimization tools and techniques out there to choose from, it can be hard to know where to start. Well, fear no more, cause I've got just the thing to help. Presenting the Ranktracker all-in-one platform for effective SEO
Begin by asking yourself these few questions.
What are you trying to achieve? What is the aim of developing a content marketing plan?
Is it to create more brand awareness, build your brand reputation or increase traffic, or all of the above?
How can you solve your customers' pains?
Regardless of what the end goal is, a brand must get this right, as a plan without one is a plan without direction.
2. Identify Your Target Audience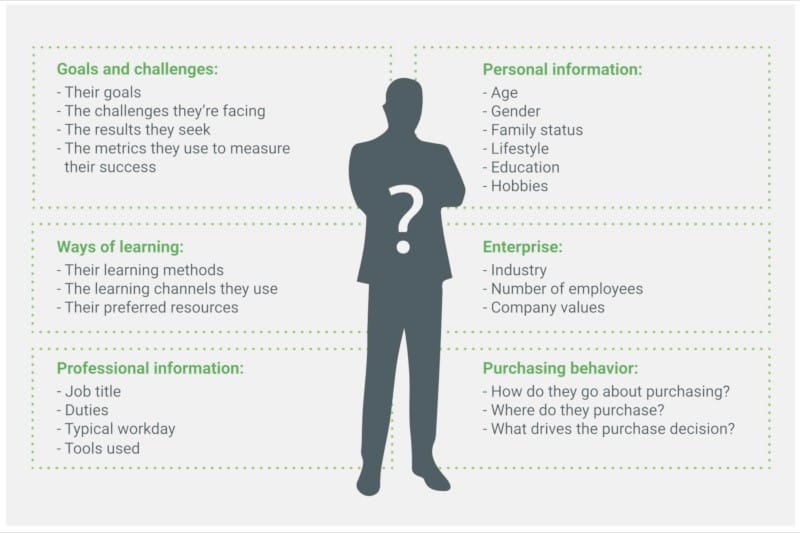 (Image Source)
When you ask a business owner or an inexperienced marketer who their target audience is, they would usually say "everyone."
The All-in-One Platform for Effective SEO
Behind every successful business is a strong SEO campaign. But with countless optimization tools and techniques out there to choose from, it can be hard to know where to start. Well, fear no more, cause I've got just the thing to help. Presenting the Ranktracker all-in-one platform for effective SEO
However, this is where most content strategies fail.
Targeting the entire Earth's population is one of the worst strategies you can have because it is way too broad. It is very rare for businesses to sell a product or provide a service so general that it would suit every single person in the world.
Therefore, it is crucial to know who your potential customers are. By knowing who they are, you will be able to produce content that caters to their preference. This means more relatable content to help foster a stronger connection with your potential customers.
You will also be able to better showcase the solution your business offers for their pain points and have a smoother conversion because they are already the right group of people for your product or service.
You can start identifying them by finding common characteristics they share. These can be their age, gender, income level, and even where they live. In short, make use of any available information that can help you find smaller and more niche groups to target.
The smaller your group is, the more laser-focused your content is going to be, and the more relatable it will be for your target group.
3. Recognize The Best Channels To Promote Your Content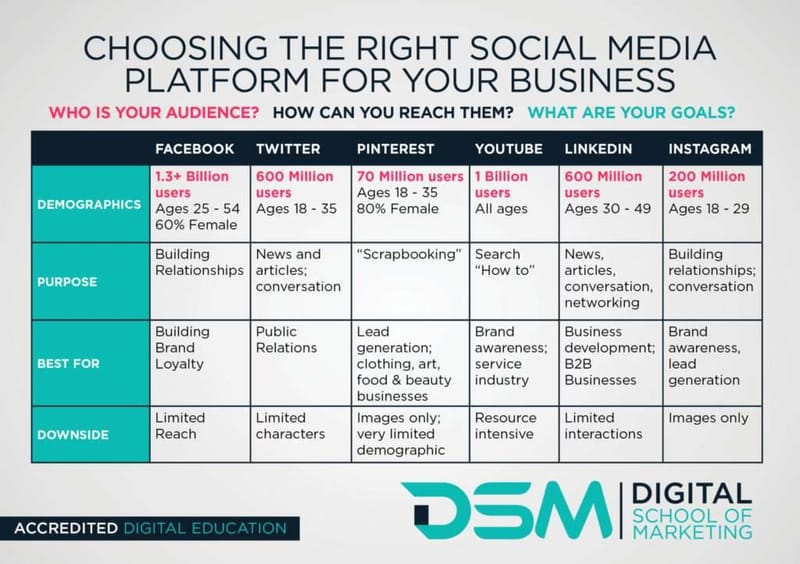 (Image Source)
This is where it gets a little tricky!
Nowadays, there are tons of different mediums and channels you can use to promote your content. From email newsletters to social media sites and podcasts, anything can be used in your content strategy.
However, where you should publish your content will largely depend on your target audience as well as the type of business you run. The trick is to find out which channel or platform is most frequented by your target audience.
For example, a B2C business selling kids' toys can focus its marketing efforts on social media sites popular with youngsters, such as TikTok and YouTube. On the other hand, it would be better for a B2B business that provides service(s) for companies to centralize their marketing and outreach efforts on business-focused platforms like LinkedIn instead.
Although there are many opportunities to promote content, it is important for brands to be strategic and recognize the most beneficial ones for their business.
4. Structure A Roadmap
"An hour of planning can save you 10 hours of doing." – Dale Carnegie
A content strategy will not go far if it is not documented properly. Many fail to realize this, but structuring a roadmap and having it documented allows you to save time and assists you in executing your content strategy.
A proper roadmap helps to make sure everyone is aligned and working towards the same goal, and this is especially so if you are working with a big team. It also allows you to adjust and refine your plan as you go along easily.
5. Brainstorm Ideas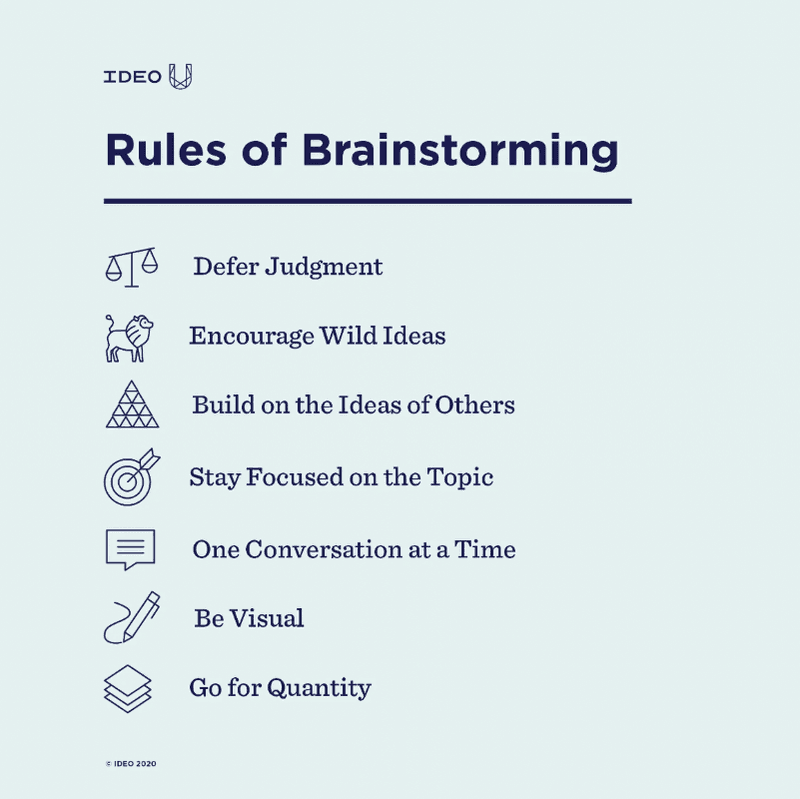 (Image Source)
Now for the fun part!
After figuring out which platforms would be best to promote your content on, it is time to brainstorm for suitable content ideas. Here are some tips to do that:
01. Gather A Small Team
Try brainstorming ideas with a small group of creative people. Think about what sort of unique and interesting content can relate, attract and engage well with your audience.
To ensure a successful brainstorming session, always try to keep it under seven people – and it is for a good reason. This is because usually when the group grows larger than 7, people tend not to speak out and vocalize their thoughts.
02. Change The Environment
If your team is feeling stuck, it might be because of the environment you are in. Try switching things up by changing the location of the meeting. You can either go to a coffee shop, do it outdoors or if you like, even do a brainstorming walk!
A change in environment can sometimes have a huge impact on how you work and get your creative juices flowing!
03. Document Everything
Imagine coming up with a fantastic idea during a brainstorming session, but when you want to revisit it, there is no record of it because no one wrote it down, and everyone else has already forgotten the details for it. Oof!
To make sure this does not happen, always appoint someone to document everything that goes on in a session and share the meeting minutes with the rest of the team within the day itself. For future sessions, it will be helpful to bring these ideas along should you ever wish to revisit and expand the ideas further.
This is a good practice that will help maximize all future brainstorming sessions!
04. Look At Your Competitors
Another great method is to analyze what your competitors have done.
Look at their past and current campaigns to narrow down the type of content and outreach efforts that have been successful among your shared audience. Next, take those learnings and reinvent the wheel to come up with something even better.
05. Combine Ideas
Sometimes, an idea may not be strong on its own. However, if you build and layer many different ideas together, it could turn out to be a masterpiece!
Do not be too quick to strike off ideas that may not appeal at the start. Go wild and try combining various ideas – you never know what revolutionary content it might spark.
6. Experiment With Different Content And Campaigns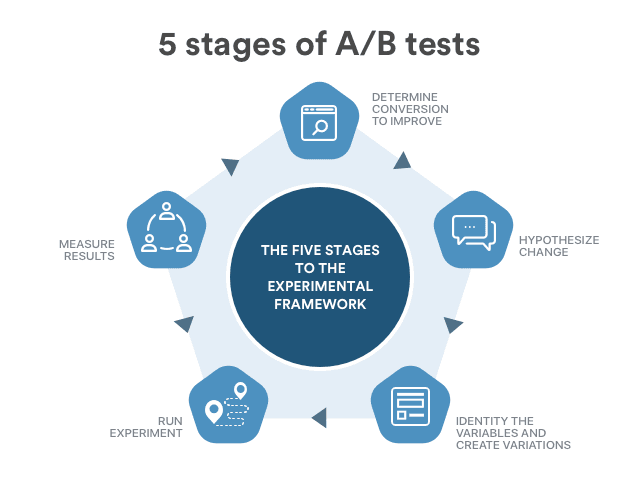 (Image Source)
Most businesses and brands misunderstand that their job is done once they create the content and set a date and time for them to be published. What they fail to understand is that a good marketing plan usually goes above and beyond it. There is still a lot you can do before and after the content has been published.
Before publishing, what you should do is run an A/B test, also known as split testing. It is a marketing experiment that allows you to test different variations of a campaign and see which performs better.
An A/B test runs two versions of the same advertisement with different variables and helps you by analyzing which variables, like headline, image, and call-to-action copy, performed better. To put it simply, you can show version A of an advertisement to a group of audience and version B to another. Based on the results of the A/B test, you can determine which works better and focus your efforts on that approach instead.
7. Publish And Optimize Your Content
Finally, it is time to publish your content!
After you do so, make sure you manage and track it along the way. The statistics will provide a clear indication of whether your content is working or failing, so you can use that information to optimize and improve your next campaign's content strategy.
The All-in-One Platform for Effective SEO
Behind every successful business is a strong SEO campaign. But with countless optimization tools and techniques out there to choose from, it can be hard to know where to start. Well, fear no more, cause I've got just the thing to help. Presenting the Ranktracker all-in-one platform for effective SEO
Optimization could mean amending an old article with better SEO keywords, coming up with new headlines for your email newsletters, redesigning layouts, or even publishing content on different days and time slots.
Optimizing your content should be a constant process as it is the backbone of an effective content strategy.
Conclusion
At the end of the day, developing a good content strategy is more than just writing an awesome blog or creating a great video.
It requires a solid framework from start to end, and it should comprise the following: how to identify your business goals and target audience, where to promote your content, and what sort of results you are hoping to achieve. It demands methodical planning, precise execution, and incredible attention to detail. And of course, not forgetting the key team members you will need to execute the plan as well!
Although a good strategy does not happen overnight, it is always better to start as early as possible. By doing this sooner, you will be able to have an effective content strategy up and running in no time!