Intro
If you are trying to tap into a wider audience, creating a multilingual website will make it easy to achieve your goals. Major brands boost their audience base by adding multilingual features to their website. When planning the development of a multilingual website, one of the confusions that website owners often come across is whether to use a subdomain or subdirectory.
The debate between subdomains or subdirectories for websites is one of the most heated ones in the world. As the debate continues, people find it difficult to decide which is best for them. To help you make an informed choice, we have compared the two and ruled out which one is the better fit for your site.
Before using a subdomain or a subdirectory, let us first understand the difference between the two.
The Difference: Subdomain vs Subdirectory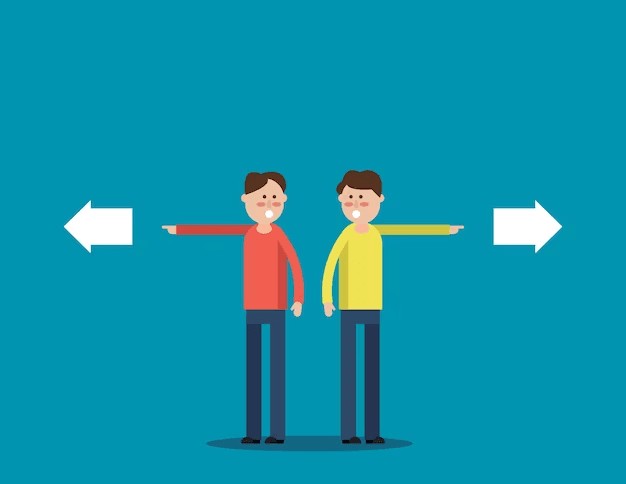 Specifically, the subfolder is a /folder/ that you get after the .com domain name, and the subdomain is a .sub.site.com aspect of the URL. So what makes subdomains and subdirectories different when building a website?
What are Subdomains?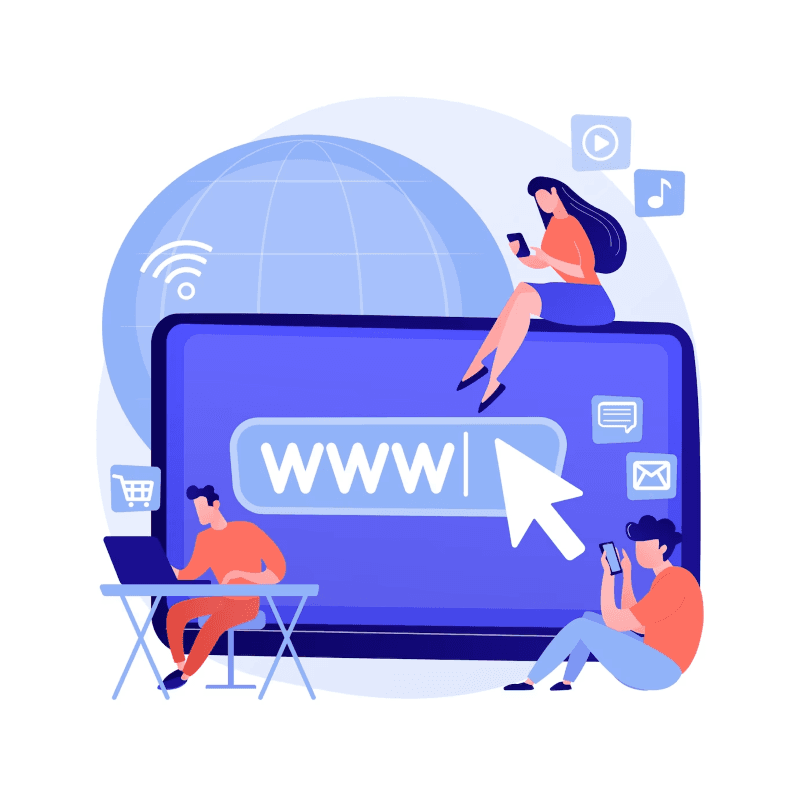 Subdomains are typically different websites that run as an additional besides the root domain. That said, www.blog.example.com and www.store.example.com will be two different websites. Here, www.example.com is the leading website, or the root domain, from which two different subdomains are created.

The All-in-One Platform for Effective SEO
Behind every successful business is a strong SEO campaign. But with countless optimization tools and techniques out there to choose from, it can be hard to know where to start. Well, fear no more, cause I've got just the thing to help. Presenting the Ranktracker all-in-one platform for effective SEO
Regarding the SEO of such websites, each subdomain will have a backlink profile, different SEO values, and other similar things. This is how the subdomain of sites like WordPress.com works. The subdomain is given to each user for the website they own. Check this out to learn how to monitor backlinks.
For a website, you can have multiple subdomains and use each one for the primary categories. Its main essence is to give you a microsite under the same domain. For instance, if you have a tech brand selling cameras and computers, you can maintain separate websites for both products under the same root domain.
The domain for cameras can be cameras.website.com, and that for the computer can be computers.website.com. Each website will rank individually, but you can cross-link them to each other to share value. Google is getting clever with each passing day, instantly identifying if the two subdomains are a part of the same or different websites.
What are Subdirectories?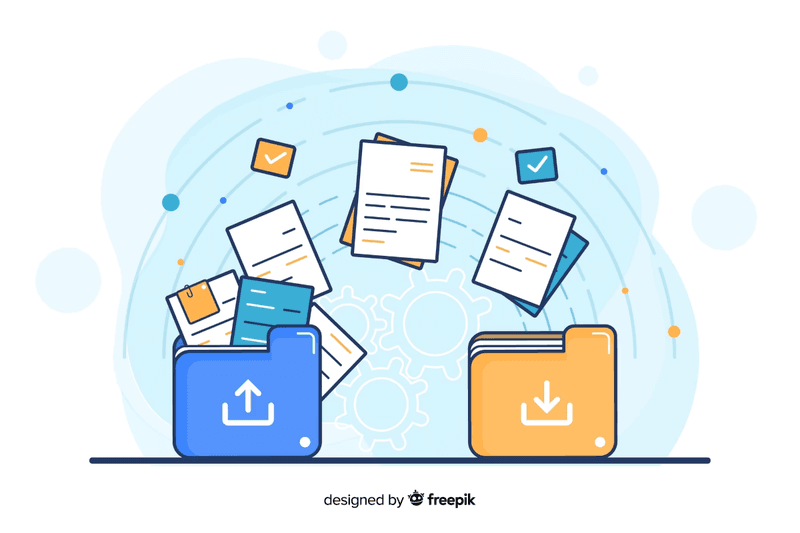 A subdirectory, also known as a subfolder, is a folder that's part of your main domain name. In layman's terms, it comes somewhere after the slash "/" that appears after your domain's extension – e.g. ".com".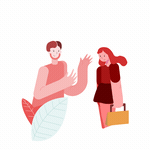 For example, let's say your main website is in English, and you also offer a Spanish version. The main website could be yoursite.com. Then, you could create a subfolder for the Spanish version at yoursite.com/es. For example, the English version of a blog post would be at yoursite.com/hello-world and the Spanish version could be at yoursite.com/es/hello-world.
The important thing to understand is that a subdirectory is still part of your main domain name. It's just a different section of the main domain name. In addition, Google Analytics also prefers one website with multiple subfolders, compared to maintaining different websites as subdomains.
The Better Option For a Multilingual Website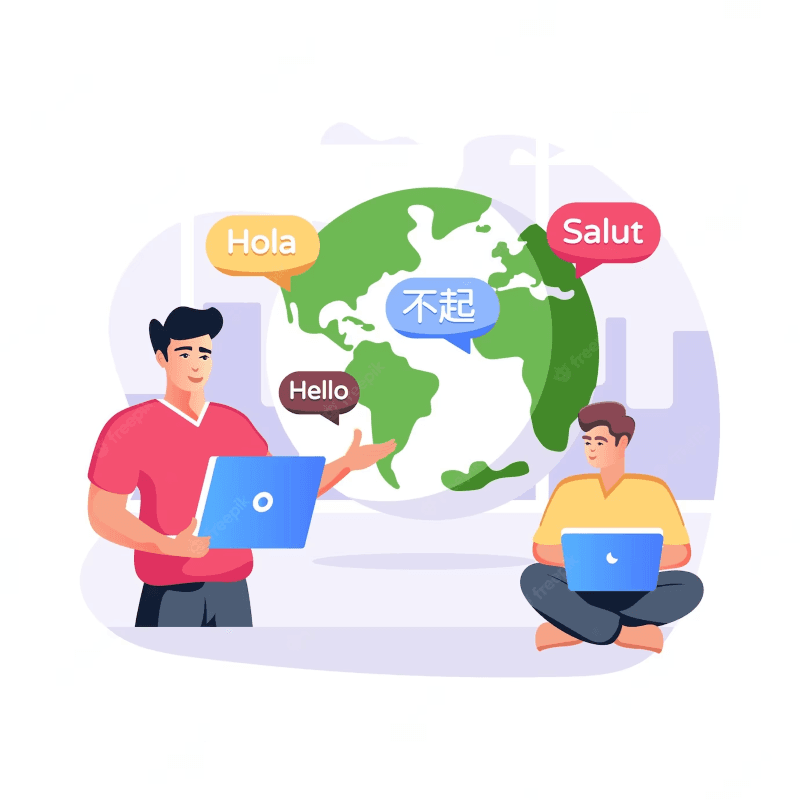 Even if both the names are similar to each other, they differ from each other in terms of website structure. The search engine optimization implications are also different for subdomains and subdirectories. The right website structure will make it easy for you to rank your website high on the search engine.
The All-in-One Platform for Effective SEO
Behind every successful business is a strong SEO campaign. But with countless optimization tools and techniques out there to choose from, it can be hard to know where to start. Well, fear no more, cause I've got just the thing to help. Presenting the Ranktracker all-in-one platform for effective SEO
High rank is a critical aspect in today's age, and to meet your SEO goals, you should consider proper website structure. Besides SEO, for multilingual websites, several other reasons are responsible for choosing one website structure over another. You can also consider hiring an SEO professional to look after this.
Dive more into subdomains and subdirectories, their pros and cons, and how to choose the best one for you.
When to use Subdomain or Subdirectory?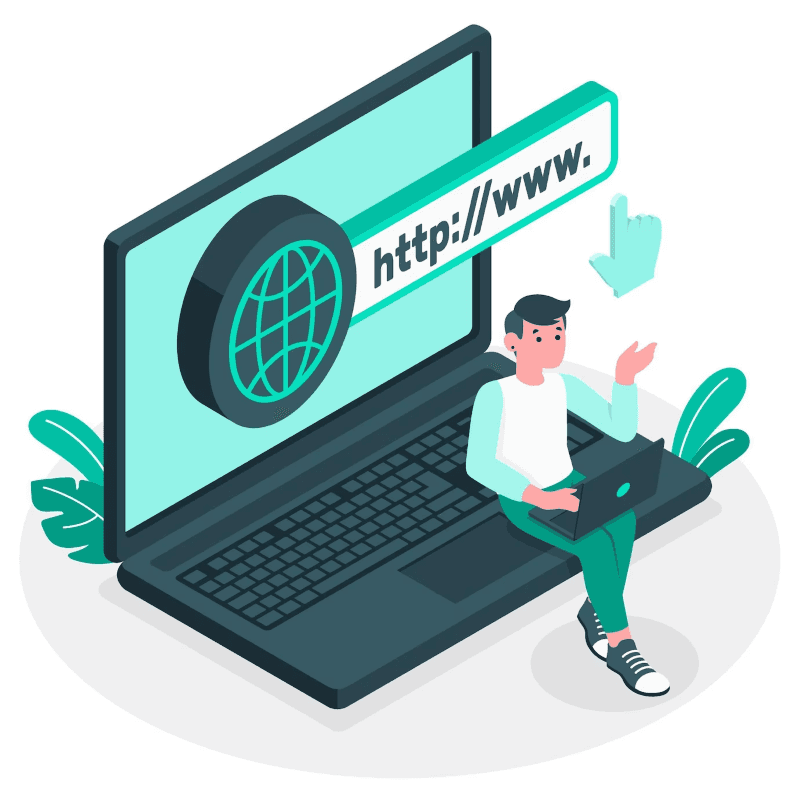 When developing a multilingual website, you must ensure the SEO of your site is perfectly done. The structure of a website determines your SEO score by a large ratio. Along with the other technical SEO aspects, website structure helps enhance the overall ranking of your website.
No denying that both subdomains and subdirectories will help organize files and the content of your global website. The characteristics possessed by each make one of them an ideal choice in specific situations. Please go over the pros and cons of each, as it makes more sense whether to use the structure of subdomain or subdirectory.
Subdirectory: Pros
For website SEO, search engines treat subdirectories as part of your primary domain. You don't have to worry much about the domain and page authority of subdirectories, as they are similar to the root domain.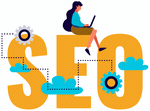 That said, if your root domain has a high domain authority, then the subdirectory pages of your website will also inherit the domain authority. Subdirectories are helpful because if you publish a piece of content on a subdirectory page, and the root domain already has a high domain authority, the chances of new content ranking high also increase.
On the contrary, if you publish content on a subdirectory with low domain authority, the chances of ranking high are less. Additionally, the entire website is easy to navigate if you use the subdirectory correctly.
Subdirectories give a clear hierarchy to the URLs and enable users to understand what pages they have clicked on and the relationship between different web pages. For instance, if you see the two URLs;
www.example.com/shoes
www.example.com/shoes/women
By looking at the URLs, we understand that the first URL contains shoes for all genders, and the second one contains shoes only for women. The subdirectory URLs are easy to understand, and you will know what you are clicking at.
Subdirectories: Cons
Though subdirectories are helpful in categorizing the web pages of your website, ensure to stay moderate while creating subdirectories. It is because if you have several layers of subfolders, the URL will only become long and confusing.
Long URLs impose a terrible user experience, and the users may refrain from clicking on them. Moreover, when the users have to share the URL with someone, they may get intimated and deterred from sharing it. Hence, you should always flatten the hierarchy of your URLs and make them simple, even if the website requires a complex hierarchy.
You can simplify the categories and subcategories to the extent possible and include only the integral ones. Furthermore, if you need help and must create complex subdirectories because of the website demands, consider using subdomains instead.
Subdirectory: Use Cases
Subdirectories are the best option for websites that plan to have rich content. The content published on such sites is relevant to the purpose served by the main website. For instance, if you have launched a website only to promote your product, you will want that your website ranks high on the SERP.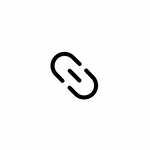 Hence, you should maintain a URL structure like www.example.com/blog instead of www.blog.example.com. Another use case of subdirectories is for websites where you want to maintain different categories or sections.
After knowing everything about subdirectories, let us go over subdomains to help you decide better.
Subdomains: Pros
Subdomains help website owners create highly distinct websites, contain regional variants, have different campaigns, or have different branches.
For instance, if you own a website for your business with online stores in New Zealand, France, and Spain, you can have subdomains for each country.
For instance:
fr.store.com (for your online store in France).
es.store.com (for your online store in Spain).
nz.store.com (for the store in New Zealand).
In this case, the subdomains will use the country code to help differentiate one from the other. Here you can maintain different products based on the liking of people staying at a particular location. Furthermore, such subdomains will make it clear to the users that they are accessing your website's variant specific to their region.
Subdomains: Cons
Subdomains are treated as separate websites, so when it comes to SEO, you will have to put in effort on each subdomain to make them rank high on the search engine. The subdomains will keep your main website's domain authority and page authority private. Though, many assume it benefits them when they want to target different keywords for different domains.
Subdomains don't affect the ranking of domains you don't want to rank for the same keyword. Even if you do not have region-specific variants for your website, subdomains can be used for several other purposes. They can be used to spread content through different websites.
For instance, if you want to run digital marketing campaigns and have separate landing pages and branding, it makes sense that you maintain subdomains instead of subdirectories.
Subdomains: Use Cases
In some cases, there can be a technical necessity of maintaining a separate subdomain, and you will need to have one. Having said that, if you are running a website and have the blog section hosted on a content management system that the host of your main website does not support, then you will need a subdomain.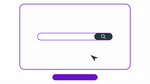 Another use case of a subdomain is when you use a particular third-party feature to run a few features of your website, and the software provider cannot access your main website. In such cases, the URL of the subdomain differs from that of the subdirectory.
Let's say you have a knowledge base of your website added to a subdomain; then the URL of your knowledge base would be;
www.knowledge.example.com, instead of www.example.com/knowledge.
Some Additional Tips to Consider When Making The Choice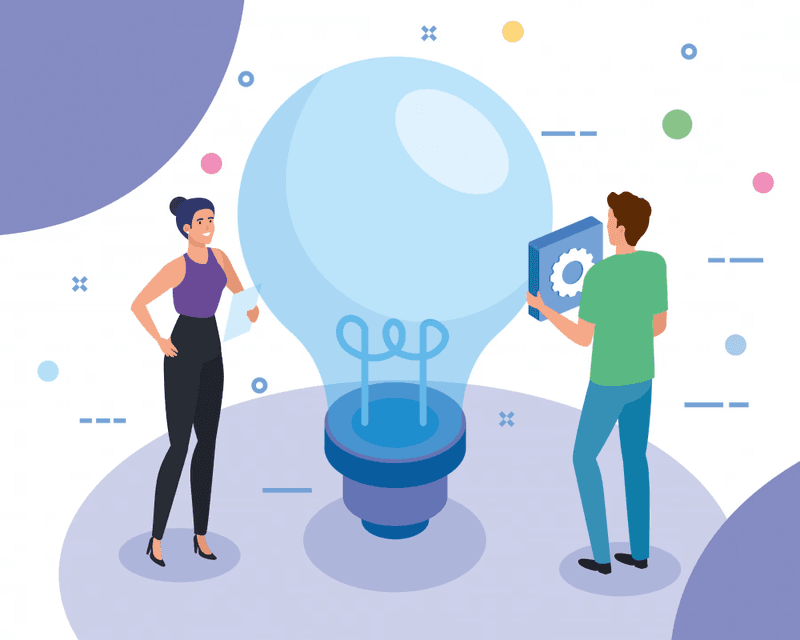 Now that you know the pros and cons of each option, making an informed choice should not be difficult. However, to help simplify things and help you dilute things further, here are some additional tips you must consider when making a choice:
Consider the Complexity of Your Website:
A website comprises various pages and subcategories beyond the main page, including about us, privacy policy, terms and conditions, etc. Maintaining a clutter-free and easy-to-navigate website is essential when adding multiple pages in different languages. Here, subdomains offer advantages by eliminating the need for separate categories and providing more flexibility for additional content.
Verdict: Subdomains
Targeting Countries/Regions or Language Groups:
Determining your target audience is crucial in deciding between subdomains and subfolders. If you are catering to a small language group, subdomains might be unnecessary, and subfolders can be more practical. Managing a few languages through subfolders is efficient and can be easily handled from a single dashboard.
Verdict: Subfolders
International Audiences
Subdomains offer a cleaner and more tailored approach for websites targeting multiple countries or regions and serving diverse language groups.
Each subdomain can represent a specific country or language, providing a customized experience without remnants of other languages. Utilizing hreflang attributes lets you inform Google about the language allocation, preventing content duplication and enhancing user experience.
Verdict: Subdomains
Consider the Website Management Structure:
Subdomains are effective when delegating responsibilities, as each subdomain can have its own writers, editors, and moderators. On the other hand, subfolders are more suitable for individual management, where a single portal grants access to all language versions.
Verdict: Subfolders
Google's Perspective:
Google's webmaster trends Analyst, John Mueller, clarified that Google treats subdomains and subfolders similarly and understands their relationship well. However, debates continue among SEO professionals regarding the effectiveness of each approach. It is crucial to consider the long-term impact, your preferences, and the overall plan for your website.
Verdict: Tie
What Is Better For SEO?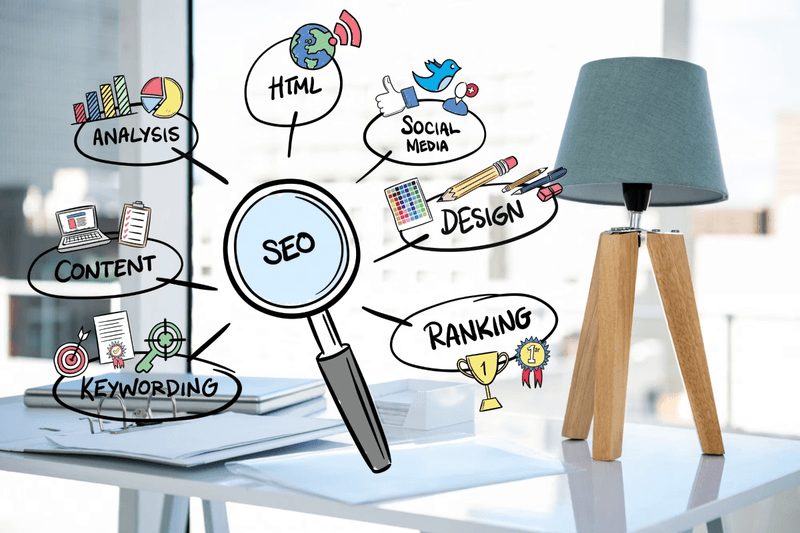 When it comes to the SEO of your multilingual website, you should choose between subdomain and subdirectory wisely. Keeping aside the organization of your website and URL appearance, SEO is a significant consideration to make your website rank high on the SERP.
For this, you must decide carefully if you need a subdomain or a subdirectory for your website. Google search engine is not biased with the use of subdomains or subdirectories. That said, it only matters a little for the choice of subdomain or subdirectory.

Setting subdirectories is fine, as it helps the search engine bot understand that the content is placed under the same server and is crawled easily. On the contrary, putting content under different domains, i.e., maintaining subdomains, is also acceptable. However, initially, the bot has to learn that there are different domains, and each one needs to be crawled separately.
After crawling the same for a few days, the bot learns about your subdomains, and it is not a problem anymore. Using a subdirectory or a subdomain doesn't affect the ranking of your website much. Both subdirectories and subdomains help give a clear structure to your website.
When deciding between the two, consider your business and its purpose.
Some SEO Tips for Multilingual Languages' Site
Below mentioned are some tips to follow to boost the SEO of your multilingual sites
Avoid machine translations and opt for human translations to maintain professionalism and accuracy.
Provide language options for users, allowing them to change the language manually.
Pay attention to the visual appeal of translated pages, considering text length and width variations.
Familiarize yourself with the language and regional regulations to ensure compliance and avoid potential issues.
Frequently Asked Questions
Below mentioned are some commonly asked questions
Q. Do Subdomains have any Disadvantages?
One of the significant disadvantages of using a subdomain is that your SEO effort gets divided among different domains, and you need to put in extra effort to make the most of your rank.
Furthermore, different domains sometimes make internal linking difficult, making it difficult for the bots to crawl.
Q. Why are Subdirectories Beneficial?
There are several reasons why subdirectories are beneficial for your website. It helps organize your website content based on different topics, avoiding confusion for users and crawlers.
The All-in-One Platform for Effective SEO
Behind every successful business is a strong SEO campaign. But with countless optimization tools and techniques out there to choose from, it can be hard to know where to start. Well, fear no more, cause I've got just the thing to help. Presenting the Ranktracker all-in-one platform for effective SEO
Furthermore, operating a subdirectory is very easy compared to a subdomain. As a result, you will not have a complicated site structure, and your website will not have any significant technical issues.
Q. Is it Necessary for Every Website to Have a Subdomain?
If there are several good reasons why it is necessary to use a subdomain for your website, you should only consider its use. For instance, you can use a subdomain if you want your website to rank for different keywords.
Additionally, using a subdomain is helpful when targeting different markets, reaching a specific location with one domain, or serving your website in the local language.
All websites don't need to use a subdomain. However, it is recommended that you use only subdirectories for your website whenever possible.
Conclusion
To conclude, subdirectories are parked under your website's primary domain and are used for better content hierarchy. They share the same domain authority as the primary domain and provide easy structure to the URL. On the other hand, subdomains are separate domains with different domain names and are different from the main domain.
You can seek expert advice to build a multilingual website and make the best use of subdomains or subdirectories. They will take care of our website's technical setup and ensure you get maximum benefits.