Intro
Marketing has changed since the internet became a cornerstone of marketing brands. No longer is what the company produces the only way customers can learn about brands, products, and services. User-generated content is becoming essential to marketing and helping brands convert more browsers into customers. So what are the top user-generated content statistics for you?
User Generated Content Builds Authenticity
Nine in ten consumers say authenticity is the most important element when choosing brands they support and like.
92% of consumers will speak to people they know for referrals to help them find products/services.
More than four in five consumers (84%) trust the recommendations of their peers above any other source of advertising.
Nearly four in five consumers (79%) believe user-generated content influences purchasing decisions.
Consumers often find user-generated content 9.8 times more influential in their purchasing decisions than content produced by influencers.
Millennials trust content generated by their peers 50% more than content generated by the brand.
Nearly three-quarters of consumers rely on content via social media to help them make purchasing decisions.
Consumers believe that user-generated content is 2.4 times more authentic than other content.
Millennials spend 18 hours a day with media, 30% of this is with user-generated content.
Only 1% of consumers believe that generic adverts offer authenticity compared to user-generated content.
Third of all, businesses admit that negative news article ruins their brand reputation and so rely on remove negative news article to build a strong online brand reputation.
User Generated Content Creation
Over 70% of user-generated content is created by those between 25 and 40 (millennials).
User-generated content is 35% more memorable than mainstream content.
Consumers will spend more than five hours a day with user-generated content.
A quarter of search results will direct audiences to user-generated content.
87% of brands will utilize user-generated content within their campaign strategies.
ROI of User Generated Content
Word of mouth marketing is more efficient in creating a successful product than paid advertising, generating twice the number and value of sales.
Only 16% of brands have a strategy regarding the creation of user-generated content.
Engagements increase by 28% when there is a mix of user-generated content and professional content on a brand's content stream.
Half of consumers would like brands to tell them what type of content to create and share.
User-generated content will achieve 29% higher conversions than campaigns without it.
User-generated content will improve conversions on a website by 10% if included within the purchasing path.
When user-generated content is used within adverts, they generate four times the click-through rate and reduce the price of the clicks by 50%.
70% of consumers will read user-generated reviews before deciding on purchasing a product.
41% of consumers will read four to seven reviews before making a purchasing decision.
Brands spent over $1 billion on influencer marketing last year, but only 8% of consumers trust their content.
49% of brands plan to spend more on influencer marketing, even though the effectiveness is in question.
User Generated Content and Employees
Using user-generated content can save brands roughly $72,000 in hiring a dedicated content producer.
50% of employees use their social media accounts to publish content about their employer's brand, especially in remote-first companies.
Content shared by employees will have twice the engagement rate as other content.
On average, an employee has a network that is 1000% larger than a brand's network.
Content shared by employees will get eight times the engagement than content shared by the brand.
Brand messages are re-shared up to 24 times more when an employee shares the content compared to the brand.
User Generated Content and Personalization
Two-thirds (67%) of consumers believe it is important for brands to offer a personalized experience.
Nine out of ten (92%) marketers believe they deliver personalized content to their audience.
However, only 45% of consumers agree the majority of brands offer a good personalized experience.
19 out of 20 marketers believe that offering personalized emails has improved their email open rates.
More than half of consumers (55%) look forward to receiving discounts and offers personalized to their needs and wants.
User Generated Content being Shared
Nearly nine in ten consumers (89%) would post about their positive experience with a travel destination.
85% of diners would post about a positive experience at a restaurant.
Just under two-thirds of your consumers would share information about their positive health or beauty product experience.
A new car is shared by about 62% of consumers.
User Generated Content and Video Marketing
Nearly half of people (45%) watch more than an hour of video on YouTube or Facebook, every week.
More than half of consumers want to see user-generated photos and videos from brands they engage with.
On YouTube, user-generated content fan videos will get ten times the views than brand content.
User Generated Content's Impact on Website Visitor Time
Visitors who see user-generated content galleries on a website will spend 90% more time on the website.
User-generated content will improve visitor return rates by 20%.
When Leading Hotels of the World added user-generated content to their website, the average time spent on their page doubled.
User Generated Content on Social Media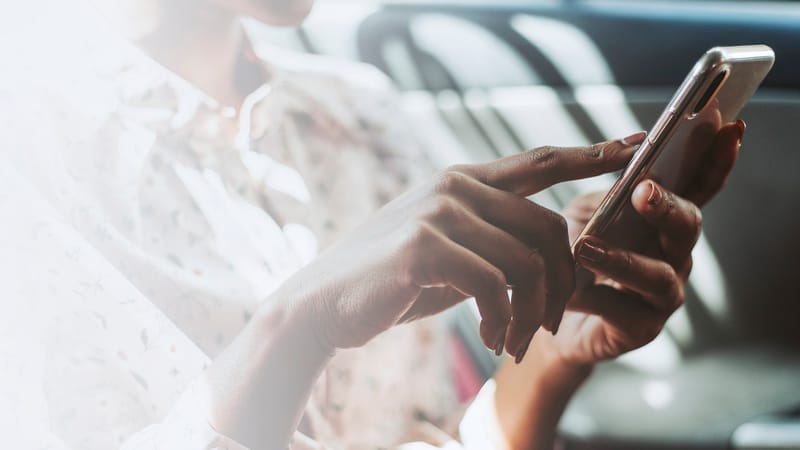 There are 60 million images uploaded to Instagram every single day.
About 50% of people claim to create content daily. About 23% of social media users create content between two and five times a day.
Nearly half of people (45%) will unfollow a brand if they publish too much self-promoting content.
Social media content that utilizes user-generated content within them will see a 50% increase in engagement (likes, shares, and comments).
51% of consumers will engage with brands more if the brand shares their photo, video, or interactive social media posts across their marketing channels.
Final Word
User-generated content is one of the unsung heroes of businesses. Without it, businesses can suffer and have limited results from normal campaigns. With user-generated content, revenues can increase and profits be higher because user-generated content is often cheaper to produce.