Intro
We can all agree on one thing: you can have the best brand in your niche with the potential for impressive growth, but if you can't attract an audience, a following, or a fiercely loyal customer base – there's really nowhere to go.
Marketing, the main method of securing people interested in your products or services, has the potential of being too in the face or annoying. That's why subtlety and indirect marketing are also some of the cards you should pay attention to.
Ladies and gentlemen, please welcome: content marketing! This roundabout strategy indirectly attracts customers with something they can sink their teeth into and find worthwhile.
And today, I'll run you through several genius examples that catapulted brands to stardom.
You'll learn about:
Seven examples of creative content marketing, and what exactly each brand did to spark consumer interest
What makes these different content marketing strategies just work.
Ready your pen and paper and be sure to take notes!
You Suck at Cooking
You Suck at Cooking (YSAC) is a YouTube cooking channel that teaches viewers some amazing, easy-to-make recipes.
However, unlike those other straightforward cooking channels that — let's be honest — quickly grow stale, the anonymous narrator hooks their audience with something that never gets old: humor.
The All-in-One Platform for Effective SEO
Behind every successful business is a strong SEO campaign. But with countless optimization tools and techniques out there to choose from, it can be hard to know where to start. Well, fear no more, cause I've got just the thing to help. Presenting the Ranktracker all-in-one platform for effective SEO
Throughout the videos, the narrator cracks jokes and makes banter that'll keep you laughing while you learn.
And because you're at ease, the prospect of learning a brand new recipe becomes less intimidating, and you become more receptive to what's being conveyed to you.
This is a fantastic example of creative content marketing. While the videos don't exactly promote a product, the channel attracts a huge follower count – which at the time of this writing currently stands at 3.12 million subscribers!
Because of the narrator's conversational tone, subscribers of the channel are made to feel like they and the narrator are friends who are learning to cook together — well, a sarcastic friend who won't shy away from making lighthearted, inoffensive jokes at their or your expense.
The name of the channel alone is a brilliant example of how this channel uses humor to entertain its audience. "You suck at cooking" is casual, funny, and definitely something you might affectionately say to a friend you're teaching to cook.
The simplicity of the videos is another reason why the channel attracts so many viewers.
The All-in-One Platform for Effective SEO
Behind every successful business is a strong SEO campaign. But with countless optimization tools and techniques out there to choose from, it can be hard to know where to start. Well, fear no more, cause I've got just the thing to help. Presenting the Ranktracker all-in-one platform for effective SEO
There's no pretentious cooking jargon or confusing instructions — just simple, clear directions that cater to even the most novice of all novices. Viewers learn new recipes while giggling at the narrator's quips.
YSAC is also an example of how you don't need to spend a fortune to establish a successful creative content marketing strategy. The videos are simply filmed in the narrator's kitchen, using his iPhone.
Adobe x Sundance Film Festival Video Series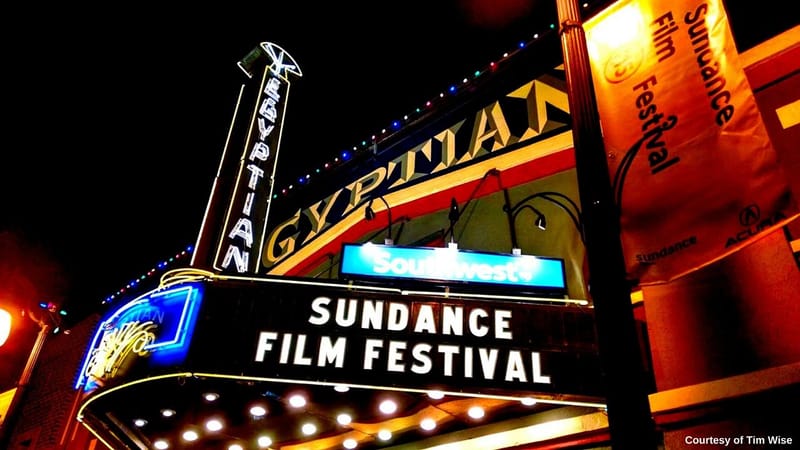 Adobe is a renowned international giant that grew its reputation for being one of the world's leading authorities on multimedia.
And for that reason, many of its users are creatives — whether that's digital illustrators, film producers, or virtually anything else — who like to produce content to share with the world.
With all this in mind, what better way is there to further promote Adobe than by encouraging creatives to keep doing the things they love doing?
Enter the Sundance Film Festival, a congregation of people who have a story to tell to an audience who's hungry for something fresh, awe-inspiring, and heart-wrenching.
One creative way that Adobe uses content marketing for its brand is its partnership with the Sundance Film Festival in making a video series.
Each year, Adobe joins forces with Sundance and uploads a video series of the directors and actors speaking about their personal experiences with filmmaking.
Not only does this serve as inspiration and insight for fellow aspiring creatives, but it also counts as an effective, indirect marketing strategy for Adobe.
This example highlights how brands can walk the talk by providing concrete avenues for their target market to showcase their potential — all while relying on the tools that the brand itself provides.
Spotify Wrapped
When you think of a music streaming service, what's the first that comes to mind?
Chances are – it's Spotify. With a boatload of competing brands such as Apple Music, YouTube Music, and SoundCloud, what exactly sets Spotify apart from the rest?
It's not the podcasts, the expansive music library, or the ability to play local music files. Instead, it's Spotify Wrapped!
This feature is arguably the thing that Spotify users love the most, to the point that it attracts a cult following of people who patiently await their annual, end-of-year musical stats.
The idea behind Spotify Wrapped is pretty simple. The platform collates the data that it's users provide throughout the year — be it their usual and favorite musical genre, artists, podcasts, and the like — and presents all this in a fun, easy-to-share presentation.
What this does is scratch an itch that many social media users have — the desire to present themselves online and give others an insight into their lives.
An otherwise generic music streaming experience suddenly becomes a lot more personal, incentivizing users to stick around and continue patronizing Spotify.
Just watch. When Spotify Wrapped drops, be prepared for Instagram and Facebook stories blowing up with screenshots of Spotify Wrapped as users share their musical tastes!
This creative example of content marketing shows a tactical thought process from Spotify and is an example of how unique ideas can create traction for your brand. Have a think about how you can mimic this level of success for yourself!
Crunchyroll Collection
Crunchyroll is one of the best-known platforms for legally consuming anime series, but among the countless titles available for streaming, there's also one known as the Crunchyroll Collection.
Instead of the usual anime shows, this series shows the lives of the real people who work at Crunchyroll and tells viewers the story of how the website began.
This content marketing strategy is fun and unique and allows viewers to form a connection and relationship with the team running Crunchyroll.
In turn, this bond paves the way for an excellent marketing strategy as users are more likely to support the company's endeavors after seeing the hardworking people behind it.
The employees also establish that they're anime fans like the viewers, and tell the story about where the idea came from to make the site.
A key thing with Crunchyroll Collection is that it doesn't post hours of documentaries that no one has time to watch. Instead, these are short-form, funny videos similar to vlogs that viewers can bite into for a quick reward.
Simply take it from a review, which reads: "If you've ever wondered why Crunchyroll exists and who is behind it, here is a glimpse at the answer. And it shows Crunchyroll as just the kind of place you'd hope it would be — where people are doing the work because they love it."
Coke: "Share A Coke" Campaign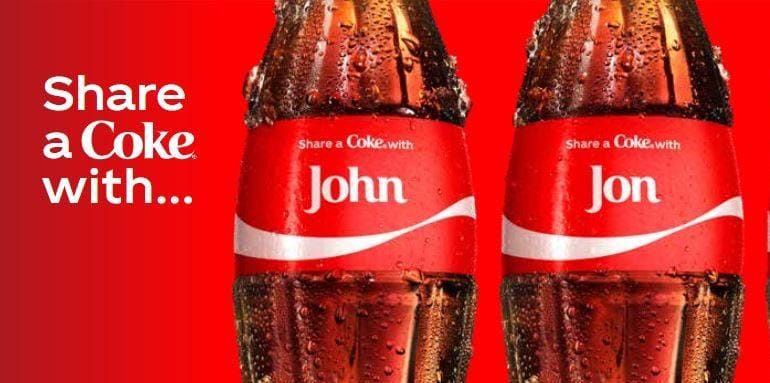 This is an example you're sure to be very familiar with.
One fine day in Australia back in 2011, a campaign was launched. Coca-Cola printed new labels for Coke bottles and cans and wrote something special — "Share a Coke with…" and then a common first name.
Among the marketing strategies to have ever been done, the Share a Coke campaign was one of the greatest.
It created a long-lasting buzz of people looking for their names on Coke cans, sharing pictures online of funny and creative names, and talking about the products.
Even now, I still have a cleaned-out can on my shelf that says "Share a Coke with your Bestie" that my best friend gave to me!
Different countries put their own spin on the cans. China printed nicknames on the cans for a more personal approach, while the UK printed holiday destinations.
What makes this content marketing strategy work is that it sparked human connections.
Instead of mindlessly grabbing a Coke bottle, consumers will more consciously search for their or their loved ones' names, which then further reinforces the desire and willingness to patronize Coca-Cola products.
On another level, the campaign forged a personal relationship between Coca-Cola and its consumers.
When brands become big enough to span the entire world, they quickly appear cold and impersonal. Share a Coke helped reverse that perception, and to this day, the campaign still proves to be super popular – a gigantic testament to its success.
Canva's Design School
Operating on the idea that up-and-coming designers and creators shouldn't be hindered from following their creative pursuits, the Canva design platform was born.
And it's not just free access to a graphic design platform that Canva offers — there's also a Design School available to train creatives.
To help its users get going, Canva launched this initiative, an online learning forum with video and blog tutorials that empower users to effectively navigate the platform.
There are also free tidbits of information that teach users how to design presentations, create personal brandings, and master social media, among others. As a result, anyone can quickly become a Canva expert with Canva Design School.
What makes the Design School such a simple yet powerful example of a successful content marketing strategy is that it promotes cohesion within the brand.
Canva users never need to hunt around the internet for the answers to their design questions; they just simply need to find the answers on Canva's website.
With Canva's thoughtful approach, users will find the content to be educational and useful and the videos to be simple and straightforward.
These tutorials are 100% free to use, so users don't even need to have a premium membership – providing wider and easier accessibility.
If you can provide a similar experience with your brand, it's understandably going to be time-intensive. However, the results are definitely worth the effort.
Design Personality by Airbnb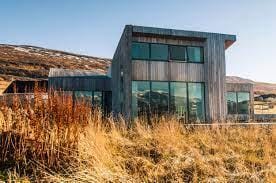 Airbnb, the famous vacation rental platform, created a Design Personality quiz that asks users a few questions.
On the basis of the user's responses, the platform then determines their dream destination and what their personality would look like as a design style.
The quiz consists of questions about the individual's favorite color palettes, favorite holiday activities, and more. There are no difficult questions as all of them simply revolve around your preferences.
On its own, this content marketing technique is fun, especially considering the litany of personality tests that abound on the internet. We humans just love to learn more about ourselves, don't we?
Additionally, interactive sections of websites (such as quizzes) are always popular because they're fun to explore.
What makes this quiz work even better for Airbnb is that it provides users with ideas on where to go on vacation next, making it entirely relevant to the platform's objectives and goals.
If you've been mindlessly scrolling through potential destinations and accommodations for hours and need a little help, taking the Design Personality quiz might just offer the breakthrough you need.
That aside, the quiz doesn't just suggest travel locations — it simply gives you the type of design that suits you the best. For example, my answers told me that I love a mid-century, modern aesthetic, and I think that's pretty accurate.
For those of you who want to switch up your home's appearance, the quiz provides valuable insights as to what design style to try next!
Simply, Airbnb's quiz returns so much value for just a few minutes spent answering easy questions. As such, incorporating this strategy is a no-brainer for your brand – especially if you're already building an online presence.
The Bottom Line
Content marketing has so much potential for success if you spend a bit of time thinking up some creative and original ways to do it.
The All-in-One Platform for Effective SEO
Behind every successful business is a strong SEO campaign. But with countless optimization tools and techniques out there to choose from, it can be hard to know where to start. Well, fear no more, cause I've got just the thing to help. Presenting the Ranktracker all-in-one platform for effective SEO
It's a fantastic way to build your exposure and catch the attention of your target audience without being too in the face or annoying.
The examples of content marketing listed above have all been very successful, and while they're varied, they all rely on several key patterns.
Reading through these success stories should give you a good idea of what kind of content marketing creates traction with your audience.
And who knows – you might even be able to pull off something better than those on this list!