Intro
Most of you must be using Instagram on a daily basis. But how many of you know that Instagram is leveraging artificial intelligence to amplify user experience, filter spam, and boost the results of target advertising?
Not just Instagram, but even LinkedIn is using AI to provide personalized job recommendations and suggest connections to its user base. Interesting, right?
Well, this all is just to say that artificial intelligence has become a vital part of how today's social media networks operate. AI is no longer a technology of the future. No wonder AI in the social media market has grown from $633 million in 2018 and is anticipated to reach over $2.2 billion by 2023.
A lot of businesses and social media marketers are utilizing this incredible technology to boost their social media game. They are using it to create social media posts, target social ads, automate monitoring, and much more.
In today's blog, we will understand all about artificial intelligence and how it is helping social media platforms evolve in terms of functionality.
Social Media and AI
In the simplest terms, artificial intelligence (AI) can be understood as the science of making machines smart. In other words, it involves teaching machines to mimic human intelligence.
Today, these AI abilities can be seen on display in several software and hardware we use every day. For instance, companies like Netflix have integrated AI into their workflow to ensure widespread individualization.
The All-in-One Platform for Effective SEO
Behind every successful business is a strong SEO campaign. But with countless optimization tools and techniques out there to choose from, it can be hard to know where to start. Well, fear no more, cause I've got just the thing to help. Presenting the Ranktracker all-in-one platform for effective SEO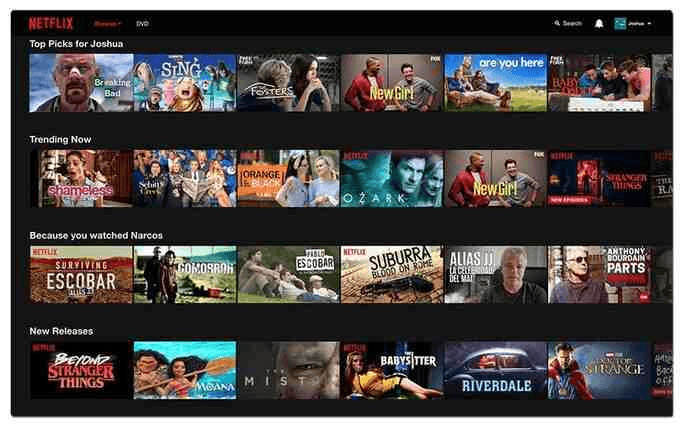 (Image: Source)
The company leverages artificial intelligence to consider the viewing habits and preferences of its users and offer personalized content recommendations. In fact, the success of Netflix's ad campaigns is also largely attributed to the company's massive investments in machine learning.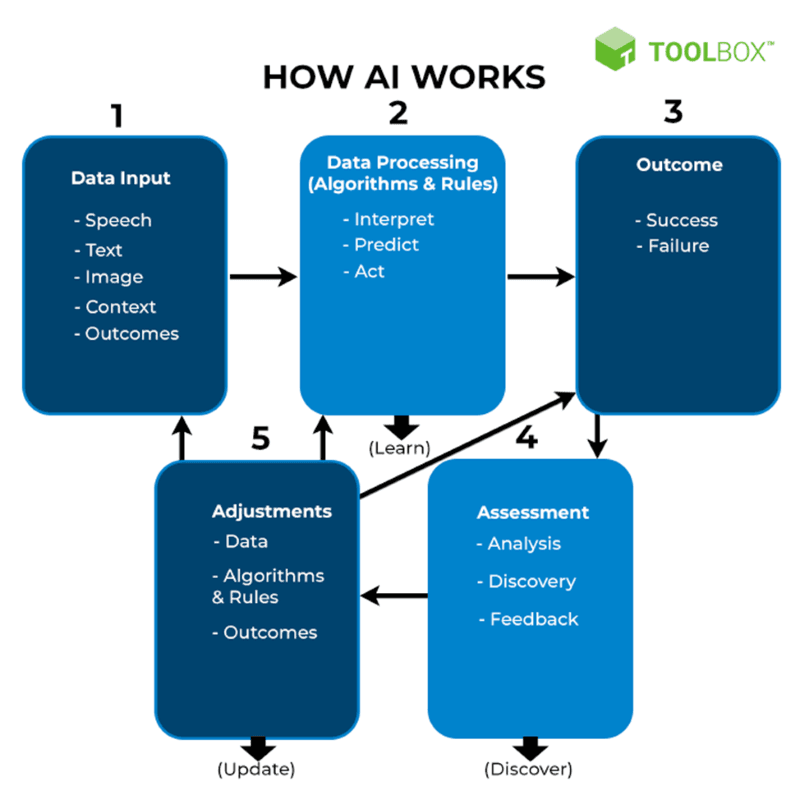 (Image: Source)
The most impressive capabilities of AI are powered by machine learning, which is its subset. With machine learning, machines can make accurate predictions based on massive sets of data. And over time, these predictions become more and more sophisticated. Therefore, if you give adequate data to AI, it can unlock a potential treasure trove of meaningful insights.
All of these capabilities of AI can be effectively used to give your social media marketing the right boost.
Today, AI uses data to make highly accurate and relevant predictions about everything. Social media marketers can use this to run targeted ad campaigns as well as discover the best content topics to cover.
The All-in-One Platform for Effective SEO
Behind every successful business is a strong SEO campaign. But with countless optimization tools and techniques out there to choose from, it can be hard to know where to start. Well, fear no more, cause I've got just the thing to help. Presenting the Ranktracker all-in-one platform for effective SEO
AI can read and write using natural language processing and generation. It can easily detect the voice tone of the users using sentiment analysis. Thus, it can analyze behavior on social media platforms and quickly spot abuse in the comments section or message.
Advantages of Social Media and AI
Regularly posting and engaging with users on social media is a vital activity for most companies' digital marketing strategy. And AI can certainly help to perform this activity a lot better.
Here are some of the most notable benefits of using AI in social media.
1. Get personalizing
Generic content is no longer going to cut it in this competitive era. People want content that is personalized to match their needs, especially when it comes to discovering new products to purchase.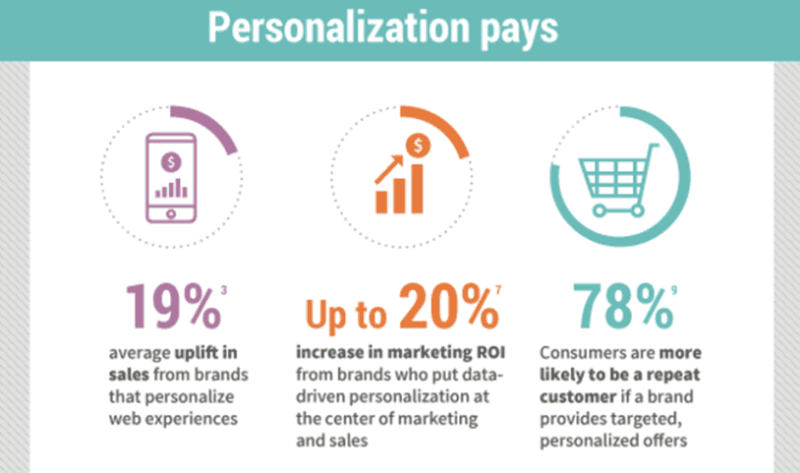 (Image: Source)
AI can help you earn much-needed digital applause by personalizing your brand's content for every individual customer. Thanks to AI, there is already a massive repository of data on social media with access to every follower's interests and preferences.
Now, you can use a system known as 'content popularity prediction' that leverages AI to analyze and understand individual followers. Based on this, you can recommend the right kind of personalized content they are looking for Generative ai is another great way to help you find topics and titles that will work for your target audience
2. Create and manage social media content
Social media marketers spend a lot of time creating content for social media distribution and then managing the distribution across different channels.
As per statistics, 88% of marketers claim that social media marketing has helped them attain more exposure while 60% claimed that it helped to boost sales. So, there is no doubt that social media marketing is effective.
However, many businesses struggle to maintain an authoritative reputation on social media. May it be because of failure to come up with an interesting post or missing the best time to share that post, there are several reasons. But AI can make all these reasons simply vanish.
There are plenty of AI tools such as QuillBot, Phrasee, HelloWoofy, etc. that scan different trending posts on social media. These tools can then recommend appropriate topics for you to include in your posts.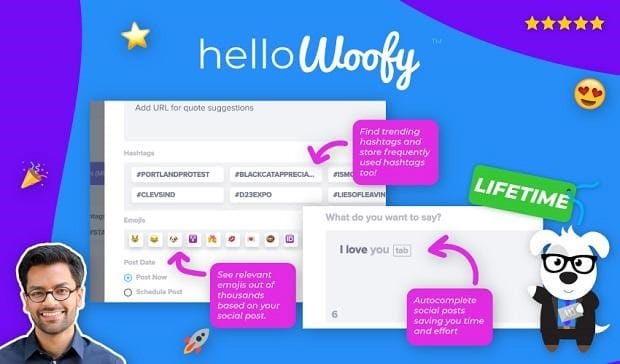 (Image: Source)
In fact, they can also write them for you. Additionally, AI tools can schedule your posts and automatically generate hashtags and shortened links.
Overall, AI can take care of social media content creation and management in minutes.
3. Collect social media intelligence and implement social listening
An AI-powered social listening tool can offer highly valuable and reliable insights from your brand's social media audience and profiles. Typically, the process of social listening involves leveraging AI to analyze social data at scale, comprehend patterns, and generate insights based on that information.
With AI-enabled social media listening tools, social media marketers can:
Track global brand mentions
Assess the brand's reputation
Identify emerging consumer trends
Find new pools of audience
Identify new avenues for advertising and growth
All these actionable insights are delivered in real time, enabling brands to stand tall among the competition.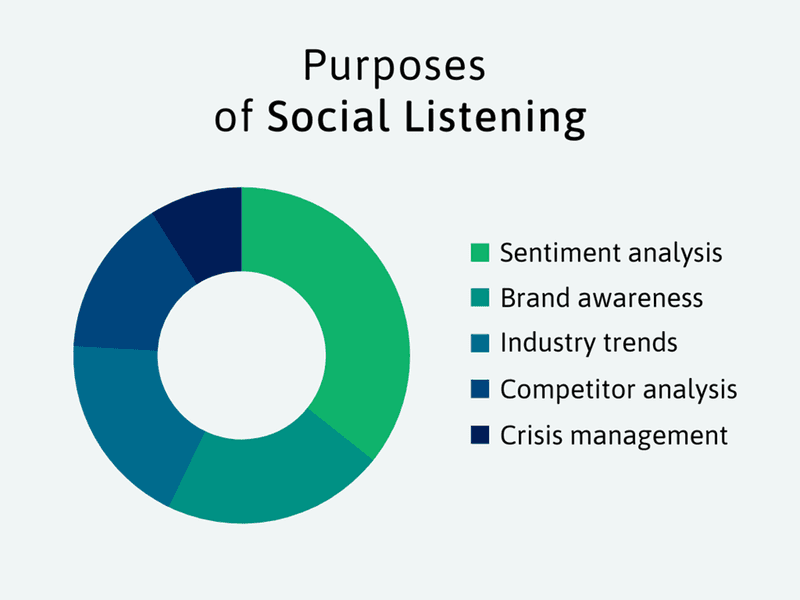 (Image: Source)
4. Build effective and optimized social media ads
A lot of businesses use social media platforms to advertise their brand offerings. These platforms provide an unprecedented ability to run paid ad campaigns based on behavioral targeting. And this presents an excellent opportunity to boost conversions and sales.
Now, AI can make the process even more streamlined by developing creative ads for each platform. There are plenty of AI tools that actually write Instagram and Facebook ads which are optimized for clicks and conversions.
For instance, the AI-based social media tool Phrasee helps to create, optimize, and manage paid social media advertising. The incredible tool conducts this process for ad copy across the leading social media platforms like Instagram and Facebook. Additionally, it also helps to determine the effectiveness of each copy. Several big brands such as Walgreens, Dominos, and eBay are using this tool to streamline their social media advertising.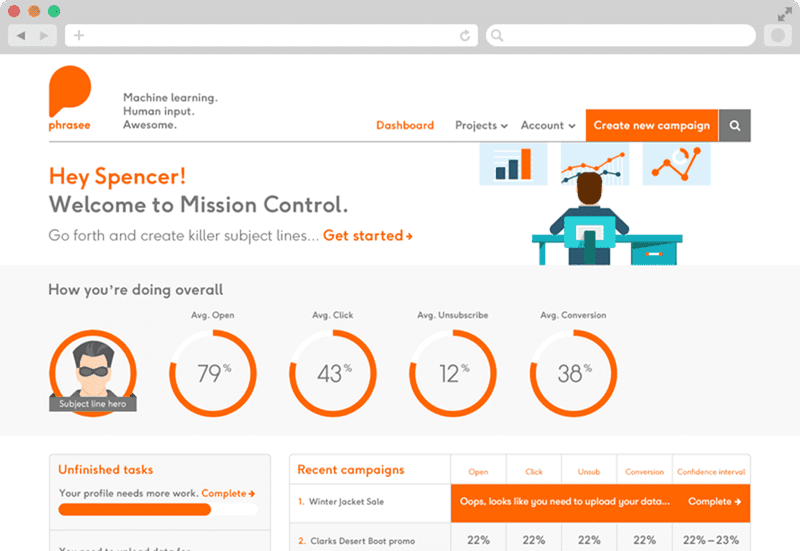 Image: Source
5. Determine the customer's lifetime value
Customer Lifetime Value (LTV) is the amount of monetary value that a specific customer is expected to bring throughout their relationship with your business. It is a crucial piece of information that guides your marketing strategy. After all, there is no point in dispensing your resources to customers that have a low predicted value.
That being said, LTV is a dynamic value that may increase over time. If you provide an improved customer experience, chances are that the customer will become more willing to spend their hard-earned cash with your business.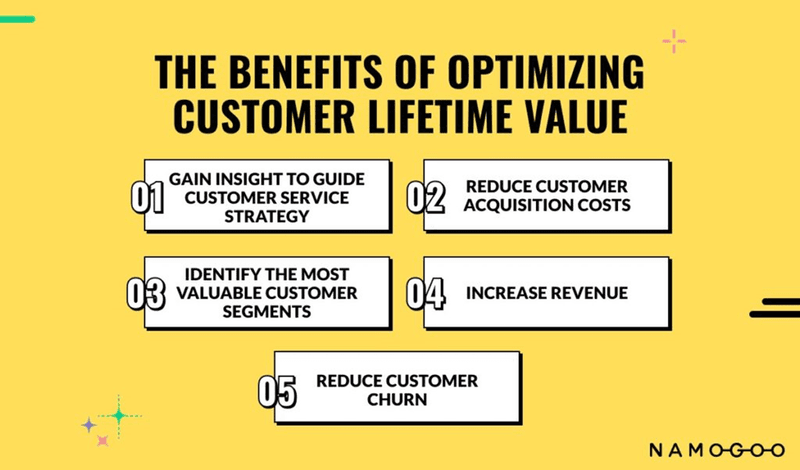 (Image: Source)
Artificial intelligence helps with both these aspects of LTV. It can help to assess the behavior and habits of each customer to predict their LTV more accurately. Additionally, the technology can also help to improve a customer's LTV by offering insights into how you can boost their experience.
Challenges of Social Media and AI
Social media is undoubtedly evolving with the adoption of artificial intelligence. However, the union of the two is not without challenges.
Here are some of the most pressing issues that you must be aware of before choosing an AI tool for your business.
1. Quality of AI algorithm
Not all AI algorithms are developed equally. If an AI tool uses substandard or unreliable training data, or if the algorithm is not designed adequately, it can negatively impact the quality of insights. In other words, it may result in faulty and inaccurate insights.
For instance, the recent ChatGPT isn't a cent per cent accurate AI tool that occasionally writes plausible-sounding but inaccurate answers. Unlike other AI assistants, ChatGPT does not search the internet for answers. Instead, it creates content based on its training which may or may not be always dependable.
2. Data Privacy
This is a huge concern when it comes to using AI tools for social media platforms. Most platforms gather personally identifiable customer data under the allegation that the information is needed for AI to personalize user experience. However, this is extremely sensitive data that must be held with utmost care. If it is mishandled, it can lead to serious ethical issues.
So, if you are using a third-party AI tool, you need to make sure that your customer data is in safe hands.
3. Manipulation of behavior
AI tools collect data from social media platforms that reveal deep information about users' personal preferences and traits. This, in turn, can make users easy targets not just for advertisements but also for groundless political opinions, misinformation, and treacherous conspiracy theories.
4. Cost
Finally, the high cost of AI tools is another challenge for businesses that struggle with a tight budget.
That said, the benefits of AI in social media often outweigh the costs, both in terms of money and time saved.
Future of Social Media and AI
Artificial intelligence has become a fundamental part of several social media platforms. This seamless integration of intelligent automation technologies into the social infrastructure has helped to reduce manual efforts and increase engagement to boost social outcomes.
The All-in-One Platform for Effective SEO
Behind every successful business is a strong SEO campaign. But with countless optimization tools and techniques out there to choose from, it can be hard to know where to start. Well, fear no more, cause I've got just the thing to help. Presenting the Ranktracker all-in-one platform for effective SEO
Therefore the future of social media and AI is seemingly very bright. As per Gartner, 37% of companies across the globe are already leveraging AI for content creation and management. And considering AI's brilliant capability to optimize social content and develop data-specific content pieces, this number is soon anticipated to grow by leaps and bounds.
That being said, AI needs to be used responsibly and ethically. In the future, AI algorithms must be designed to comprehend the nuances of human behavior and distinguish between benign and malicious content.
AI-powered CMS systems must be able to identify and flag potentially damaging content quickly. Additionally, AI-powered algorithms must ensure that the content created is balanced and diverse.
Conclusion
Artificial intelligence is a mind-blowing technology. If used correctly and ethically, it can widen the scope for social media marketers to reach niche target audiences and markets.
It can keep a tab on humongous volumes of unstructured user data and utilize it to identify trends, derive insights, and even make personalized recommendations. It can effortlessly perform redundant tasks to scale the number of opportunities for businesses. Therefore, incorporating AI in social media is certainly a good bet for marketers and businesses.