Intro
How do you know an online marketing strategy is effective for your business as a marketer?
Some say they follow what Industry leaders are doing. They love to ride the trend wave anytime it comes. If TikTok is buzzing, they are there.
Some say they go with the strategies that can fit into their marketing budget. It costs little to post on social media or publish a blog.
Others advise you need to integrate all the marketing strategies at once. It's not enough to publish a blog, do a podcast, shoot a youtube video, or make a reel with that content. These are the "repurpose all your content" kind of marketers.
But some of these strategies don't even resonate with your customers. The surest way to know the marketing strategy that can get you the best result is by doing audience research.
Writing blog posts, doing SEO, and creating topic clusters will be useless to customers who don't search for solutions to their problems online.
The All-in-One Platform for Effective SEO
Behind every successful business is a strong SEO campaign. But with countless optimization tools and techniques out there to choose from, it can be hard to know where to start. Well, fear no more, cause I've got just the thing to help. Presenting the Ranktracker all-in-one platform for effective SEO
For example, most customers may not search the internet for problems with their car but instead rely on recommendations from friends, family, or their local dealership for trusted auto repair shops.
So what good does a local auto repair store do by repurposing content on all platforms?
Will people recognize your brand?
Yes but that's all you get. I am not traveling for hours just to get a haircut.
Don't follow what industry experts are saying, always check in with your customers.
With that out of the way, let's see the 7 tested and true marketing strategies that might resonate with your audience and customers.
The All-in-One Platform for Effective SEO
Behind every successful business is a strong SEO campaign. But with countless optimization tools and techniques out there to choose from, it can be hard to know where to start. Well, fear no more, cause I've got just the thing to help. Presenting the Ranktracker all-in-one platform for effective SEO
These seven marketing strategies for small businesses are effective for lead generation and sales: audience research, content marketing, search engine optimization (SEO), email marketing, paid advertising, social media marketing, and direct mail marketing.
Audience Research 
The core idea behind audience research is to know who your audience is, where they hang out and consume content, and what they expect from your business
This should be your business springboard for every marketing idea and marketing strategy.
Most marketers ignore audience research because they believe it's a waste of time, but this is far from the truth.
Performing audience research takes away guesses from marketing.
With audience research, you know what your audience wants, how they want it, and when they want it. You also make better marketing decisions and build a strong relationship with your audience. 
Another reason why you should do audience research is to know the suitable marketing channels for customers.
For example, majority of the Gen Z and millennials consume more video-based content compared to older generations. Most baby boomers prefer to stick with text-based content. 
So creating Instagram reels, Tiktok videos, and Youtube shorts are beneficial for sneakerheads selling online.
Creating a buyer persona is a good way to perform audience research.
93% of companies that exceed their revenue goals segment their databases by buyer persona.
If you want to create a buyer persona, learn to have frequent chats with your customers. Not just interview-based chats. Talk about random things outside your business, this creates a rapport between you and them. After that, you can now ask questions related to your business.
Questions like: Their likes and dislikes about your business, why they chose your business over competitors, and the value they expect from buying your product or services.
Another valid audience research strategy is replaying old phone calls between your marketing and sales team with customers. You can also ask your customer success team to share common complaints, objections, or inquiries from customers.
Content Marketing 
Content marketing remains a winning strategy that empowers small businesses to build authority in their industry. This strategy focuses on sharing helpful content materials to guide customers in every stage of their buyer journey.
You should choose content marketing if customers search for solutions online. And if you have the budget or talent to compete with your competitors.
People who search for business solutions online often buy from the brands they trust. And content marketing is a sure way to build trust.
Another reason why you need content marketing is authority building. When you offer solutions to your audience's problems through content, you become a thought leader in your industry. 
For content marketing to work for you, prioritize quality over quantity. Stay focused on the topics your customers care about and make it practical for them.
The next marketing strategy is usually integrated with content marketing because it drags eyeballs to your content.
Search Engine Optimization (SEO)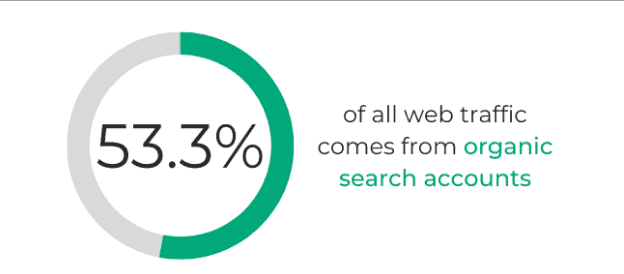 (Source)
53% of web traffic comes from organic search, which is to show you how important SEO is to your content marketing effort.
So If you don't want your content seating idle on your website, then you need to practice and improve your SEO.
Consumers trust top search engines like Google to provide the best search results for their queries. This trust can be transferred to you when your pages are ranking on the SERP, and you rank for topics relevant to your business.
SEO is a suitable strategy for attracting leads to your business, but there are no quick results here. You need to follow search engine best practices to benefit from SEO. 
Email Marketing 
Email marketing is one of the oldest marketing strategies that has survived the test of time. Yet, it remains the most effective for small businesses.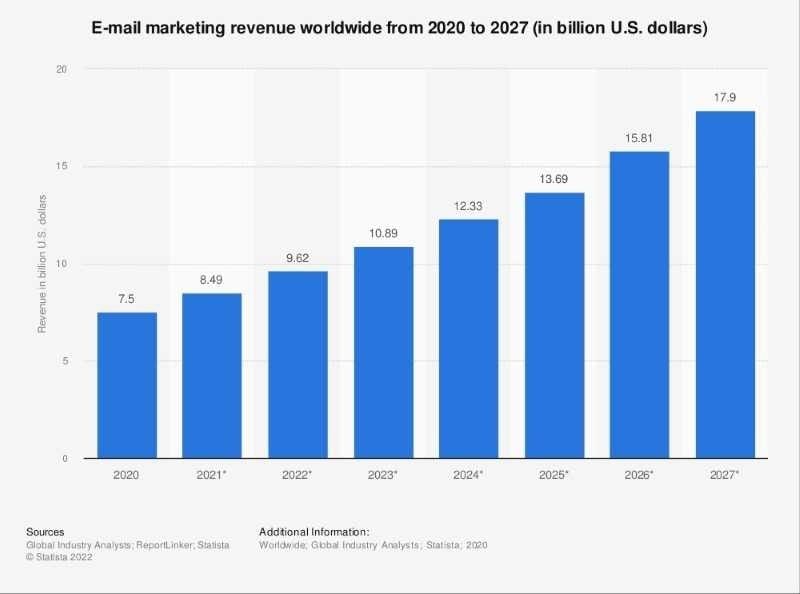 Strategies like content marketing, SEO, and paid advertising get you email signups. Meanwhile, email marketing converts these emails to customers.
You should do email marketing if your audience loves to read email newsletters.
But create your email marketing campaign tailored to the likes and dislikes of your audience.
For example, writing click baits. Most people hate clickbaity email headlines. Avoid them.
One unique benefit of email marketing is control. Google and most social media channels may knock you off with algorithm changes, but email marketing gives you total control of your marketing.
Paid Advertising (Pay per Click)
Paid advertising is a faster strategy to get quick sales to keep your business underwater.
It involves the placement of advertising campaigns on mainstream platforms like Facebook, Youtube, Instagram, Twitter, and Google to get leads or sales.
Pay Per Click(PPC) advertising is popular with even 45% of small businesses utilizing PPC advertising and 62% of marketers planning to increase their budget for PPC.
But you should find out if it's an effective marketing strategy for your business before doing it.
Here are other factors to consider before throwing money into paid advertising platforms.
Your brand authority
The level of trust built 
Your ad copy 
Your offer 
Examples of paid advertising involve the quick audio ad you hear on Spotify's freemium plan, Facebook ads, pay-per-click (PPC) ads, Google ads, and other site landing pages.
Social Media Marketing 
Social media marketing offers networking and brand positioning opportunities that build a healthy relationship between you and your customers.
Most people have an emotional attachment to their social platforms. They share and interact with content from friends, family, and the brands they love. 
Connect with your audience by posting the content they care about, replying to comments under your posts, creating polls, and asking your audience to suggest content topics.
You can use your social media channels to boost your business credibility by sharing success stories, testimonials, and case studies from happy customers. 
Social media marketing is the easiest way to create a long-standing relationship with your customers and make them become loyal customers. You should use this strategy If you're running a b2c business.
This post shows you how to do social media marketing from scratch.
Direct Mail Marketing (Cold pitch)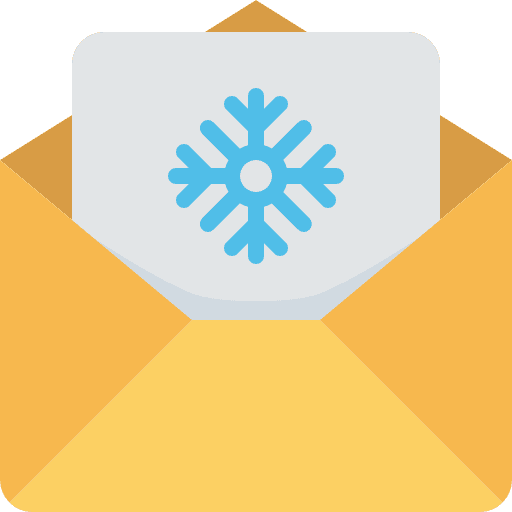 (Source)
The last marketing strategy on this list is direct mail marketing. This applies to small b2b businesses like SaaS companies, digital agencies, and consultants. It Is also suitable for businesses made up of a small team. 
One hard fact about acquiring lead generation is that you wouldn't convert all the leads in your funnel, even after building trust, maintaining an active social presence, and creating an out-of-the-world offer. 
Direct mail marketing bypasses those fancy attraction processes and puts you in front of your target audience.  
The All-in-One Platform for Effective SEO
Behind every successful business is a strong SEO campaign. But with countless optimization tools and techniques out there to choose from, it can be hard to know where to start. Well, fear no more, cause I've got just the thing to help. Presenting the Ranktracker all-in-one platform for effective SEO
Sending cold emails is a thing of practice. You'll suck at it initially and get better with time. This post shows you how to create effective cold email campaigns from scratch.
Final Thought
Testing and implementing these strategies takes time, effort, and resources. But everything goes to waste if it doesn't resonate with your audience.
So your first step, right after reading this post, is to do audience research and get clear on what they like and dislike.
Lastly, strategies like content marketing, SEO, email marketing, and social media marketing need time and consistent effort to produce results. Meanwhile, paid advertising and direct mail marketing are much faster.
You Integrate both fast and slow marketing strategies for your business growth.